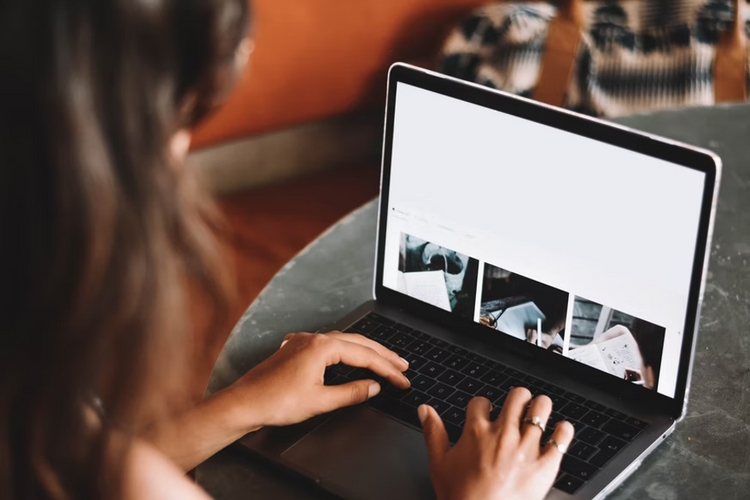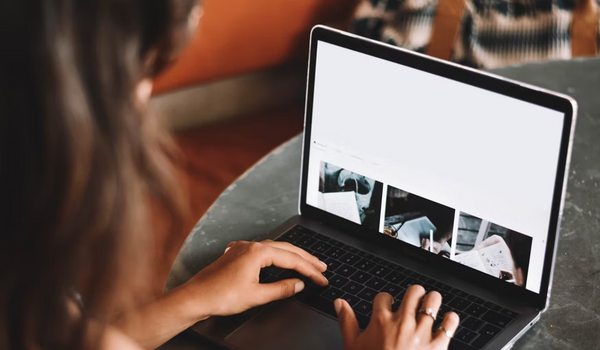 Walmart Gift Card Registry for Visa Prepaid Gift Cards
What You Should Know About Walmart Gift Card Registry—Visa Edition
Registering your Visa Gift Card is an important step in data protection. In some cases, cardholders need to complete the registration at the request of the merchant.
In this article, we'll walk you through the Walmart gift card registry process and explain why it's necessary. We'll also show you how to wield your Visa Gift Card properly and explore some exciting earning opportunities with Mode Mobile—a company that enables you to get free gift cards and other rewards by using your phone!
Kashkick
Get cash back from Kashkick when you read emails, complete surveys, take quizzes, refer your friend, and subscribe to special promotions!
How To Register a Walmart Visa Gift Card
You have to register your Walmart Visa Gift Card to be able to make online purchases or phone orders. Most websites will check if the gift card used to pay for products matches the order's name and shipping address. If the data is off, you won't be able to redeem the card.
To complete the registration, you'll need the card's identification number, Security Code (i.e., PIN), and expiration date. The 16-digit ID number is located on the front of the card, with the expiration date below. Your unique 3-digit Security Code is written on the back, the same place where the CCV number would be on a Visa debit card.
Once you have all the info, you can proceed to register the card by following these steps: 
Visit the

Walmart gift card registry

page

Type in the required information (card number, PIN, and expiration date) and click on

Continue

Enter the billing address and an active email address

Create a password for protection

Click on

Continue

to complete the online registration
Why It's Important To Register Your Visa Gift Card
Besides online shopping, registering a Walmart Visa Gift Card allows you to access past transactions. That way, if you notice any unusual activity on your account, you can contact the store at 1-866-633-9096 and report the problem. Walmart's customer service team is available Monday to Friday, from 7 a.m. until 5 p.m. (Central Time).
When you reach a customer support representative, you'll have to provide:
Your name and card number

The approximate time the suspicious activity happened

The amount of money that was debited
You have a 6-day window to submit your report. While you can do it verbally, the retailer will probably ask you to send a written document as well. Walmart will begin the investigation as soon as they hear from you, and it may take them 10 to 90 days to look into the issue.
The same procedure applies to lost or stolen Visa Gift Cards. As soon as you notice your card is missing, call Walmart at the same number, and give them your name and card details.
What if You Can't Register Your Visa Gift Card?
If your Walmart Visa Gift Card is not registering, check if the money has been loaded successfully. Gift cards with zero credit can't be registered or redeemed.
To check your balance, you can:
Ask the cashier to run the card

Call Walmart's customer service

Check it yourself online
You can call the customer support team at 1-866-633-9096 during regular business hours if you don't feel like going to the store.
The quickest and easiest way to check your gift card balance is online—here's how to do it:
Go to the Walmart Visa Gift Card page

Enter the gift card number, PIN, and expiration date

Click on the green

Check Balance

button
Earn Supplemental Income With Mode Mobile
Source: Mode Mobile
With the Mode Earn App, you can put some extra cash in your pocket by spending time on your smartphone. The best part is that you won't have to work hard for the money—you'll be rewarded each time you:
Lock your phone

Charge your device

Browse the web

Read the news

Check the weather

Watch ads

Listen to music

Play video games
Each point you earn via reward-based tasks can be converted into amazing items, including free gift cards, gaming tokens, crypto coins, physical products, and actual cash.
The Mode Earn App also keeps track of timed deals and booster activities that can increase your profit. You can earn extra cash by installing partner apps, accepting gaming challenges, and referring friends.
Download the Mode Earn App and make up to $600 per year without bending over backward! The app is available on Google Play for free and has already been installed by 30 million budget-conscious shoppers worldwide.
Do Walmart Visa Gift Cards Need To Be Activated?
Visa Gift Cards are activated automatically as soon as the purchase is finalized. You may have to cover a small activation fee, depending on the card's denomination.
Visa Gift Cards can be loaded with fixed ($25, $50, and $100) and variable amounts ($50–$500), all of which can be charged differently. If you'd like to know the approximate initial cost, check out the table below:
| | |
| --- | --- |
| Card Value | Activation Fee |
| $25 Walmart Visa Gift Card | $3.44 |
| $50 Walmart Visa Gift Card | $3.94 |
| $100 Walmart Visa Gift Card | $5.44 |
| Walmart Visa Gift Card of variable denomination | $4.94 |
How To Use Your Walmart Visa Gift Card Online
Source: Sophie Dupau
Once you're done with the Walmart Visa Gift Card registration, you'll be able to make online purchases in all 50 U.S. states, the District of Columbia, and Puerto Rico. Sadly, U.S-based customers still can't redeem Walmart gift cards on international websites.
When shopping online, look for merchants that take Visa debit cards since they'll most likely accept the gift card too. In most cases, you can either choose the gift card as the sole payment method or combine it with cash, check, or credit. Depending on the website, you may not be able to split the transaction between different forms of payment, so make sure to double-check.
The information you provide during the purchase (e.g., billing address, email, and name) must match the info on your registration. If not, the merchant will shut down the transaction to prevent potential fraud, following the Technology Privacy Statement.
Where Can You Get Free Walmart Gift Cards?
If you play your (gift) cards right, you can save on any purchase—online or otherwise. Walmart enables customers to win free gift cards through:
Walmart has a Trade-In program that allows customers to swap old electronics for an equivalent value in cash or gift cards. The store accepts a wide range of items, from smartphones and laptops to game consoles. How much money you can get in return depends on various factors, most notably the current condition and functionality of the device.
If you're not ready to turn in your old Nintendo Switch, you can try your luck at the Walmart Sweepstakes. Customers who are of legal age in their states of residence have a chance to win free gift cards in various denominations.
Keep in mind that you'll be up against thousands of Walmart shoppers nationwide, so the odds of you winning a $1,000 gift card are slim.
If you don't have any old electronics and prefer to play it safe, you can get free gift cards by using a reward-based app.
Gift Card Apps—A Tried and True Method
With a reward-based system in place, gift card apps allow users to score various cash prices by merely using their smartphones.
You'll be tasked with one or two online activities, mainly completing a survey or watching ads, to win points you can later convert to gift cards.
Gift card apps are an amazing opportunity for shoppers looking to cut their expenses. The downside is that the tasks can get repetitive, so users tend to turn in their towels before cashing in on their awards. Many platforms impose restrictions when it comes to reward-based tasks, which can slow down your earnings. In addition, you're required to reach a minimum payment threshold before you can collect your prizes, and the amounts can go pretty high.
Mode Mobile offers a reward-based system that allows users to earn hundreds of dollars by going through the motions. With our free reward app and cutting-edge device, you'll have a consistent supplemental income you can rely on. The Mode Earn App and Mode Earn Phone were designed to make you more money in less time!
Mode Earn Phone—A Device That Pays You!
What if you could earn twice as fast by doing the same day-to-day activities? With the Mode Earn Phone, your annual income can skyrocket, thanks to the device's unique design. The Android-powered device comes with a software widget that lets you engage in 16 different earning modes, such as:
Music Mode

News Mode

Charge Mode

Lock Screen Mode

Task Mode

Fitness Mode

Crypto Mode

Share Mode

Cash Mode

Data Mode

Finance Mode

Save Mode

Weather Mode

Watch Mode

Games Mode
With the Mode Earn App already integrated, you can score twice as many points per reward and earn twice as much. The Mode Earn Phone and the app combined can get you up to $1,200 per year with only four hours of daily use!
Source: Mode Mobile
What Are The Mode Earn Phone's Specs?
We've made sure our device has the chops for a seamless earning experience. The latest model—Mode Earn Phone MEP2—comes with a wide range of advanced features and an efficient CPU for optimal performance.
If you want to go over the Mode Earn Phone MEP2 specifications, check out the table below:
Features

Details

Processor

4 GB ram

Octa-core Cortex-A55

Hardware

128 GB storage

4000 mAh battery

USB Type-C fast charging

Fingerprint and face ID

Memory

Internal memory of 64GB

64GB micro SD card slot

Camera and screen

5 MP selfie camera

Triple back camera (13 MP+2 MP+2 MP with AF)

6.52-inch HD screen
How Can You Get a Mode Earn Phone?
Get your Mode Earn Phone MEP2 and start bringing in money today! There are two ways to acquire the device:
A subscription of $9.99 per month (charged quarterly)

One-time payment of $109 
Within months after purchase, you can make enough money to cover both the data plan and the phone purchase cost, meaning the Mode Earn Phone will pay for itself.
Featured image source: Content Pixie
Get Free Gift Cards In Minutes