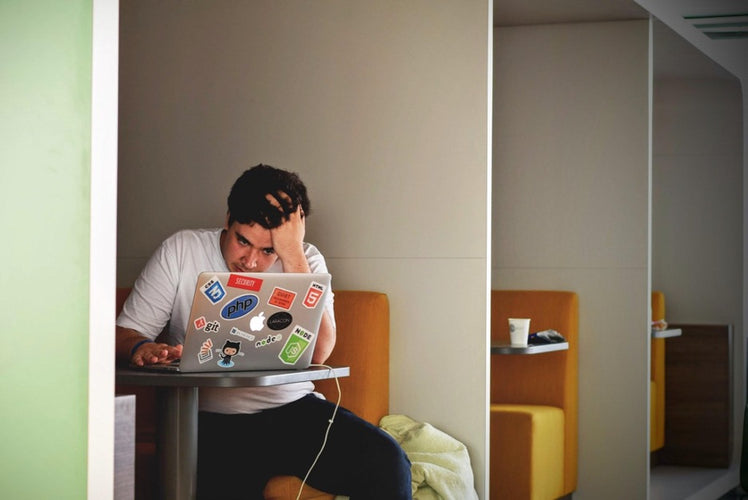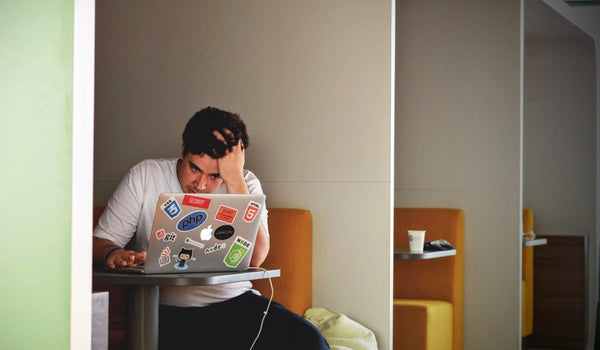 How To Steer Clear of a Walmart Gift Cards Scam [Tips]
Walmart Gift Cards Scam
—Common Deceptive Schemes and Prevention Tips
According to reports received by the Federal Trade Commission, financial scammers prefer using gift cards to steal money as they aren't as traceable as debit or credit cards. Any gift card fraud, including Walmart gift card scams, can be fairly easy to execute if people aren't cautious enough.
Luckily, keeping scammers at bay isn't too difficult once you figure out how they operate. In this guide, we will show you the ins and outs of Walmart gift card frauds and help you steer clear of shady situations. We'll also reveal a legit method to earn free gift cards, cash, and other prizes without the fear of scammers!
TODAY get a FREE stock and $15!💰
Get 1 FREE stock worth up to $225 + a $15 Mode MasterCard after you sign up for Robinhood and fund your account with at least $1!
Kashkick
Get cash back from Kashkick when you read emails, complete surveys, take quizzes, refer your friend, and subscribe to special promotions!
Types of
Walmart Gift Card Scams
Explained
Scammers can get pretty creative while orchestrating scams related to Walmart gift cards. Some bait you with prizes and free giveaways, while others use fake treats to lure you into sharing your gift card details. Some scams are also operated to install viruses and malware on your phone or computer, which may expose all your sensitive private and financial data to scammers and hackers.
You'll find common patterns if you observe how scams play out. Scammers often use the following five mediums to conduct gift card frauds:
Text messages

Emails

Website pop-ups

Phone calls

Walmart stores
Walmart Gift Card Text Message Scam
Walmart text message scams are all about con artists and their game of subtle or not-so-subtle persuasion. The format of these texts may differ, but the content is usually the same—asking you to click on a link to claim a free Walmart gift card. Once you do it, your phone gets compromised with malware, making it no longer safe to use. Some users also claim that the malware inflated their phone bills.
Many text scammers have come up with other creative texts on WhatsApp and other similar platforms. They involve:
Walmart $1,000 gift card promotion text

from a "recognizable company" (even though the mentioned company is never involved)

Walmart

COVID-19 relief gift card

messages

Texts asking you to pay for shipping to get free Walmart gift cards delivered
These unsolicited messages contain convincing words, such as "verified" and "authentic," but you should never fall for them no matter how persuasive they sound. Text message scams also try to bait shoppers with other popular gift cards, such as those from Target, Amazon, eBay, and even PayPal, so use your discernment to avoid getting duped.
Source: Tara Winstead
Walmart $1,000 Gift Card Email Scams
The ominous Walmart $1,000 gift card emails have been around since 2012 and are still active. You will be asked to take a survey through a link, but like text scams, it's a gateway to viruses and malware.
Know that gift cards sold at Walmart are usually in denominations between $5 and $500—so any $1,000 gift card is most likely fake. Walmart has also alerted people about such scams, as they never send surveys or free gift card emails to consumers.
Walmart $1,000 Free Gift Card Pop-Up Virus
The Walmart $1,000 free gift card pop-up is another scam that can infect your device. The pop-up screen shows the signature Walmart's medium blue and sun yellow color scheme. Clicking on it often exposes your personal or financial info saved on the browser.
Walmart Gift Card Phone Call Scam
While email and text scams are mostly digital threats that can be ignored, phone call scams can be real pitfalls if you're not careful. According to recent reports, Walmart phone call scams are backed by a large fraud ring operating in at least 46 U.S. states. Scammers usually call you posing as representatives from a government entity (like IRS or FBI), a power or tech company, or similar institutions. They inform you that you're in some sort of panic-inducing financial trouble and ask you to:
Pay a large sum of money through Walmart gift cards

Share your gift card credentials
The obvious red flag here is the impracticality of such requests. Walmart gift cards can only be used at online and brick-and-mortar stores of Walmart and its associates. No legit entity will ever ask for gift cards as a payment method. Such phone call-based scams usually target the elderly who find it easier to pay for their regular household supplies, gas, and grocery pickups through Walmart gift cards. 
Source: Kampus Production
Used or
Fake
Walmart Gift Card Scam
Many customers have bought brand new Walmart gift cards only to find out that there's zero balance on them. According to Better Business Bureau (BBB), scammers usually note down the card number and activation PIN of general, Walmart Plus, or Visa gift cards displayed on the store racks. Walmart gift cards are activated only when they're purchased and registered. Once a customer buys the card, the scammers exhaust it before the original buyer can purchase anything. The scammers often operate at multiple locations to avoid suspicion.
You can avoid such scams by paying attention to the gift card—don't buy it if it looks tampered with. Tampered gift cards may have scratches, or their packaging may appear compromised. You can also get Walmart eGift cards instead of plastic ones. Digital cards are securely delivered to your email and carry a negligible chance of tampering.
Scammers Can Stay Out—The Mode Earn App Is Your Ticket to Free Gift Cards!
The Mode Earn App is a super safe Android-based platform designed to help you collect up to $600 of supplemental income per year through a variety of phone-based activities. You start earning right after installing the app—there's no subscription or download fee!
Source: Keira Burton
We offer the most beneficial earning model in the market—you can accumulate reward points through 16 different earning modes (Games Mode, Music Mode, Save Mode, etc.) and redeem them for incentives of your choice. The table below provides more info on how the Mode Earn App works:
How To Earn Points

How To Redeem Points

Streaming songs

Checking the news or the weather

Playing games

Trying new apps

Taking surveys

Charging your phone

Locking and unlocking the phone

Tracking fitness goals

Watching short videos

Surfing the internet

Gift cards of your choice, including:

Game cards (

Fortnite

, PUBG, and similar)

PayPal cash

Airtime

Physical goods

Crypto and stocks
Mode Mobile partners with different businesses to boost your earnings with the best deals. Our bonuses are based on your app activities and interests, so you'll always find something you like! Check in with the Mode Earn App every day to ensure you never miss a great deal!
Your Safety Is Always a Priority for Us
The Mode Earn App is 100% safe to use—it holds a 4.4 rating on Google Play and counts millions of satisfied users across the globe. We protect your sensitive data and give you a hassle-free earning experience. Install the app today and open up to a whole new world of possibilities!
Someone Used My Walmart Gift Card
—What To Do
If you notice suspicious transactions on your Walmart gift card, you may want to alert the following authorities:
Alert

Details

Walmart

You can contact Walmart customer service at 1-800-411-7942. The support agent will cancel your card and issue a new one, but only for the balance left on it (if any). According to Walmart's gift card policy, the company doesn't have to compensate you for any financial loss, so don't expect any cash refund or replacement card for the stolen amount

Federal Trade Commission (FTC) 

You can reach out to FTC and report your issue by:

Completing a fraud report form on the

complaint page

of their website

Calling their official helpline at

1-877-FTC-HELP

Consumer Fraud Division (State)

If you want localized help, you can contact the Consumer Fraud Division at the Attorney General's office in your state. The authorities will launch an appropriate investigation specific to your case

Internal Revenue Service (IRS)

If you're a victim of a scam related to IRS impersonation, you can report the case by filing a claim on the organization's Report a Crime or a Misconduct page
The bad news is—it's next to impossible to retrieve money lost in a gift card scam. Being non-reloadable instruments, tracking spending (whether physical or digital) on these cards is difficult, and retailers usually don't have to verify who uses them.
Source: RODNAE Productions
Free Walmart Gift Card Offer—What's Real and What's a Scam?
Free gift card offers are tempting, but the ones that are actually legit always ask you for something in return—something that requires your personal involvement. Reward apps and survey websites are common examples of platforms that compensate you with free gift cards from popular retailers, hard cash, game cards (Roblox, Free Fire, and similar), and other prizes for activities like answering consumer-centric questions and watching ads.
If you're looking for productive reward platforms, Mode Mobile brings you the best. Our company is all about helping you earn through your regular consumer habits like listening to music and playing games.
There are two products—the Mode Earn App and Mode Earn Phone—that can make you richer by hundreds of dollars every year! The products are powered by the same reward-based technology—they work by adding value to the time you spend on your phone every day. You get guaranteed and consistent prizes with little effort!
Do You Want Double Rewards? The Mode Earn Phone Is Your New Best Friend!
If you want $1,200 of side income in a year, the Mode Earn Phone is what you need! It's a high-end Android device that comes with a pre-installed Mode Earn App and gets you twice as many points as you would receive if the app was installed on any other device.
Source: Elijah O'Donnell
Our latest model—the Mode Earn Phone MEP2—comes loaded with specs that will give top brands a run for their money! Here's a glimpse of the top-notch features we pack:
Features

Details

Processing power

4 GB RAM

Octa-core processor

Hardware

Fingerprint and face ID

128 GB storage

4000 mAh battery

USB type-C fast charging

Dual SIM

Camera and screen

5 MP selfie camera

Triple back camera (13 MP + 2 MP + 2 MP with AF)

6.52-inch HD screen
The Mode Earn Phone MEP2 also comes with a wall charger, data cable, and a free phone case worth $29! The device is compatible with all major carriers, and you can use it as a regular smartphone.
If you are ready to get the Mode Earn Phone and start earning for real, pick a purchase option that suits you:
Buy the phone by making a one-time payment of $109

Start a free trial without any credit check—After the free trial, you'll start paying a $9.99 monthly subscription, billed quarterly
Whatever payment option you choose, the Mode Earn Phone is an investment that multiplies its value multifold! If you continue the subscription, you'll be eligible to receive the latest Mode Earn Phone model for free every 18 months. With regular use of our earning modes, you can earn back the cost of the phone in less than three months!
Featured image source: Tim Gouw
Get Free Gift Cards In Minutes