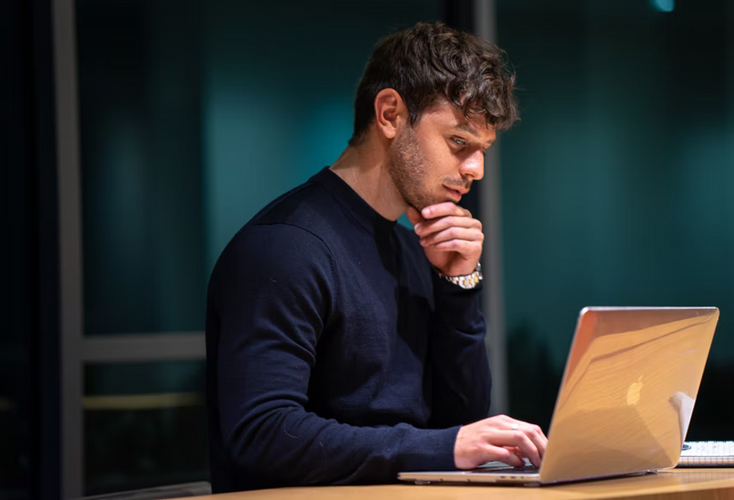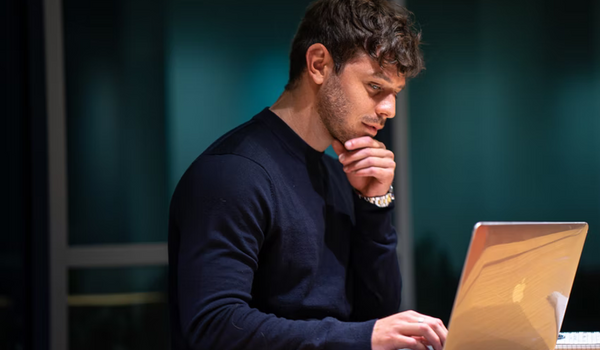 Can You Return Gift Cards at Walmart? [Answered]
Can You Return Gift Cards at Walmart
—Explained
Many consider a Walmart gift card to be a great present, but what happens if you don't have any use for it? Is there a chance to cash it out? Can you return gift cards at Walmart or other authorized locations?
In this article, we'll discuss the store's return and refund policy and show you some of the best ways to deal with unwanted gift cards.
We'll also help you weigh your losses and replenish your gift card collection for free by using Mode Mobile's products!
Invest in yourself
Get $20 from Stash & an $60 Mode Mastercard after you deposit at least $5 into a new account.
What Is
Walmart's Return Policy on Gift Cards
?
According to Walmart's Terms and Conditions, gift cards aren't eligible for returns. The no return policy applies to all types of gift cards, including:
Plastic cards

eGift Cards

Single-store gift cards

Multi-store gift cards

Prepaid gift cards—

Visa

, Mastercard, and American Express
If the gift card is for a third-party retailer, try contacting their customer service directly for more information. The store may have a more flexible return policy and may accept unwanted or unused Walmart gift cards.
What Can You Do With Your Unwanted Gift Card?
Walmart's strict no return policy can be frustrating, but you can still find alternative uses for gift cards. Depending on the value and current balance, you could:
Unfortunately, none of the solutions is ideal. Dumping the gift card on someone leaves you at a loss while trying to donate, exchange, or convert it to airline miles can be a tedious process. You may even end up losing money due to dormant fees, taxes, and other unpredictable costs.
Can You Resell Walmart Gift Cards?
You may be inclined to resell the unwanted item for some pocket money, but that's ill-advised. As per the store's policy, reselling gift cards is strictly off-limits.
Only Walmart, Sam's Club (Walmart's daughter company), and PayPal are authorized to sell Walmart gift cards. Reselling them on Amazon or eBay would be breaking the official store policy, which can have legal repercussions.
Walmart's Terms and Conditions are legally binding from the moment buyers agree to them. If you get caught reselling gift cards—you could face charges.
The only legitimate use for Walmart gift cards is handing them as a personal or business gift. You cannot turn them for profit or use them for promotional purposes. If you want to include a Walmart gift card in your marketing strategy, you'll need the retailer's written approval.
Make the Most of Your Time Online With Mode Mobile!
Source: Mode Mobile
While most reward-based systems demand you to put in the work, Mode Mobile lets you earn points without even realizing it. Each time you grab your phone, you get a chance to win cash and other rewards by performing everyday activities, such as:
Locking the phone

Charging your device

Browsing the web

Reading the news

Checking the weather

Playing video games

Listening to music

Watching ads

Installing partner apps
Start earning passive income as soon as you install the Mode Earn App on your smartphone. For even more opportunities, get a Mode Earn Phone—an Android-based device that comes with the pre-installed Mode Earn App and an earn-as-you-go widget that help you earn cash, products, gift cards, and other rewards twice as fast!
Does Walmart Refund Gift Cards
?
Walmart doesn't offer refunds for lost, stolen, or damaged gift cards. According to their standard license agreement, the user is solely responsible for any issues that may arise with the product or the connected account.
While the store doesn't allow refunds, there's a chance to get at least some of your money back, depending on where you reside. Several U.S. states have a cashback policy that overrules the Terms and Conditions set by the merchant.
The National Conference of State Legislatures (NCSL) stipulates that users can get a cash refund for gift cards and certificates sold after January 1, 1997, in Puerto Rico and the following 11 states:
California

Colorado

Maine

Massachusetts

Montana

New Jersey

Oregon

Rhode Island

Texas

Vermont

Washington
Even with a cashback policy in place, you might not be able to redeem the full remaining balance since there's a limit on the refunds. Depending on the state, the redeemable amount ranges from $0.99 (e.g., Vermont and Rhode Island) to $9.99 (California), with the average value being around $5.
Walmart Gift Card Refund
Policy for Specialty Gift Cards
The refund policy for Specialty Gift Cards can differ from the standard practice. When you get a third-party gift card, you automatically agree to the respective retailer's Terms and Conditions. As a result, you may have grounds for returns, refunds, and replacements, even if Walmart doesn't provide compensation.
Here's an overview of the refund policies for certain Walmart's Specialty Gift Cards:
Specialty Gift Card

Terms and Conditions

iTunes gift card

Apple doesn't allow refunds or returns for iTunes gift cards. Like Walmart, the company denies liability for stolen or damaged gift cards and puts the responsibility on the customer

Subway gift card

Users whose Subway gift cards were stolen, damaged, or lost can have the remaining balance replaced. To be eligible for this type of compensation, you need:

A card that is registered online

Proof of purchase

Regal Theaters gift card

Regal allows refunds and replacements to gift card users who fulfill certain requirements. If you lose or damage your gift card, you must provide:

Proof of purchase (e.g.,

activation code

or the original receipt)

State-issued identification
Cut Back on Your Losses—Get a Free Gift Card!
Source: freepic.diller
Walmart's no return policy may prevent you from getting cashback for an unwanted gift card, but that doesn't mean you can't come out on top. If you have access to free Walmart gift cards, you no longer have to weigh your losses—you can have your cake and eat it too. 
Instead of fretting over what to do with the unused card, use a reward-based app to acquire gift cards you actually need.
How do reward-based systems work? Users are required to complete a series of certain online tasks, including answering surveys, watching video ads, and similar activities, in exchange for rewards. The acquired points can be redeemed for free gift cards, gaming tokens, online purchases, or even cash—depending on the app you opt for.
The problem is that most reward-based apps provide a limited number of reward-based activities to perform and a single redemption item to win.
If you're interested in having endless opportunities to earn passive income, try Mode Mobile. We enable you to earn all of the above—gift cards, products, and even cash—by doing numerous fun and easy activities on your phone.
Install the Mode Earn App and Collect Multiple Rewards
The Mode Earn App has more than 2.6 million reviews and a 4.4-star rating on Google Play, which is a testament to the success of our money-making method.
Every time you're awarded points, the Mode Earn App automatically adds them to your account. Leave the app running in the background and let the points accumulate while you perform certain day-to-day activities that the app rewards!
The app lets you complete dozens of tasks and collect up to $600 a year. Unlike other reward-based apps, the Mode Earn App allows you to earn passive income even by merely unlocking or charging the device! Keep an eye out for timed deals to increase your daily earnings. The app will alert you of specific booster activities that can help you reel in extra redeemable points.
Download the Mode Earn App from Google Play and join over 30 million satisfied users worldwide!
Get a Mode Earn Phone and Double Your Earnings
Source: Mode Mobile
To optimize your experience and grab extra cash, get the Mode Earn Phone! Buying or subscribing to our phone gives you a chance to earn twice as many reward points as downloading the Mode Earn App on another phone.
With a Mode Earn Phone, you can earn over $1,200 per year with as little as four hours of daily use. Not only that, but the accumulated income will cover your data plan and make up for the phone purchase cost in a matter of months. That's right—the Mode Earn Phone will pay for itself!
The earn-as-you-go widget allows users to try out 16 different modes and increase earning opportunities. Some of the modes are:
Surf Mode

Music Mode

News Mode

Charge Mode

Lock Screen Mode

Task Mode

Weather Mode

Watch Mode

Games Mode
If you'd like to buy or subscribe to a Mode Earn Phone, you have two payment options:
A monthly $9.99 subscription after a free trial, billed quarterly

One-time payment of $109 for the cost-savvy shoppers
Mode Earn Phone—A Device With Great Specs
When you get a Mode Earn Phone, you'll receive a 12-month warranty for the device and a separate 6-month warranty for the battery. The device is compatible with leading GSM carriers and armed with cutting-edge specifications.
Check out the table below for an overview of the advanced features of our newest model—Mode Earn Phone MEP2:
Mode Earn Phone MEP2 Features

Device Details

Processing power

4 GB ram

Octa-core processor

Hardware

Fingerprint and face ID

128 GB storage

4000 mAh battery

USB Type-C fast charging

Dual SIM

Camera and screen

5 MP selfie camera

Triple back camera (13 MP + 2 MP + 2 MP with AF)

6.52-inch HD screen

Accessories
That's not all we have to offer—for as long as you maintain your subscription, you'll receive a brand new Mode Earn Phone every 18 months!
Buy or subscribe to a Mode Earn Phone and get a free gift card for Walmart, as well as other valuable rewards, in no time!
Featured image source: Christian Velitchkov
Get Free Gift Cards In Minutes