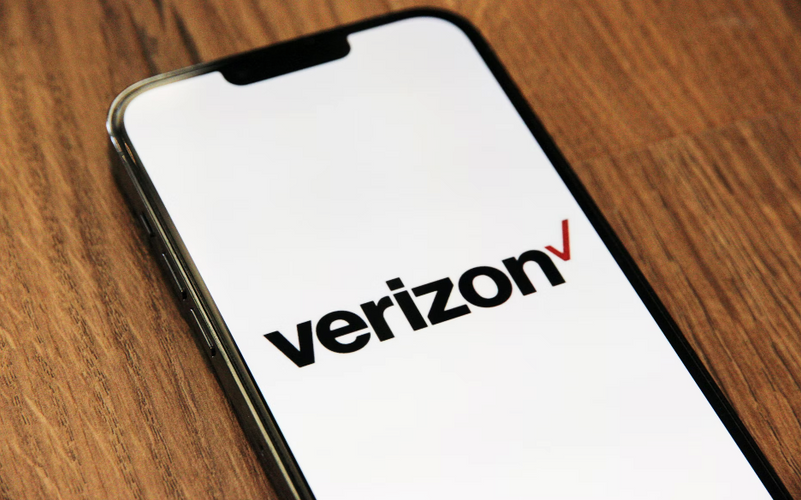 How To Use a Verizon E-Gift Card—A Comprehensive Manual
How To Use a Verizon E-Gift Card
—Explained
Verizon is one of the most popular broadband and telecommunications operators in the U.S., and for a good reason. After all, the company regularly offers free electronic gift cards to reward their customers. If you're one of the lucky gift card holders, you probably want to know how to redeem it.
In this guide, we'll explain how to use a Verizon e-gift card and plastic gift card for various products and services provided by the telecom giant. We'll also look into other promotional deals, cashbacks, and rebates offered by Verizon that can help you save money on your regular bills.
If you want to give your yearly income a boost, check out Mode Mobile's products—you can get rewarded with free gift cards, prepaid cards, and cash for completing everyday tasks on your phone!
Where Can I Use My Verizon E-Gift Card
?
Verizon e-gift cards—also referred to as virtual gift cards—are delivered to you via an email containing:
According to Verizon, both their physical and digital gift cards can be used interchangeably at:
Verizon stores

and kiosks (this excludes Verizon Authorized Retailer locations)

My Verizon

and

Verizon My Fios

apps

Verizon website (including the

My Verizon

portal for mobile and home accounts)
You can apply a Verizon gift card towards all kinds of products, services, and bill payments within the Verizon ecosystem, online or at stores. Some examples include:
Purchasing an

Apple

or an Android smartphone

Subscribing to a Verizon plan (including unlimited, prepaid, and wireless plans)

Buying smartwatches, phone cases, and other accessories
If your gift card doesn't cover the value of your purchase, you can pay the remainder with a credit or a debit card.
Source: Yan Krukov
Can I Use a Verizon Gift Card To Buy Their Products on Other E-Commerce Platforms?
As of 2022, Verizon doesn't let you use their gift card on any non-Verizon platform. This is especially confusing for customers who shop for the company's products and services on websites like Walmart and Amazon. Know that these websites have their own gift card policies that prohibit you from using gift cards from other retailers during checkout (unless you're using a gift card with a Mastercard, Visa, or American Express logo).
The Mode Earn App Turns Your Consumer Habits Into Solid Income
The Mode Earn App is a reward-based app that compensates you for completing eligible phone-based activities like playing the radio, trying a new app, or answering a quiz. The app can be downloaded for free from Google Play. You don't have to pay a membership fee or cover any other expenses—install the app, and you can start collecting reward points instantly!
You can exchange your reward points for numerous tempting prizes and earn up to $600 a year. Some of the redemption options are:
Cash (

PayPal deposit

)

Gift cards from retailers like:

Game-based prizes (like 

Fortnite V-Bucks

 and 

PlayStation cards

)

Airtime

Physical goods (mini-drones, headsets, and more)

Crypto and stocks
The Mode Earn App has been installed over 30 million times and commands a rating of 4.4 stars on Google Play. It provides a safe and structured earning environment for all! The app's users can regularly cash out their rewards through a quick and hassle-free redemption process.
Source: Google Play
The app also brings you new offers (customized to your preferences) to boost your income. Use it every day to make sure you never miss a deal—but if you want to double your rewards, get a Mode Earn Phone!
How To Redeem a Verizon E-Gift Card
—Explained
Redeeming a Verizon plastic and e-gift card is quite straightforward if you're at their retail store, but doing so on online platforms can seem complicated because you have to add the card to your account.
How To Redeem a Verizon Gift Card
at a Store
To redeem an active Verizon gift card at one of their brick-and-mortar stores, all you have to do is provide it to the cashier during checkout. Most stores allow you to use more than one card during checkout. Remember that you cannot send your gift card via mail to pay for a subscription service.
Any balance left on your gift card can be used for purchasing other eligible products. You can check the balance on your card like so:
Enter your card number and PIN at

Verizon's official gift card balance check portal

Call the Verizon customer service at

1-800-876-4141

Dial

#GIFT (#4438)

from your wireless device
Source: Leon Bredella
How To Apply a Verizon Gift Card to an Account
You can add a Verizon gift card to your account as one of the payment alternatives, but the option is only available when you're actually making a payment. Refer to the table below to understand how the process works for purchases and bill payments:
Query

Solution

How to use a Verizon gift card to pay a bill

Follow these steps whenever you have a bill due on your account:

Log in to your account

Navigate to

Payment Options

—you'll find the latest amount due

Enter the amount you want to pay (Verizon allows partial payments)

Click on

Add/Edit Payment Method

Select

Gift Card

Add your card credentials

Choose the gift card as one of the payment options for the bill

How to pay my bill with a Verizon gift card if I'm using autopay

Many customers use the autopay option for bills to get monthly rebates. You can still use your gift card like usual to cover the bill on occasions. According to Verizon's customer service, you won't lose the rebate if you opt to pay with a gift card as long as you split the bill with another credit or debit card

How to add a Verizon gift card to an account during checkout

Here's how to apply a gift card for a Verizon purchase directly during checkout:

Add the product/service to your cart and proceed to checkout

Follow the prompts until you reach the payment screen

Choose

More Payment Options

Select

Gift Card

Enter your card info

Confirm your payment
Can I Use More Than One Verizon Gift Card Online?
As of now, you can add only one Verizon gift card at a time for online transactions. If you want to use more gift cards for a single transaction, drop by your local store and ask the manager to exchange all your gift cards for a new gift card carrying a consolidated balance.
How Do I Get My Verizon Gift Card?
If you've purchased a Verizon gift card, it will typically be shipped or emailed to you within two days. That being said, many customers have issues with receiving promotional gift cards.
Verizon often launches promotional deals and trade-in programs where customers are promised free gift cards upon taking an offer. The outcome may vary, though—many customers get gift cards straight away, while some keep waiting for months on end.
If you're yet to receive your Verizon gift card after taking an offer, try this:
Log in to your Verizon Account

Locate the

Verizon Gift Card

or

Redeem My Offer

tab on your dashboard

Register your gift card with an email address
Your gift card will be emailed to you within 48 hours. In case you cannot find any workable option, reach out to Verizon's customer support for help. You can also post your query on the company's Community Forum.
Earn an easy $4 TODAY!💸
Take full control of your subscriptions. Earn a $4 Mode MasterCard when you sign up and link your bank account to Rocket Money!
TODAY get a FREE stock and $15!💰
Get 1 FREE stock worth up to $225 + a $15 Mode MasterCard after you sign up for Robinhood and fund your account with at least $1!
How To Get More Perks With Verizon
If you're a Verizon customer or are planning to be one, keep an eye out for the company's attractive deals for old and new users. We have summarized some of the company's current offers in the table below:
Verizon Offer

Description

$1,000 prepaid Mastercard

You can claim Verizon's $1,000 prepaid Mastercard offer if you:

Switch your number to Verizon

Buy an eligible smartphone

Subscribe to an unlimited mobile plan

You can use your activated prepaid Mastercard on various online platforms, including:

Verizon Visa card

Verizon account owners or managers are eligible to claim a Verizon Visa card that offers cashbacks and rebates between 1%–4% on all purchases

Verizon rewards program

You can enroll in Verizon's rewards program using the My Verizon app and earn loyalty points as a customer. You can get rewarded with gift cards, concert tickets, and store credits. Note that the company's current rewards program, Verizon Up, will be phased out in 2022 and replaced with a new program
Remember that these offers are controlled by Verizon and can change anytime.
Use Your Phone To Boost Savings and Get More Gift Cards
Verizon offers may come and go, but if you want consistent and reliable rewards on your horizon, turn to Mode Mobile! The company offers a unique reward program open to everyone who uses an Android smartphone. You get to earn hundreds of dollars every year by monetizing your daily phone-based activities, like:
Watching videos

Playing games

Shopping

Listening to music

Charging your phone

Reading the news

Browsing the internet

Locking and unlocking your phone
With Mode Mobile, these everyday activities will start earning you rewards like gift cards, cash, shopping discounts, and more! You can monetize your daily phone use by:
Buying or subscribing to the Mode Earn Phone

(which earns you twice as much as the app alone)
Source: Andrea Piacquadio
The Mode Earn Phone Can Cover Your Phone Bills and More
The Mode Earn Phone does what no phone can—it pays its dues. You get a preloaded Mode Earn App and a nifty earn-as-you-go widget installed on the device. They work together to double your reward points, so you're essentially earning twice as much for the same effort as the app-only users!
The widget gives you easy access to 16 earning modes that enable you to gather more than $1,200 every year in cash and in-kind rewards. Check out some of these splendid earning modes:
Cash Mode

Games Mode

Fitness Mode

Music Mode

Task Mode

Charge Mode

Lock Screen Mode

Weather Mode

News Mode
The device is compatible with all major network carriers. If you're looking for amazing specs in a phone, Mode Mobile's got you covered. The Mode Earn Phone is built to look good and perform well in every aspect, including photography and gaming.
Source: Mode Mobile
You can get a Mode Earn Phone via one of the two methods below:
Purchase the phone for $109

Subscribe to the phone for $9.99 (billed quarterly)—all subscribers get a free trial for a month
If you exploit the Mode Earn Phone's earning modes well, you can easily cover your phone's cost in three to four months. And that's not the only benefit. For as long as you maintain your subscription, you will be eligible to receive an upgraded new Mode Earn Phone model every 18 months!
Featured image source: Marques Thomas
Get Free Gift Cards In Minutes