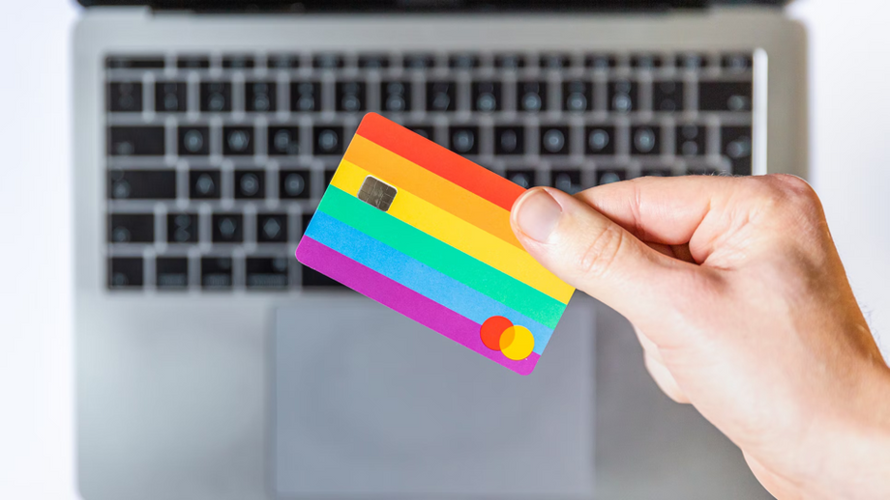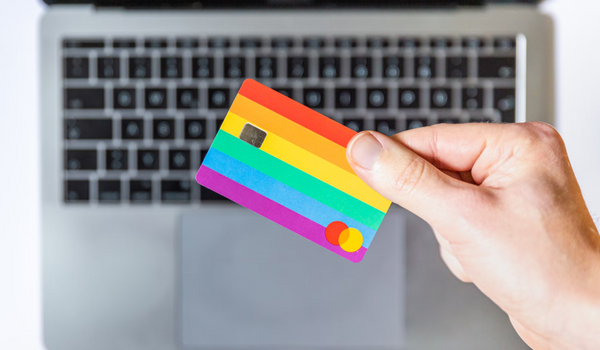 How To Activate a Prepaid Mastercard—A Step-by-Step Guide
How To
Activate a Prepaid Mastercard
—Explained
Prepaid cards are stored-value cards that can be used at various payment portals—like credit and debit cards. Most prepaid cards can usually be used right after purchase, but those from Mastercard may require registration and activation.
Many users find it difficult to activate a prepaid Mastercard because there's no singular set of rules to do so. Mastercard, like Visa, is a payment card network, not the actual card issuer, which can be a bank or any other merchant. Different issuers may list out different rules for the initial setup and activation of your card, leaving you thoroughly confused.
In this guide, you can find the general steps necessary to activate prepaid Mastercards (including gift cards). We'll also introduce you to Mode Mobile's products that can help you earn free prepaid Mastercards, cash, and other rewards for using your phone!
Invest in yourself
Get $20 from Stash & an $60 Mode Mastercard after you deposit at least $5 into a new account.
Why Do I Have to Activate or
Register a Prepaid Mastercard
?
One of the most distinguishing features of prepaid Mastercards is that they are not linked to a particular bank account and can be purchased without a credit check. This, unfortunately, makes these cards more vulnerable to instances of fraud and theft.
When you validate your card through the activation or registration process, you essentially enable the card provider to offer you a certain amount of security for your funds. Once your card is registered with Mastercard, the company can monitor the transactions of your card and alert you if they detect any suspicious activity. Activating the card also helps you access the complete features of the card, including:
Reload facility

—Prepaid Mastercards can be loaded with cash or checks multiple times until they expire, but the service is only available once you register your card

ATM withdrawal

—Depending on the issuer's individual terms and conditions, you can use your activated prepaid cards for withdrawing cash from selected ATMs for a fixed

fee

Foreign transactions

—If you bought a prepaid Mastercard for global usage or to execute foreign transactions, your payment requests will be declined unless you register your card
Registering your card usually means going to designated websites and entering info about the card as prompted. Upon registration, the system activates the unique identifier on the card, which in turn makes the card recognizable across all payment portals.
Source: Giovanni Gagliardi
Prepaid Mastercard Activation
Explained
When it comes to a Mastercard prepaid card registration and activation, the relevant instructions will vary for different cards. Prepaid Mastercards can be offered by a variety of card issuers, such as H&R Block, Walmart, and Revolut. Each merchant operates its own app or website for enabling functions like completing registration, checking card history, and reloading the card. Despite the differences, the basic process of activating prepaid Mastercards is more or less the same.
To be able to set up any Mastercard with ease, you need to check out the following:
General steps for activating a prepaid Mastercard

Specific example of the process (a Vanilla prepaid Mastercard activation)
How To
Activate My Prepaid Mastercard
—General Rules
Your prepaid Mastercard packaging will contain the name of the website (in certain cases, an app) necessary to initiate the activation. Follow these steps to complete the process:
Visit the online activation website specified on your card's packaging

Navigate to the

Registration

or

Activation

option on the site (some websites will have a

Sign in

or

Sign up

option)

Enter the following details as prompted:

Card number

Expiry date

PIN

Identification details (not always required)

Enter the verification code delivered to your phone or email (if asked)
When you complete the steps, you will get a notification that your card has been activated. Many websites will ask you to sign in again with the card to use features for online shopping and reloading, among others. Most cards are activated instantly, but certain prepaid Mastercards may take 24–48 hours to be activated.
If you encounter any hiccup during the process, you can reach out to the customer support number provided on the card's packaging. In case you don't find the number, you may reach out to Mastercard support services for further assistance.
Example–
How To Register a Vanilla Prepaid Mastercard
Vanilla prepaid Mastercards are popular because of zero monthly fees and low transaction charges. They are available at all major superstores like Walmart and Target. The ones available at these outlets are usually MyVanilla prepaid cards, which are referred to as starter or temporary Vanilla cards.
You need to activate a starter card online until Vanilla sends you a permanent personalized card via mail. The permanent card also has to be activated separately before use.
The table below contains instructions for activating MyVanilla starter and permanent cards:
MyVanilla Card Type

How To Setup the Prepaid Card

Starter card

Visit the

MyVanilla prepaid card website

Navigate to

Set Up Your Card

Click on

Account Setup

Enter your card number and security code

Hit

Submit

Enter your identification details (name, address, date of birth, and similar)

Once you enter your card details and complete any other prompts that follow, your starter Vanilla card will be registered, and you'll be able to access all its features. Before receiving a permanent card, you may be asked to submit a driver's license or other identifying documents through your Vanilla account

Permanent card

When you receive your permanent card, you can activate it through the Set Up Your Card tab like usual. Compared to registering starter cards, it's a pretty straightforward process—you only need to enter your card number and security code. Since your ID is already verified, you won't need to submit your personal identification deets again
If you struggle during any step of the registration process, call MyVanilla customer service at 1-855-686-9513. Note that these instructions are based on the website's current design, which may change in the future.
Source: ruxipen
Do Mastercard Gift Cards Need To Be Activated
?
Yes, Mastercard gift cards do need to be activated because they are more versatile than single-store gift cards. Both plastic and digital Mastercard gift cards can be redeemed at different online and brick-and-mortar stores. The card essentially has to be activated for security reasons. It's the same principle as with prepaid Mastercards—when you register your card, it becomes recognizable by payment portals. You can also use them as payment cards on e-commerce websites like Amazon.
Besides shopping, activated Mastercard gift cards also enable other functions like:
How To Activate My Mastercard Gift Card
Most Mastercard gift cards come with activation instructions on the package. Here's how you do it:
Visit the activation website as instructed on the gift card package

Enter your card's details—number, activation code, PIN, etc.

Provide the verification code you receive on your phone (in case it's a

virtual prepaid Mastercard

, the verification code will be delivered to your email)
After entering the verification code, your card should be ready to use. In case you're not able to complete one of the steps, reach out to the customer care number printed on the front or back of the card.
How To Get Prepaid Mastercards and Gift Cards for Free
Prepaid Mastercard and gift cards are convenient for making offline and online purchases. If you want to get them for free, Mode Mobile offers you a tempting deal!
We provide unique products that convert your regular phone time into real cash and rewards. With Mode Mobile, you earn by doing regular activities on your smartphone, including:
Listening to music

Playing games

Reading the news

Checking the weather

Shopping

Browsing the internet

Charging your phone

Tracking fitness goals
These are tasks that you do on your phone regularly—but do them with our products, and you can earn hundreds of dollars in free gift cards, prepaid Mastercards, and real cash! We currently offer:
Mode Earn App

—Our app is compatible with all Android devices.

Install it

, and you can start adding value to your phone time right away

Mode Earn Phone

—It is an exclusive Android device that comes with a pre-installed Mode Earn App.

Our phone

doubles your earnings on the app and gives a powerful boost to your supplemental income
Source: Mode Mobile
Get Cash and Rewards With the Mode Earn App
The Mode Earn App is a reward-based platform that helps you earn up to $600 a year in supplemental income. You don't have to pay for a download or subscription. Once you download the app for free and set up your account, the app will start adding points for all eligible tasks you complete on your phone.
We give you a high earning rate, so it won't take you long to rack up enough points to exchange for exciting rewards. Check out some of the redemption options we offer:
| | |
| --- | --- |
| Redemption Option | Details |
| Gift cards | We offer gift cards from top retailers like Walmart, Amazon, Target, Sephora, etc. |
| Cash | If you want to convert your points to cash, we'll transfer the reward amount to your PayPal account |
| Prepaid Mastercards | We give you virtual prepaid Mastercards with no-fuss activation rules that you can spend at several locations |
| Game cards | If you like playing games like Free Fire, Fortnite, and PUBG, you can swap your points for game cards or in-game items |
| Investment | You can also exchange your reward points for cryptocurrency and stocks |
| Goods | You can redeem your points for cool gadgets and electronics in our offer |
Install the Mode Earn App today and explore the complete spectrum of our earning and redemption options!
The Mode Earn Phone—A Next-Gen Device That Pays You
We're always brainstorming for new ways to help you earn some extra money. Our next-gen android-based phone—the Mode Earn Phone—features an earn-as-you-go widget along with the preloaded Mode Earn App and enables you can earn more than $1,200 in gift cards, cash, and other incentives!
Our latest device is the Mode Earn Phone MEP2 which runs on Android 11 and has an octa-core processor. It comes with amazing features, such as:
Face and fingerprint ID

5MP selfie camera

Triple back camera (13MP + 2MP + 2MP) with auto-focus

USB Type-C fast charging

4000-mAh battery

128GB storage (expandable)
Our phone is compatible with all major carriers. We offer you two options to enjoy the Mode Earn Phone:
Start a free trial

—Once the free trial period ends, you can pay a monthly subscription of $9.99, billed quarterly.

For as long as you keep the subscription, we will send you a new and upgraded Mode Earn Phone every 18 months
Pay a one-time price

—If the subscription model is not your style,

get the phone

for a one-time price of $109. You can earn back your investment in under three months if you use our earning modes regularly
Source: Mode Mobile
How To Make the Most of Mode Mobile
We offer a customized earning experience. If you want a quick boost to your earnings, you can:
Try our bonus offers

—Keep an eye out for shopping deals and game challenges in the app. These bonuses are tailored to your preferences and give you an easy way to earn extra points with little effort

Refer Mode Earn App or Phone to a friend

—We offer you $25 for each referral and a bonus of $7 when a referred person shares our products

Install our app or

get our phone today and start adding value to your everyday tasks!
Featured image source: Paul Felberbauer
Get Free Gift Cards In Minutes