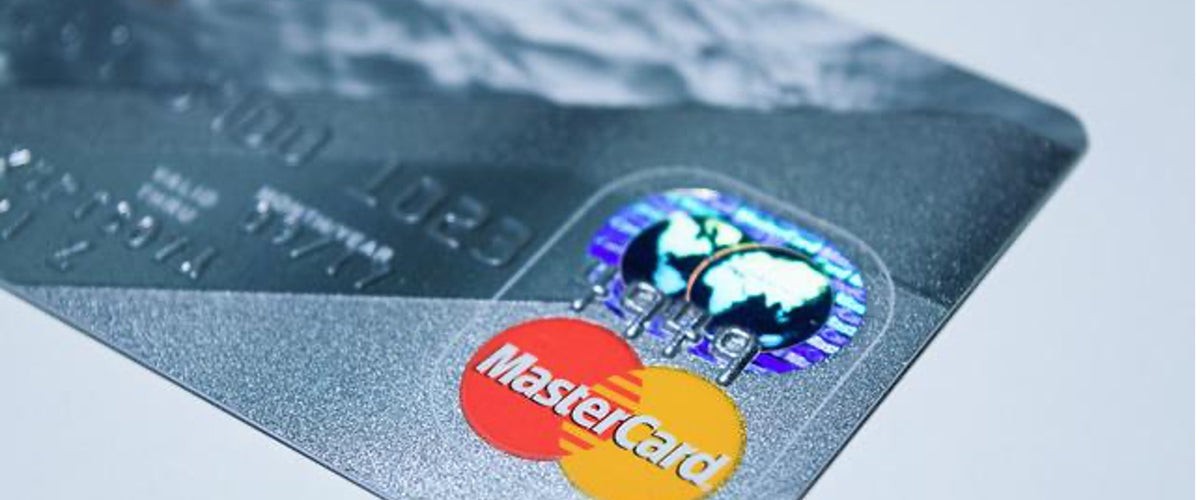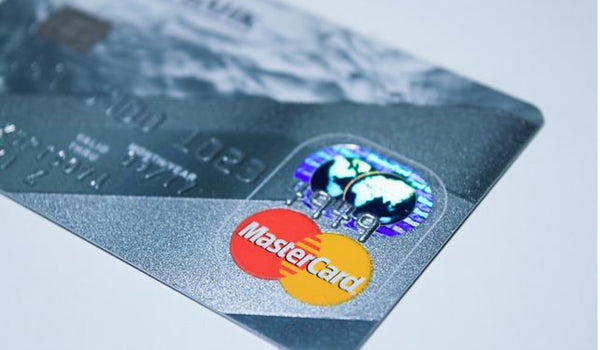 How To Use a Mastercard Gift Card Online [Explained]
Get the Deets on How To Use a Mastercard Gift Card Online 
If you're the lucky recipient of a Mastercard gift card, congratulations!
With the card at your disposal, all you have to do now is find something you need—or really want—and start spending. It sounds simple enough, but you might run into a couple of obstacles while trying to use your Mastercard gift card online.
If you want to know how to use a Mastercard gift card online with no difficulties, read on—this article will answer all your questions! We will also show you how to get Mastercard and other gift cards for free with Mode Mobile.
Invest in yourself
Get $20 from Stash & an $60 Mode Mastercard after you deposit at least $5 into a new account.
What Is a Mastercard Prepaid Gift Card
?
A Mastercard prepaid gift card is a perfect gift when you're not sure what to buy for another person.
Working as a regular debit card, a Mastercard gift card can be preloaded with any amount of money between $25 and $10,000 for the recipient to spend how and where they please.
The advantages of a Mastercard gift card are that it is:
Transferable to anyone

Easy to budget with

Not linked to any stores or outlets

Available in physical or digital form
Mastercard Gift Cards Can Be Given to Anyone
You can give a Mastercard gift card to anyone, as long as their name is specified when the card is purchased.
Some gift card vendors even allow you to personalize Mastercard gift cards with a photo, although this may incur a fee.
Mastercard Gift Cards Are Easy To Budget With
You can check the balance on a Mastercard gift card easily by:
Calling the helpline on the number printed on the back of the card

—Once you have dialed the number, an automated system will ask for the card details before informing you about the remaining balance, so be sure to have the card handy

Visiting

the website listed on the back of the card—You may have to create an account to get the card balance information
Once you have checked your balance, budgeting how much you spend with the card becomes easy—once the funds are exhausted, the card can no longer be used. The danger of overspending (present when dealing with credit cards) is removed.
Mastercard Gift Cards Are Not Linked to Any Store or Outlet
You can use Mastercard gift cards at any place where Mastercards are generally accepted.
Some store-specific cards—such as those from Amazon or Walmart—allow you to purchase only from those vendors. Mastercard gift cards give you the freedom to shop anywhere you see the Mastercard logo.
Mastercard Gift Cards Are Available in Physical or Digital Form
Mastercard gift cards come either as plastic physical cards or eGift cards.
Physical cards have to be delivered to your address, with the PIN sent via separate mail.
Details of eGift cards are sent via email, so your balance is available to use immediately.
The only disadvantage of the digital format is that you can't use your gift card to:
Draw cash from an ATM

Make physical purchases in-store
Do You Need To
Activate
a
Mastercard Gift Card
?
Cards purchased directly from Mastercard are normally ready for immediate use without any further action necessary, but if your card was bought from a gift card vendor, you may need to activate it.
This can be done:
By phone

—using the number supplied on the back of the card

Online

—by following the link on the back of the card
To activate your card, you may be asked to provide your:
Name

Address

Phone number
These details are collected for security purposes—to avoid fraud and protect you in the event of your card getting lost or stolen.
Where Can You Use an
Online Prepaid Mastercard
?
Online prepaid Mastercards can be redeemed on most vendors' websites to pay for goods or services.
The most notable exceptions to this are:
Apart from these providers, most online stores or services will accept a Mastercard gift card.
This means you can give a Mastercard gift card to:
Friends for when you can't think of an appropriate gift

Loved ones who you want to spoil
How To Use a Mastercard Gift Card for Online Purchases
Using a Mastercard gift card to shop online is simple. At checkout, you should choose the option to pay with a debit or credit card—don't choose the gift card option.
Mastercard gift cards work like normal debit cards, meaning that, for every purchase, you will be asked to provide:
The card number

Your name as it appears on the card

The CVC—usually a three-digit number on the back of the card
Once you have entered this info, you may be asked to provide address details. You should fill in the address under which your card was registered when it was bought.
Source: Pixabay
Get a Mastercard Gift Card for Free With Mode Mobile!
Receiving a Mastercard gift card is great when it's a present from someone, but earning one yourself by using your phone is a whole different ball game. Mode Mobile offers you exactly that opportunity!
We've created ways for you to:
Earn points

Turn them into great rewards to spoil yourself
There are no hidden fees from Mode Mobile, only multiple ways to earn rewards by using our two products:
Source: Mode Mobile
How Does the Mode Earn App Work?
The Mode Earn App is free to download on Google Play.
With over 30 million downloads and a 4.4 rating, the Mode Earn App lets you earn rewards by performing everyday tasks on your phone, like:
Playing your favorite games

Playing music or listening to the radio

Shopping online

Surfing the net

Inviting friends

 

to get the app or phone

Tracking your fitness levels

Filling out surveys

Watching short clips

Trying out new apps
You can even earn points by charging or unlocking your phone, and our current rewards model enables you to earn up to $600 a year in cash and other rewards.
Once you have got enough points, you can start redeeming them for:
Airtime

Gift cards from Amazon, Walmart, Target, Starbucks, and more

Prepaid Mastercards

Game cards

Crypto and stocks
Can't Use
a
Mastercard Gift Card Online
? Help Is at Hand!
If you are having trouble using your Mastercard gift card for online transactions, it might be because of the following issues:
Balance on the card is insufficient

The card is not activated

The address is wrong
There Is Not Enough Balance
If you're trying to buy something worth more than the balance available on your card, the transaction will be declined.
The only way around this is to:
Choose a cheaper item

Reload your card with more funds to make up for the shortfall

Split purchases of multiple items into two or more separate transactions
To avoid this issue in the first place, you can add your Mastercard gift card balance to a digital wallet, such as Google Pay, Apple Pay, or Samsung Pay.
To do this, you will have to:
Open the relevant app on your device

Follow the prompts and enter all the details required—you may need to take a photo of your card, so eGift cards will not work for this method
The Card Is Not Activated
Some gift card vendors require you to register or activate your gift card before it can be used.
Check the documentation that came with your card—this will either be in the envelope for the physical card or the email you received for your digital card. Follow the instructions to activate your card, and you should receive a confirmation notification that you can go ahead and transact with it.
The Address Is Wrong
To eliminate fraud, some vendors may require you to confirm the address under which your gift card was registered.
Make sure you input the exact address quoted when your card was purchased. If someone gave you the gift card, you may need to contact them to get the address details they used.
Can You Combine Mastercard Gift Cards
?
You normally can't combine or consolidate Mastercard gift card balances.
As an example, if you have five different Mastercard gift cards with a balance of $10 each, you can only use each one on its own. This means that you can only buy five separate items at up to $10 each and not one item for $50.
Amazon offers a workaround—the option to add multiple gift card balances to your gift card account. The total balance will only be redeemable on Amazon, but at least you will increase your spending power significantly.
Want More Reward Points? You Can Get Them With a Mode Earn Phone!
Source: Mode Mobile
Want to turn $600 into $1,200?
By getting a Mode Earn Phone, you can earn double the points for performing the same tasks on your phone—your total rewards could go over $1,200 a year.
The Mode Earn Phone is a high-spec device that comes with a pre-installed Mode Earn App.
Our latest model—the Mode Earn Phone MEP2—comes with the following features:
Mode Earn Phone MEP2 Features

Hardware

6.52'' HD screen

Dual SIM slots

Triple-lens camera—13MP + 2MP + 2MP

5MP selfie camera

3.5mm headphone jack

4,000-mAh battery with overvoltage protection

Memory

128GB storage

1.6Ghz chip

Octa-Core ARM Cortex

Extras

Gravity, light, proximity, gyroscopic, and compass sensors

Fingerprint and Face ID unlock

IEEE 802.11 b/g/n Wi-Fi hotspot and BT4.2 Bluetooth connectivity
How To Purchase a Mode Earn Phone
Getting your hands on your Mode Earn Phone is easy—you have two options to choose from:
Buying your phone

—Get the latest, fully-specced Mode Earn Phone for $109. The phone will be delivered to you and is yours to keep and use for earning rewards

Subscribing and paying a monthly fee

—Sign up for a free trial and, once it ends, pay a monthly subscription of $9.9, billed quarterly. If you choose this option, we'll even give you a free upgraded device every 18 months!
Mode Mobile is the easy way to earn supplemental cash hassle-free! Get a Mode Earn Phone and start earning today!
Featured image source: AKuptsova
Get Free Gift Cards In Minutes