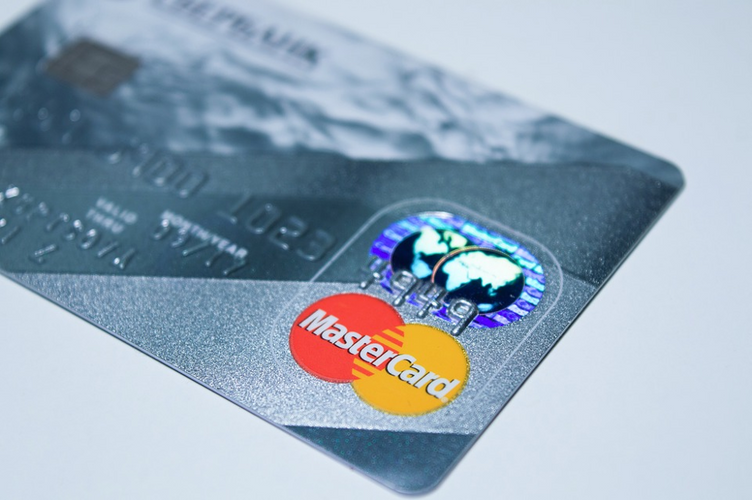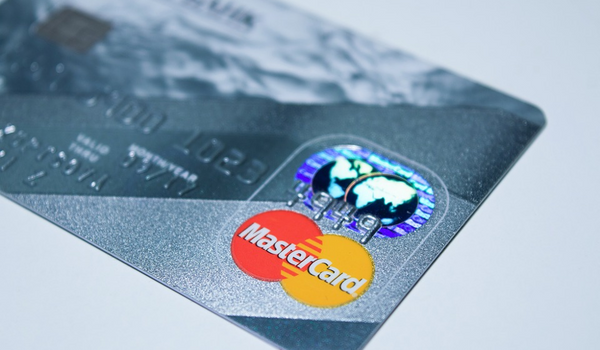 Prepaid Mastercard Fees—All You Need To Know
Prepaid Mastercard Fees
—What Do They Add Up To?
Prepaid Mastercards are a popular cash alternative among budget-savvy consumers, and for a good reason. There are several perks that come with using these cards, but the added costs could be a deal-breaker to some. So, how much is a prepaid Mastercard fee, and does it really take away from the overall benefits the card provides?
In this article, we'll give you an overview of the general expenses and talk in detail about the best prepaid Mastercards. You'll also find out how to get free prepaid and gift cards by using Mode Mobile's revolutionary reward-based system!
TODAY get a FREE stock and $15!💰
Get 1 FREE stock worth up to $225 + a $15 Mode MasterCard after you sign up for Robinhood and fund your account with at least $1!
What Fees Can You Expect With a Prepaid Card?
Holding and using a prepaid card almost always incurs additional costs. The type of fee depends on the card and the issuer, but you'll most likely have to cover some of the following:
Monthly fees

—Each month, a fixed amount is deducted from your balance, even if you don't use the card

Transaction fees

—Most in-store and online transactions contain a surcharge (

foreign transactions

included)

ATM withdrawal fees

—The so-called out-of-network ATMs (i.e., not connected with your bank) charge a fee every time you withdraw money

Cash reload fee

—When you add money to your card in retail locations, instead of a direct deposit, you'll have to cover the cash reload fee

Inactivity fee

—If you don't make any transactions for a certain period, the inactivity will trigger a fee (the duration of the inactivity period varies from card to card)

Card replacement fee

—Some providers charge a small fee to replace stolen, lost, or damaged cards

Customer service fee

—You may have to pay extra to contact customer service in certain companies
What Are the Common
Prepaid Mastercard Fees
?
Mastercard's website has a wide selection of prepaid cards that cover numerous services. The accompanying fees are different for each one.
While it's difficult to consider all potential expenses, taking the most popular prepaid Mastercards as a reference can set a solid framework. Some of the most widely used prepaid cards on the website are:
PayPal Prepaid Mastercard

H&R Block

Emerald Prepaid Mastercard

Brink's Money Prepaid Mastercard

Walmart MoneyCard
PayPal Prepaid Mastercard
With a PayPal Prepaid Mastercard, users shift the funds from their PayPal accounts according to their needs. The card is quite popular since it's easy to use and enables free cashback at retail checkouts. Keep in mind you'll have to deal with some recurring fees.
In the following table, you can find an overview of the additional costs of the card:
| | |
| --- | --- |
| Type of Fee | Description |
| Monthly fee | A planned fee of $4.95 per month—the first deduction occurs within a day after you activate the card |
| ATM fees | A fixed fee of $2.50 for every cash withdrawal (except on MoneyPass Network machines) |
You may also have to pay a fee when adding funds to your card, depending on the retail location.
H&R Block Emerald Prepaid Mastercard
The H&R Block Emerald card is mostly aimed at users who file their taxes with H&R Block since the card isn't available in other stores or websites. If you want to put your tax funds on a prepaid card for better access, this is a solid choice.
The Emerald Card is a prepaid Mastercard with a direct deposit, so you won't have to pay for cash reloads. You also don't have to worry about monthly fees or customer service fees.
Here are other expenditures you should keep in mind:
| | |
| --- | --- |
| Type of Fee | Value |
| Over-the-counter withdrawal at a financial institution | $35 |
| Out-of-network ATM withdrawal | $3 |
| ATM balance inquires | $1.50 |
| ATM decline | $1.50 |
| Cash reload | $4.95 |
| Inactivity fee | $4.95 a month |
Note that you may be charged an additional fee by the ATM operator.
Brink's Money Prepaid Mastercard
The Brink's Money Prepaid Mastercard comes with all the perks of having a bank debit card, minus the minimum balance. The card is issued by Netspend and has almost the same fees and benefits as the company's Visa Prepaid Card.
If you opt for this card, you'll have to pay the following charges:
| | |
| --- | --- |
| Type of Fee | Value |
| Monthly fee | $0 to $9.95 |
| Transaction fee | $0 to $ 1.50 |
| Over-the-counter cash withdrawal fee | $3 |
| ATM withdrawal fee | $2.50 |
| Card reload fee | $3.95 |
Walmart MoneyCard
There are two versions of the Walmart MoneyCard—Mastercard and Visa. That means you're not limited to shopping in Walmart but can use the card anywhere standard Visa or Mastercard debit cards are accepted.
Take a look at the associated fees in the table below:
Type of Fee

Value

Monthly fee

$5.94

Cash deposit

$3 at Walmart

$5.95 at other locations

ATM withdrawal 

$2.50

Overdraft fee (optional)

$15

ATM balance check

$0.50
Besides the ones provided in the table, Walmart MoneyCard also charges the following fees:
Paper checks

—$5.95

Card replacement

—$3

Card replacement (fast delivery)

—$15
Fill Your Pockets With the Help of the Mode Earn App
Source: Mode Mobile
With the Mode Earn App, you can earn free prepaid Mastercards by doing simple and enjoyable activities on your smartphone. Instead of pouring all your free time into completing the tasks, you'll be able to collect redeemable points easily by:
Locking your phone

Charging your device

Surfing the web

Reading the news

Checking the weather

Listening to music

Playing video games
You can convert the accumulated points into Mastercard or Visa prepaid gift cards and other incredible items, including gift cards from major vendors, digital currency, game cards for Fortnite and PUBG, stocks, and real cash (via PayPal). The app also gives you an opportunity to increase your earnings by installing partner apps, accepting gaming challenges, and referring friends.
Download the Mode Earn App and earn up to $600 per year without bending over backward! The app is available on Google Play for free and has already been installed by 30 million budget-conscious shoppers worldwide.
Are Prepaid Mastercards Worth It?
Source: Adeniji Abdullahi A
A prepaid card can help you:
Avoid overspending

—Because you can't spend more than you've previously loaded, prepaid cards can help you keep out of debt

Sidestep overdraft fees

—Banks have a policy of imposing steep penalties on clients who overdraw a checking account, but most prepaid cards are free from these fees

Rise above poor banking history

—Before being able to open a personal or business account, banks require you to provide a bank history report, which will reveal any previous accounts that have been mismanaged. When applying for a prepaid card, you don't have to go through these checks

Teach money management to kids

—You could load your kid's allowance to a prepaid card and teach them about money management
If you're looking to develop a good bank history or enhance your credit score, prepaid cards aren't the way to do it. If you prioritize budget-conscious spending, the benefits of using a prepaid card outweigh the accumulated fees.
How To Get a Prepaid Mastercard
You can get a prepaid Mastercard:
Online

—

To get your prepaid card online, visit the official

Mastercard

website and browse their catalog. Click on the card you like and follow the application instructions

In-store

—Most major retail chains (e.g.,

Walmart

, Target, and Costco), drugstores (e.g., CVS and Walgreens), and gas stations (e.g., Shell and 7-Eleven) sell prepaid cards

In banks

—You can get a prepaid Mastercard from credit unions and banks without having to open a personal account
You can also work your way to a free prepaid card. Check out the table below for further details:
| | |
| --- | --- |
| Method | Description |
| Participating in giveaways | You can enter Mastercard's sweepstakes and compete to get a free Mastercard eGift card and other prizes. Note that you have to be a legal resident within the 50 U.S. states. Customers below the age of majority in the particular state won't be allowed to participate |
| Installing a reward-based app | Some reward-based apps offer free prepaid cards as a prize for engagement. Typically, you're asked to take an online survey or watch a short video to win redeemable points. Once you gather enough points, you can claim various prizes, such as retail gift cards for in-store and online purchases. Each platform offers different rewards—all you need to do is find one that grants prepaid cards, such as Mode Mobile |
Get Free Prepaid Cards With Mode Mobile
Not all reward-based apps have the same earning potential. Users are typically limited to one or two tasks per day or week. You may also not be able to cash in your awards until you reach a payment threshold set by the company. If the minimum amount is hard to reach, it might get in the way of your earnings.
Unlike most companies, Mode Mobile doesn't limit the number of activities you can complete in exchange for points. Our reward-based system brings in a consistent cash flow since you aren't limited by high payment thresholds and task restrictions! With our two products—Mode Earn App and Mode Earn Phone—you can earn free prepaid Mastercards, gift cards you can redeem for various goods and services, and other amazing items. You won't have to put much effort into completing the activities since our system lets you collect points even by doing something as simple as locking your phone.
Mode Earn Phone—A Device That Pays You!
Mode Mobile's Mode Earn Phone allows users to make more money twice as fast, thanks to the preinstalled app and an earn-as-you-go widget. The software widget lets you engage in 16 different earning modes, such as:
Music Mode

News Mode

Charge Mode

Lock Screen Mode

Games Mode
When you combine the Android-powered device with the preinstalled Mode Earn App, you can increase your supplemental income with zero effort. Get the Mode Earn Phone, and you'll be able to earn up to $1,200 a year by spending only four hours a day on the device.
Source: Mode Mobile
This unique phone is much more than a money-making machine—it's a cutting-edge Android-powered device that'll make your life easier. The latest model—Mode Earn Phone MEP2—comes with a wide range of advanced features and an efficient Octa-core Cortex-A55 CPU for optimal performance. The powerful 4000 mAh battery will let you use the device to your heart's content and make the most of the incredible features.
Get your Mode Earn Phone and start bringing in money today! There are two ways to acquire the device:
A subscription of $9.99 per month (charged quarterly)

One-time payment of $109
In a few months of moderate use, you will be able to make enough money to cover both the data plan and the phone purchase cost, meaning the Mode Earn Phone will pay for itself!
Featured image: AKuputsova
Get Free Gift Cards In Minutes