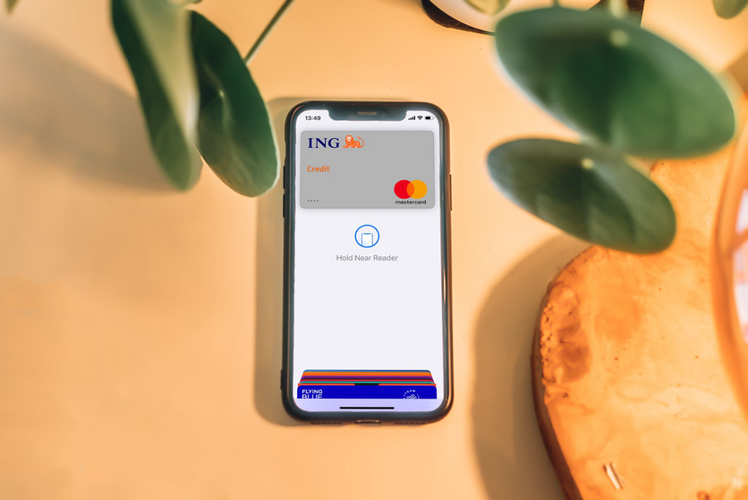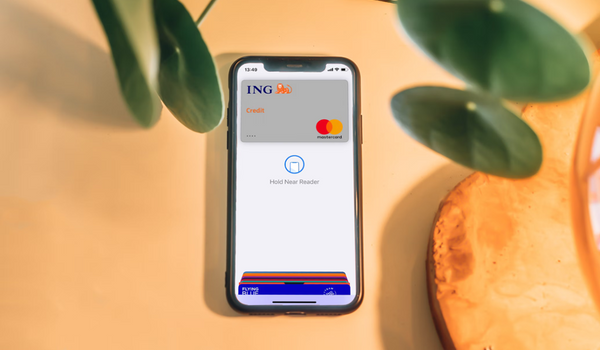 Everything You Wanted To Know About a Mastercard eGift Card
A One-Stop Guide to a
Mastercard eGift Card
—All Questions Answered!
Mastercard eGift cards are known by different names—digital, electronic, virtual, and even mobile gift cards—but many people have a hard time figuring out how they work. Is a Mastercard eGift card as widely accepted as its plastic counterpart, or does it come with usage limitations?
With online transactions and digital payments becoming the norm, virtual cards are considered a useful gift for everybody. In this guide, we have covered all common queries regarding Mastercard eGift cards, including:
Where to buy a Mastercard eGift card

How to

use the card online

and in stores

How to

send a Mastercard gift card via email
We will also show you a terrific method of earning free gift cards by using your phone for regular tasks, such as playing music and charging.
Earn an easy $4 TODAY!💸
Take full control of your subscriptions. Earn a $4 Mode MasterCard when you sign up and link your bank account to Rocket Money!

 
TODAY get a FREE stock and $15!💰
Get 1 FREE stock worth up to $225 + a $15 Mode MasterCard after you sign up for Robinhood and fund your account with at least $1!
Where Can You Purchase
Mastercard Electronic Gift Card
s?
You can purchase Mastercard eGift cards and similar electronic prepaid cards on various websites and apps, mainly:
Most Mastercard gift cards have a purchase fee between $3 and $6, depending on the denomination of the card, which is usually in the range of $10 to $500. There are no additional fees for these cards—the recipient is free to use the entire value of their card for purchases.
What To Expect When
Buying a Mastercard eGift Card
The process of buying a Mastercard eGift card is pretty straightforward. All you have to do is:
Go to the website or app that sells the card you want

Hit the

Purchase

or

Buy

button

Select a design template for the card and a suitable message—you can:

Pick among the default designs and prompted messages

Personalize the card

with a customized photo or a message

Choose the value of the gift card you want to purchase

Enter the recipient's details—name, email address, phone number, etc.

Set up a delivery date—most websites also offer a

Deliver Now

or similar option

Pay with your bank account or any traditional card during checkout
Once the purchase is complete, the virtual gift card will be delivered to the recipient's email address. Certain websites also offer the option to deliver the card via a text message containing a link to the card. If you choose the instant delivery option, it can still take between five minutes to one hour for the recipient to get the digital gift card due to the processing time.
Source: Brooke Cagle
Mode Mobile Gives You Bigger and Better Rewards
Both Mode Mobile products help you earn hundreds of dollars worth of reward points, which can be redeemed for gift cards and other prizes. Here's a glimpse of what we offer:
Gift cards from top retailers:

Prepaid cards

PayPal gift cards

 

(a cash equivalent of your reward points sent to your PayPal account)
Game cards and player items (for games like

 

Fortnite

, Free Fire, PUBG, etc.)

Crypto and stocks

Physical goods (like mini-drones and Bluetooth speakers)

Airtime

Shopping discounts

Cashback deals
Source: Wesney Tingey
Digital Mastercard Gift Card Email Delivery
Explained
The delivery email for a digital gift card contains all the information about the card that the user will need, including:
Virtual replica of the card displaying:

Card number

Expiry date (although certain Mastercard eGift cards have a no-expiry feature)

Instructions on how to register or

activate the card

Link to the cardholder agreement

Personalized message associated with the card

Customer care number of the issuer
If you're sending a Mastercard or Visa gift card to someone, make sure that they received or recognized the delivery email. The email can often be lost in junk folders, and certain users also tend to ignore it, assuming it's spam mail from scammers. Most Mastercard eGift card issuers have a strict policy against returns and refunds once the email is successfully delivered. You cannot get your money back even if:
The card is unused

Your card details or redemption codes are lost or stolen
How To Use a Virtual Mastercard Gift Card
Most virtual Mastercard gift cards can be redeemed both online and at brick-and-mortar stores, practically anywhere Mastercard debit cards are accepted. Certain issuers may restrict virtual gift cards for online use only. Such cards usually have a redemption code instead of a card number or a PIN.
Source: naipo.de
Refer to the table below to understand how to use your Mastercard eGift card online and in physical stores:
Where To Redeem

Procedure

Online

All you have to do is enter the card details from the delivery email during checkout. You can use your Mastercard eGift card on:

Brick-and-mortar stores

Most Mastercard electronic gift cards can be used in physical stores. To do so, follow the steps below:

Take a printout of your gift card from the delivery email

Buy the product you want and tell the cashier you want to pay with a Mastercard eGift card during checkout

Provide your card printout so that the cashier can scan its barcode or input the card details manually

Many users also use a mobile screenshot of the card instead of a printout of the delivery email. You should ensure the sensitive details of your digital card are kept safe to prevent misuse
Can You Add Money to a Mastercard eGift Card
?
Gift cards, whether digital or plastic, are not reloadable like other prepaid cards. You cannot reload your gift card balance with cash or balance from debit cards, although you can use it for multiple transactions across different platforms until you exhaust its full balance.
If you want a stored-value card whose balance you can recharge, you can always get a prepaid Mastercard.
A prepaid Mastercard can be reloaded with cash repeatedly and doesn't store that many sensitive user details like credit or debit cards do. That's why many people consider it a safer payment alternative to traditional cards, especially for online transactions. Mastercard also issues virtual prepaid cards that can be delivered and used on digital platforms.
Get Gift Cards and Virtual Prepaid Mastercards for Free!
For those who like shopping online, gift cards and prepaid cards are surely more valuable than cash. The issue is that buying them for yourself may seem a bit pointless. After all, there are purchase fees associated with such cards. The question is—what if there's a way to get these payment cards for free?
With Mode Mobile, there is! Our company brings you exciting new opportunities to earn gift cards, prepaid cards, and other awesome prizes by doing ordinary tasks on your phone, such as:
Streaming music or playing the radio

Shopping

Reading the news

Browsing the internet

Checking the weather

Playing games
Source: Tarun Dhiman
You, as the average consumer, spend your energy and resources on trying different products and services. In other words, you contribute to a brand's success—but where is your payback?
Mode Mobile gives you a way to earn money in your role as a consumer by offering you two products:
Mode Earn App

—Our Android-based

reward-based app

helps you earn $600 a year by engaging in ordinary phone-based activities

Mode Earn Phone

—Our device doubles your earnings to $1,200 a year for the same activities
The Mode Earn App Adds Value to Your Daily Tasks
You'll find many reward-based apps in the market, but they'll consume an awful lot of your time and hardly earn you a decent side income. The Mode Earn App is a total game-changer because it helps you gather substantial rewards and a steady income without much effort.
The moment you install our app, it will start allotting you reward points for tasks like playing music, trying a new game, and even charging your phone! We give you:
Guaranteed and consistent prizes (no luck-based rewards)

Dozens of reward-based activities to choose from

Booster deals, to earn more during particular periods

Super-high earning rate
The Mode Earn App can be downloaded for free on Google Play. There's no subscription fee—install the app, and you can start collecting points immediately. Our app's rating is enough to convince you—it has 4.4 stars on Google Play and has been installed over 30 million times worldwide!
Source: Google Play
Go Big—Double Your Earnings With the Mode Earn Phone
If you want to take your supplemental earning potential to the max, start using the Mode Earn Phone! Our Android-based smartphone has a pre-installed Mode Earn App and an earn-as-you-go widget with 16 different earning modes in total, including:
Music Mode

News Mode

Games Mode

Watch Mode

Charge Mode

Lock Screen Mode

Data Mode

Fitness Mode

Weather Mode
Besides helping you earn $1,200+ a year, the Mode Earn Phone also features premium specs! Check out what our latest device, the Mode Earn Phone MEP2, has to offer:
Device Features

Mode Earn Phone MEP2

Hardware

Face and fingerprint ID

Dual SIM

128 GB storage

4000 mAh battery (with USB type-C fast charging support)

Camera and body

5 MP selfie camera

Triple back camera (13 MP + 2 MP + 2 MP with AF)

6.52-inch HD screen

Processing power

4 GB RAM

Octa-core processor
The Mode Earn Phone works with all popular network carriers.
Our Killer Price Will Make Your Heart Flutter!
You have two options to get the Mode Earn Phone:
Buy the phone for a one-time steal price of $109

Pay a $9.99 subscription after a free trial (billed quarterly)
Use our earning modes regularly, and you can recover your investment in under three months. We also give our subscribers a new and upgraded Mode Earn Phone every 18 months. Buy or subscribe to our phone today and let your fortune take a turn for the better! Don't forget to refer our products to a friend to get some extra cash!
Featured image source: CardMapr
Get Free Gift Cards In Minutes