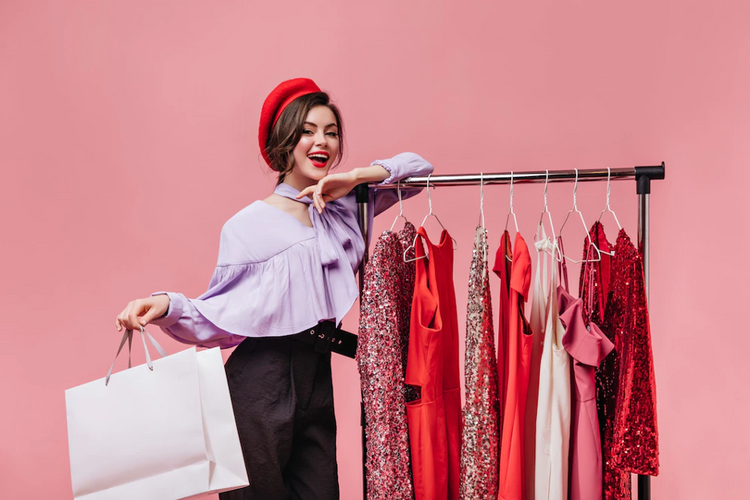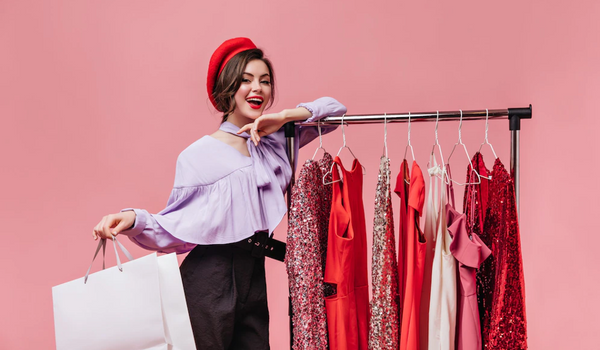 How To Get a Free Shein Gift Card—Risk-Free Methods
A Guide to Getting a
Free Shein Gift Card
Shein offers an impressive assortment of trendy garments for adults, teens, and kids, as well as various other items, including home goods and pet supplies. A free Shein gift card would be a dream come true for many budget-conscious shoppers with a taste for fashion. So, how does one obtain free gift cards for TikTok's favorite brand?
In this article, we'll explore the different methods of scoring promo codes, vouchers, and free gift cards from Shein and show you how to sniff out scammers. We'll also reveal how to get free gift cards from other major U.S. retailers safely and easily with Mode Mobile!
TODAY get a FREE stock and $15!💰
Get 1 FREE stock worth up to $225 + a $15 Mode MasterCard after you sign up for Robinhood and fund your account with at least $1!
How Does a Shein Gift Card Work?
Unlike most merchants, Shein doesn't issue physical gift cards. Instead, you get a gift card code via email, along with an ID number and PIN. You can then input the code at the online checkout.
Shein gift cards allow fashionistas on a budget to save up while shopping, which is why they're in demand. Depending on the value, you can end up with a surplus of $100 after buying a card. The prices and saving opportunities are different for each country, so you should double-check before you apply. In the United States, Shein gift cards are available at the following prices:
| | |
| --- | --- |
| Gift Card Value | Price |
| $200 | $190 |
| $300 | $285 |
| $400 | $380 |
| $500 | $475 |
| $1,500 | $1,350 |
You can redeem your gift card for any Shein item available in the online catalog. The purchase fee will be deducted from the gift card, and you can even combine payment methods like PayPal or a debit card if you don't have sufficient funds.
Where Can You Get a Free Shein Gift Card
?
You can try getting free Shein gift cards via:
Promo codes and giveaways

Get-Paid-To (GPT) websites

Reward-based apps
Promo Codes and Giveaways
If you want to get a Shein gift card at a discounted price, there are a few legitimate online sources. For example, Forbes often advertises the brand's special offers, coupons, and coupon codes on their website.
Another way to get promo codes is by following TikTok and Instagram influencers who signed partnership deals with Shein. The clothing company is a social media darling that engages in continuous collaborations with many popular content creators, like Drew Afualo and even celebrities like the Kardashian family.
Shein also organizes frequent giveaways and sweepstakes, so it might be a good idea to follow the brand on social media. To enter the sweepstake, you must be a legal resident of the United States (Rhode Island excluded) and above the age of 18. Employees of affiliated companies and Shein subsidiaries are also exempt from the competition.
You can keep tabs on the brand's official account or search the following hashtags #sheingift, #freesheingiftcard, #sheingiveaway, and #sheingiftcardgiveaway to find a giveaway.
Get-Paid-To (GPT) Websites
With GPT websites, you can make money online by completing short online tasks. In most cases, the platforms ask you to:
Answer online surveys

Download new mobile apps

Shop online in exchange for cashback

Watch videos and advertisements

Receive paid-to-read emails
Some GPT websites offer even more earning activities, such as surfing the web or playing short games, that you have to complete in exchange for points. Once you accumulate enough points, you can collect your reward. Typically, you're reimbursed with cash, but some platforms hand out other prizes, such as gift cards from major retailers, cryptocurrency, and gaming tokens. 
Note that Shein accepts Visa gift cards as a payment method, so you can hunt for those as well.
Reward-Based Apps
Gift card apps work in a similar way to GPT websites—they allow you to collect redeemable points by performing specific online activities, like taking surveys or watching ads. The only difference is that you download the app of your choice instead of visiting a website.
Most gift card apps impose restrictions on the number of daily or weekly activities you can complete. While the tasks are pretty straightforward, the repetitiveness can get to you. In addition, many reward platforms set high payment thresholds that can affect the consistency of your earnings.
With Mode Mobile, you get to choose how you make money! The company has created a reward system that lets users combine multiple earning tasks without weekly or daily limitations. Mode Mobile's reward app—the Mode Earn App—can help you earn free gift cards fast and with zero risk (it holds a 4.4-star rating on Google Play for a reason!). If you also opt for the company's custom device—the Mode Earn Phone—you'll see the results even faster!
Earn Free Gift Cards and More With Mode Mobile
Source: Mode Mobile
Mode Mobile offers you a chance to earn supplemental income at a steady rate by performing simple, routine tasks on your phone. Rather than restricting you to one or two reward-based activities, the company lets you choose the simplest way to earn money. Using the Mode Earn App and Mode Earn Phone, you can earn money by doing everyday activities, such as:
Locking your phone

Charging your device

Browsing the web

Reading the news

Checking the weather

Watching ads

Listening to music

Playing video games
You can choose from the diverse selection of redemption items—from crypto coins and stocks to physical items and cash. Among various redemption items, you can find gift cards from different merchants, such as:
Besides gift cards, you can get a wide range of amazing prizes with minimal effort. The rewards list continues to grow with each new partnership Mode Mobile makes, so make sure to check for updates regularly.
Unlock Cash Rewards With the Mode Earn App
The Mode Earn App is a reward-based platform that works to your advantage. By installing the app and completing super-easy tasks, you can make up to $600 per year in cash! The app will take note of your daily activities and automatically add an appropriate amount of points to your account.
Along with the standard tasks, the Mode Earn App provides additional earning opportunities. You'll get a notification for each timed deal or booster activity you can accomplish to get extra points.
Get the Mode Earn App from Google Play for free and start earning money fast! The app was downloaded by 30 million users and has managed to maintain a stellar 4.4-star rating with over 2.6 million reviews.
Get a Mode Earn Phone and Earn As You Go
Source: Mode Mobile
If you get the Mode Earn Phone, you can experience a twofold increase in your supplemental income annually. The Android-based device combined with the Mode Earn App lets you earn more than $1,200 per year. The app is already integrated into each model, so you won't have to download it. The device has an advanced user interface that lets you engage in 16 different earning modes:
Music Mode

Games Mode

Surf Mode

News Mode

Charge Mode

Data Mode

Lock Screen Mode

Fitness Mode

Watch Mode

Save Mode

Weather Mode

Task Mode

Cash Mode

Crypto Mode

Finance Mode
The Mode Earn Phone isn't merely an instrument for collecting points—it's a revolutionary device with cutting-edge features. The latest model has outstanding specifications that further enhance its performance:
The Mode Earn Phone comes with a 12-month warranty for the device and a separate 6-month warranty for the battery.
You can purchase or subscribe to a Mode Earn Phone, depending on your preference. The two options include:
One-time payment of $109

Free trial followed by a $9.99 subscription fee—billed quarterly
If you sign up for a subscription, you'll get an upgraded device every 18 months.
The Mode Earn Phone is worth the initial investment and more since you'll be able to cover the purchase cost and data plan within months. You won't even have to disrupt your everyday routine since only four hours of active use per day is enough to make serious cash.
Get the Mode Earn Phone today and start your financial winning streak!
Gift Card Generators—What They Are and Why You Should Avoid Them
When you google "how to get free Shein gift cards," the search result page brings up different free gift card generators. Most, if not all of these websites, are actually scams meant to gather your personal data for miscellaneous purposes.
How do these schemes work? Once you open an online generator, you get a link for "free Shein gift card codes." After you click on the link, you can select the gift card value you desire. To obtain the card, you'll need to perform a series of tasks.
The type of task can vary from website to website, but users are typically asked to:
Fill out a form with their personal information (e.g., a phone number or email address)

Take a survey

Subscribe to a paid service via SMS

Install third-party software

Share the site on social media
Scammers then collect any personal information you disclose while completing the tasks and sell it to a third party or use it for illegal purposes.
Shein advises customers not to get their gift cards from such sources since they can't guarantee buyers' safety.
How To Spot Scammers
Source: Freepik
To identify potential scammers and protect your data online, remember to examine the website thoroughly. Take a look at the table below for some safety tips:
| | |
| --- | --- |
| What To Do | Why Do It |
| Check the HTTPS connection | If the page doesn't have an HTTPS connection, it cannot encrypt your information or provide data security |
| Search for user experiences | Look for reviews left by other users to confirm whether the website's a scam |
| Contact the company | You can reach out to Shein to check if the gift card codes are indeed theirs via the Live Chat on their website or on Facebook |
Note that no legitimate reward-based platform will hand out free items without requiring some type of engagement. The best course of action is to steer clear of websites that offer such suspicious deals.
Feature image source: Freepik
Get Free Gift Cards In Minutes