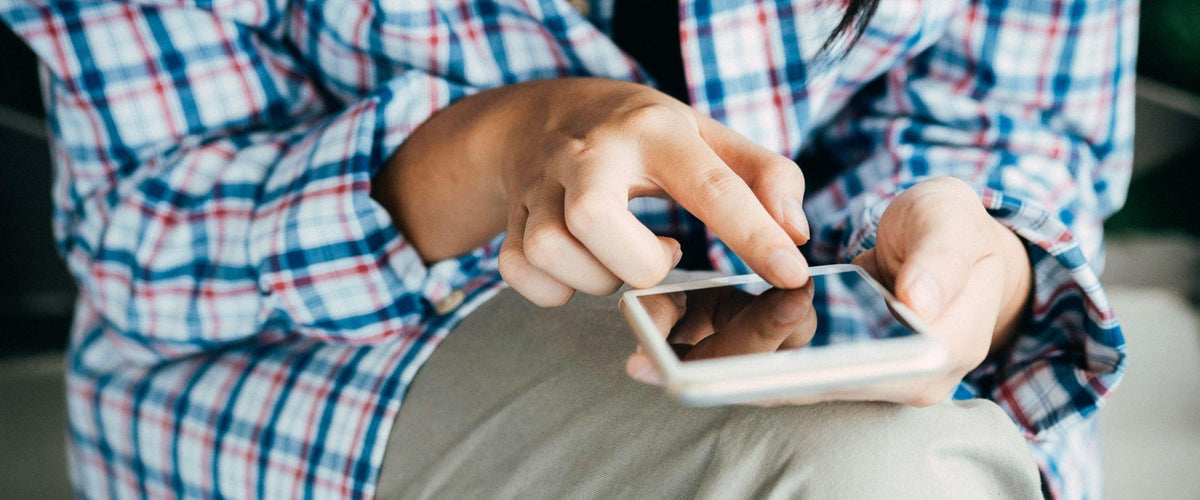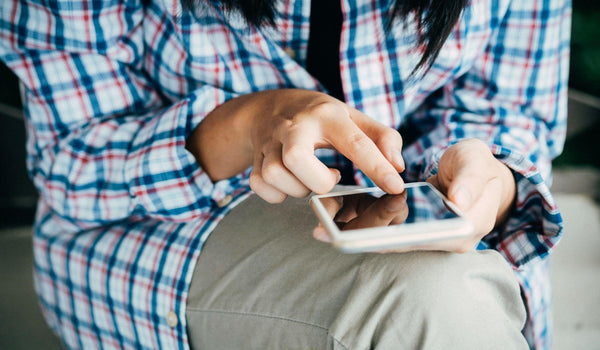 Discover How To Get Roblox Gift Cards for Free
How To Get Roblox Gift Cards for Free
Trying to get free stuff online can be tricky nowadays. The cyber-world is brimming with scams that exist exclusively to steal your sensitive information and jeopardize your online safety. You need help to navigate the treacherous internet waters and sidestep all the landmines. 
Fear not—we'll show you how to get Roblox gift cards for free in a safe and legitimate way.
This article will:
Give you a walkthrough of the best and safest Get-Paid-To (GPT) websites

Show you how you can get free gift cards with Mode Mobile

Let you in on all the trades and giveaways you can benefit from using Amazon
What Are Roblox Gift Cards?
All it takes to play Roblox is to set up an account. While the games are quite enjoyable even if you choose the free version, certain in-game features—special powers, weapons, avatar accessories—do require purchasing. That's where Roblox gift cards come in handy.
There are plastic and online Roblox gift cards, and they are a convenient way of loading up on virtual currency. You can use gift cards to get:
Roblox Credit

—the real money value you can use to buy Premium memberships and the in-game currency

Robux

—the virtual currency you can use to purchase items and avatar accessories
What makes Roblox gift cards extremely popular is that they offer you special monthly bonuses—virtual items you can get as soon as you redeem the gift card.
Source: Lucie Liz
Most Roblox players are very young, with 67% of users under the age of 16. What that means is that the majority of players can't afford Roblox gift cards without relying on their parents.
Whether you're a part of that young demographic with limited means or just want some cool virtual accessories without spending your money, then you've come to the right place.
We'll help you discover the best places where you can obtain free Roblox gift cards risk-free.
Choose Mode Mobile—The Easiest Way to a Free Gift Card
The internet has become a kind place for budget-conscious people who want to make the most of the reward-based cyber landscape. Mode Mobile's Mode Earn App is the best reward-based platform currently active on the market.
It enables you to earn supplemental income by performing daily activities on your smartphone, such as playing games and watching videos. Earning remains consistent with the Mode Earn App—unlike similar platforms, you don't have to spend ridiculous amounts of time and effort to earn rewards.
Our two complementary units—Mode Earn App and Mode Earn Phone—allow you to annually earn $1,200+ in money, gift cards, and other valuable rewards.
Mode Earn App—The App of the Future
The Mode Earn App is an easy-to-use, free app that enables you to earn points you can redeem for dozens of cool prizes by:
Playing games released by the top gaming studios

Listening to free music from over 100,000 radio stations

Locking and unlocking the phone

Charging your device

Checking the weather forecast

Reading the news
Source: Mode Mobile
Every minute you spend performing everyday activities on your phone earns you more points you can redeem for gift cards and other rewards.
We partnered up with some of the most popular and beloved gaming and other platforms to give you a chance to earn in-universe points and rewards. Below, you'll find a comprehensive list of games and consoles the Mode Earn App offers gift cards for:
PlayStation

Garena Free Fire

Mobile Legends

Eneba

PlayerUnknown's Battlegrounds

AMC games
The Mode Earn App is completely free to use, and there are no hidden fees. You can use it safely and comfortably. A testament to its safety is the fact that it's already gathered a loyal fanbase—more than 2.6 million reviews Android users have awarded the app 4.4/5 stars and given it positive reviews. The app has already been downloaded over 10 million times.
We value loyalty and are determined to give back to the community—that's why the Mode Earn App is the best reward-based app on the market. Download the Mode Earn App from the Google Play Store now to start collecting points and earning rewards instantly!
Get a Mode Earn Phone To Start Earning Supplemental Income
Mode Earn Phone is a high-quality, Android-based device that offers you even more opportunities to earn valuable prizes. The biggest advantage is that the Mode Earn Phone users collect twice as many points as the Mode Earn App users alone, allowing them to get rewards faster. The app comes preinstalled on the device, so you can start earning money immediately.
The phone's main feature is a widget that offers 16 different modes for collecting points, including:
Game mode

Watch mode

Music mode

Charge mode

Locked mode

News mode

Cash mode

Fitness mode

Task mode

Crypto mode

Share mode

Weather mode
Active users can earn $1,200+ a year, whereas even four hours of daily use is enough to cover the phone's purchase price and data plan cost within 2–3 months. It is compatible with nearly all major GSM carriers worldwide and comes with a 6-month battery warranty and a 12-month device warranty.
Source: Mode Mobile
Here's how you can get a hold of your Mode Earn Phone:
Choose a Free Trial option and pay a $9.99 monthly subscription
Buy now with a one-time $109 payment
The latest device—MEP2—has amazing features, including:
Face and fingerprint ID Unlock

6.52 inch HD screen

5MP selfie camera

Triple-lens camera—13MP + 2MP + 2MP

Android 11
We guarantee you a brand new device with all the latest features every twelve months.
Choose a smartphone that enables you to earn as you go and take charge of your financial situation—buy or subscribe to a Mode Earn Phone today!
How To Get Free Roblox Gift Cards Online
Before you embark on your pursuit of anything that's free of charge, make sure that you take some safety precautions. Activate your VPN, go incognito if need be, and above everything else, avoid dodgy websites! Not only can gift cards obtained from unreliable sources turn out to be invalid and unusable, but your digital security may also be compromised.
How can you tell reliable websites from untrustworthy ones? We'll give you a little rundown:
Avoid Roblox gift card code generators like the plague

—No one can hack Roblox to get free codes, making all free code generators complete scams designed solely to get your personal information

Do your research

—Visit Roblox-dedicated forums to find out which websites rank high with other users

Use common sense

—If a website sports typos galore, displays big, flashy buttons offering you a date with a Nubian prince, and generally looks like it was patched together in under fifteen minutes by a graphics design student, it might be a good idea to exit the tab

Listen to your antivirus

—If you get any messages from your antivirus alerting you to potentially malicious activity, the website's probably nothing but a scam

Don't give away your financial data

—Legitimate websites are always free to join and don't ask you for any financial information
Keep in mind that nobody will give you anything completely free of charge—you will have to earn your card, if not by investing hard cash, then by investing time and effort into task-completion.
Get a Free Roblox Gift Card Using GPT Websites
Get-Paid-To (GPT) websites are all the rage right now. These are the places where you can earn money or points you can redeem for whatever you want, including Roblox gift cards. You will usually be asked to complete simple tasks to gather points, such as:
Taking surveys

Watching videos

Taking offers

Clicking on ads

Playing games

Entering free contests
These websites offer various payout methods, such as PayPal, Skrill, and even gift cards for GameStop you can redeem for different gaming gift cards.
Each website has its own payout limit you should keep in mind. Some allow you to redeem points for completing tasks worth $5, while others require a bit more patience to get to the fixed $20 or $25 threshold.
You'll find some of the highest-rated GPT websites in the table below:
| | | | | |
| --- | --- | --- | --- | --- |
| Idle-Empire | Freecash | PrizeRebel | Swagbucks | Branded Surveys |
| YouGov | FeaturePoints | InboxDollars | appKarma | InstaGC |
| PointClub | Rewards1 | CashKarma | GrabPoints | Tellwut |
One of the biggest downsides to GPT sites is that it gets increasingly more difficult to keep earning points and money with time. You'd have to join at least two dozen websites and spend a significant amount of time answering endless polls to achieve tangible results.
Other Ways To Get Free Roblox Gift Cards
There are several other ways to earn gift cards for Roblox if you're willing to put in some time and effort, such as:
Through giveaways

With Amazon
How To Earn Gift Cards in Giveaways
Roblox has exploded in popularity so much that there are now YouTube channels, Discord forums, and professional Twitch streamers that offer their fans and followers free Robux or Roblox gift cards. All you have to do is follow your favorite streamers and wait for the giveaway announcement.
There are also Twitter giveaways—type #robuxgiveaway, and this social medium will point you in the right direction.
The problem with giveaways is that they are unreliable—no one can guarantee you'll get picked out of thousands or millions of fans.
How To Earn Gift Cards With Amazon
Amazon Trade-In lets you sell old stuff you no longer need—old CDs, DVDs, and books—which you can trade for Amazon gift cards.
Source: Soumil Kumar
To redeem your Amazon gift card for Roblox rewards, you will have to sign up for a free trial of Amazon Prime Gaming. The process is simple—all you have to do is sync your Twitch and Amazon accounts to get access to a number of games.
The issue with this method of getting gift cards is that it's not free forever. Once your Amazon Prime Gaming free trial is over, you will have to pay a monthly membership fee of $12.99 to continue using it.
More Guides That Will Help You Get Your Cash Back
Looking for more ways to get cashback? Check out the guides we have on gift cards from Amazon, Fortnite, Roblox, and others:
Featured image source: Porapak Apichodilok
Get Free Gift Cards In Minutes