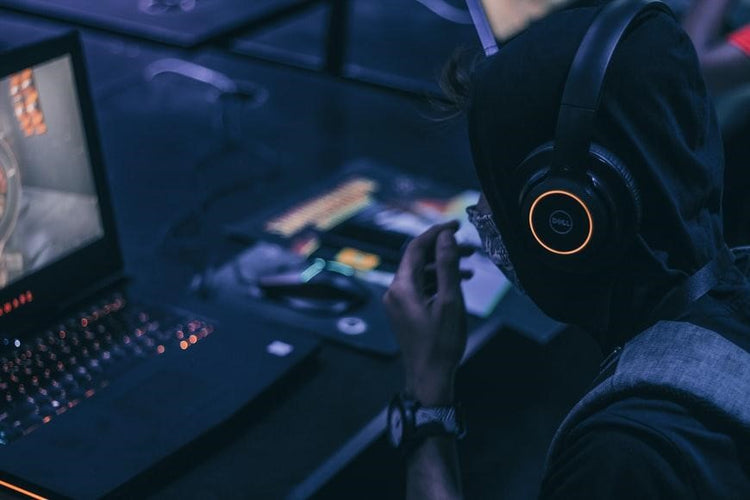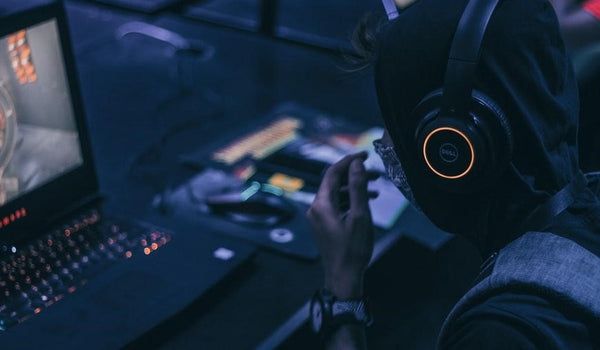 How To Use a Roblox Gift Card—A Comprehensive Guide
How To Use a Roblox Gift Card—Explained
While a seemingly effortless process, redeeming a gift card seems to be the biggest source of confusion in the Roblox community. Roblox players use different apps, devices, and gaming consoles that don't conform to official redemption rules, which creates a problem when they try to use the gift card.
If you're having trouble redeeming your Roblox gift card, you've come to the right place. This article will show you how to use a Roblox gift card and redeem it on several devices using different methods. You'll find out how to resolve the most common redemption problems and learn the best way to prevent them.
If you're looking for a chance to get gift cards for other games as well, including Fortnite, Mafia City, and a sundry of others, Mode Mobile's got you covered. We will show you how to get a variety of free gift cards and other rewards doing what you love—playing video games! Get the Mode Earn App from the Google Play store to start earning!
What Makes Roblox Gift Cards Popular?
Users of this platform love Roblox gift cards because they are redeemable for both Credit—the real-world value of a particular gift card, e.g., $10—and Robux—the virtual in-universe currency. The Credit can be used for buying one of the three Premium Roblox memberships that come with numerous perks, such as:
Free monthly Robux stipends

Premium-only virtual items

Avatar shop discounts

Premium-only levels and boosters

Option to trade items

10% more Robux for each Robux purchase
You can use Robux to buy cool in-game features and avatar accessories, such as outfits and animations.
Roblox gift cards come in fixed values of $10, $25, and $50, though many online stores and local retailers also sell custom amount cards that you can load for up to $200.
What's also great about Roblox gift cards is that each one you buy grants a free virtual item exclusive to a particular month.
Where To Buy a Roblox Gift Card
Roblox gift cards are available in both digital and physical forms. You can buy both types of Roblox gift cards on the official Roblox website, as well as at other retailers and on their online stores, including:
Best Buy

7-Eleven

Walmart

GameStop

Walgreens

Kroger

CVS Pharmacy

Target
Note that you should always try to buy digital Roblox cards from verified vendors. Gift cards purchased on unreliable websites may turn out to be invalid.
How To Redeem a Roblox Gift Card
There are several ways for you to redeem a gift card—it all depends on the platform and device you use for Roblox.
We'll show you how to use a Roblox gift card on:
Your phone

Xbox One
How To Redeem a Roblox Gift Card on
a
Phone
Redeeming a Roblox gift card on a smartphone is pretty straightforward, regardless of whether you're an iOS or Android user. Here's what you need to do:
Log in to your account on the

Roblox website

Visit the

Gift Card Redemption

page

Enter the gift card PIN code in the provided box

Click on

Redeem

to add Credit or Robux to your account

Select

Use Credit

if you want to use it immediately—optional step

Click on

Close

if you're done or want to redeem another gift card code
Possible issue—The redemption page sometimes doesn't register PIN codes containing the numbers 0 (zero) or 1 (one). If you encounter any problems, try swapping these digits for the uppercase letters O and I. This little trick should solve any potential issues.
How To Redeem a Roblox Gift Card on Xbox One
Roblox fans who play the game on Xbox One will be delighted to learn that Roblox gift cards are compatible with their favorite gaming platform and can be redeemed on it.
Follow these simple steps to redeem a Roblox gift card on your Xbox One:
Get your console and visit the

Xbox Games

store

Click on the

Use a Code

option

Enter your gift card PIN code
Your Roblox credit will immediately be added to your account.
Source: Kamil S
How To Redeem a Roblox Gift Card
During Purchase
If you're getting a Roblox gift card for yourself, you can redeem it when checking out from the Roblox shop. Many users prefer this option as the shop can be tempting—the catalog offers a variety of virtual items, such as emojis, collectibles, avatar animations, and dozens of different clothing, accessory, and body part options you can choose for your characters.
To redeem your Roblox gift card for a purchase, follow these steps:
Visit either the

Robux shop

or the

Roblox avatar shop

Select the item you want to buy

Select

Redeem Roblox card

from the payment type list

Click on

Continue

Enter the gift card PIN code

Click on

Redeem—this step will update the Roblox Credit balance on your account

Select

Submit Order
You will then see the confirmation page informing you of a successful purchase.
As mentioned above, beware if your Roblox card PIN code contains the numbers 0 or 1, regardless of where you redeem your card.
Earn Free Gift Cards by Playing Video Games
If you love video games, game-related gift cards, and in-game rewards, you will love Mode Mobile. The reward-based technology behind our two products—Mode Earn App and Mode Earn Phone—enables users to earn prizes by completing various fun activities, including playing games. We offer numerous redeemable rewards, ranging from gift cards to free products and even cash.
Source: Mode Mobile
Giant corporations use your purchases and subscriptions to turn a profit but give nothing in return. Mode Mobile believes you should get rewarded for testing and evaluating their services and products, and we do that by sharing a percentage of the profit with you!
With our complementary units, you can take control of your finances and start earning supplemental income now by doing what you already do every day!
Why You Need the Mode Earn App 
The Mode Earn App is a reward-based platform that gives people worldwide the opportunity to earn up to $600 per year in supplemental income. 
Our app doesn't take a lot of time or effort to install and is super easy to use—it allows you to collect rewards through activities you already perform on your phone every day, including:
Playing games

Listening to music

Surfing the internet

Watching videos

Completing surveys

Reading the news
An additional feature no other similar app offers is the chance to earn rewards for unlocking and charging your smartphone.
The app already has an astoundingly high rating on Google Play—4.4/5 stars awarded by more than 2.6 million satisfied users. It is completely free of charge and has already been downloaded 30M+ times.
Source: Mode Mobile
Install the Mode Earn App To Get Rewards
When you earn enough points through our app, you can redeem them for a bunch of valuable rewards. Mode Mobile has partnered up with top industry brands to give you access to useful products you're bound to enjoy.
We've come up with even more ways for you to earn points—by using the offers you can find in the Deals tab in the app. Deals are available for a limited time only, but if you take advantage of them, you'll discover new ways of earning profit.
If you are a gaming enthusiast, you will be delighted to hear that these special offers enable you to complete challenges, such as installing and playing new games and clearing levels.
The more points you gather, the more items you can redeem them for. Some of the most popular redemption items include in-game points and diamonds, gift cards, prepaid cards, and coupons.
The Mode Earn App is available to everyone. Join millions of smart people who refuse to be exploited by industry giants without receiving anything in return. Download the Mode Earn App from the Google Play Store and start collecting points for your free gift cards today!
Source: Mode Mobile
Collect Points Faster With a Mode Earn Phone
The Mode Earn Phone is the first smartphone that pays you, allowing you to earn supplemental income even in your sleep. It is an Android-based mobile device that comes with a data plan, and the Mode Earn App is already installed and ready for use.
The biggest advantage of using a Mode Earn Phone is that it gives even better results than the app alone. Every minute you spend playing games or listening to music earns you twice as many points as you would get performing the same activities on another device. Even casual users can earn back the money they spent on a Mode Earn Phone within three months by using the device for as little as four hours every day.
The phone is compatible with all major GSM carriers and boasts some excellent specs, including:
The Android 11 system

6.52-inch HD screen

Fully unlocked Dual SIM card

5MP selfie camera

64GB of internal and external storage

Octa-core ARM Cortex™

Triple-lens camera—13MP + 2MP + 2MP
Get a Mode Earn Phone and Earn As You Go
The Mode Earn Phone comes with an earn-as-you-go widget, allowing you to earn $1,200+ a year by doing fun and easy activities in 16 modes.
The following table gives an overview of our widget's lucrative modes and rewards they can get you:
16 Modes To Earn Points

Rewards

Games Mode

Task Mode

Music Mode

Weather Mode

Share Mode

Finance Mode

Data Mode

Crypto Mode

Charge Mode

News Mode

Surf Mode

Cash Mode

Lock Screen Mode

Watch Mode

Save Mode

Fitness Mode

Gift cards

In-game items and rewards

Cash

Cryptocurrency

Gadgets

Coupons
Mode Mobile offers two payment options for the phone:
Pay a $9.99 monthly subscription after a free trial

—billed quarterly

Make a one-time $109 payment
Mode Earn Phone is the perfect device for safety-conscious people—it grants you complete control over your data that you can both protect and monetize. Buy or subscribe to a Mode Earn Phone and start earning supplemental income today!
More Guides That Will Help You Get Your Cash Back
Looking for more ways to get cashback? Check out the guides we have on gift cards from Amazon, Fortnite, Roblox, and others:
Featured image source: Fredrick Tendong
Get Free Gift Cards In Minutes