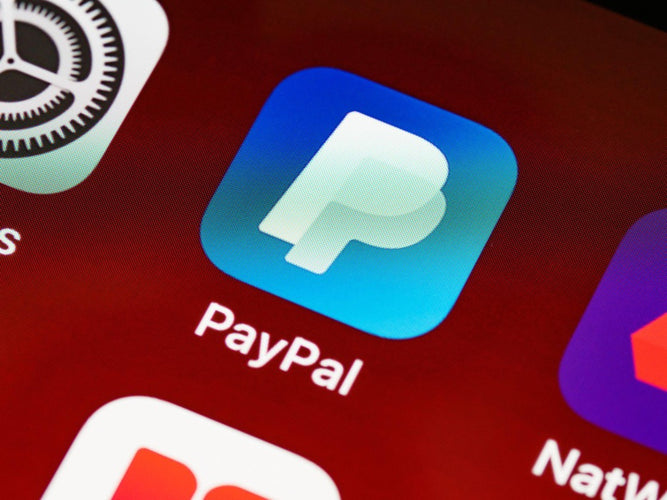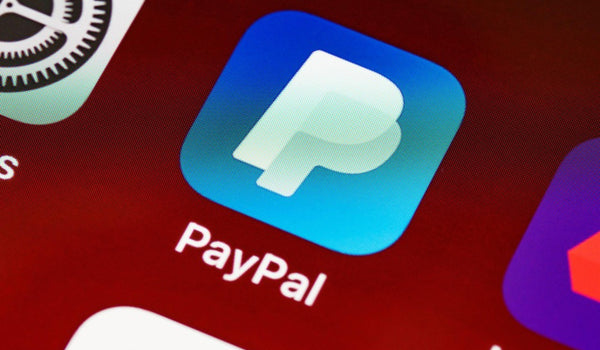 How To Convert an Amazon Gift Card to PayPal
Discover How To
Convert an Amazon Gift Card to PayPal
Amazon gift cards are one of the best presents you could receive—they are versatile, customizable, and exceptionally useful. With them, you can make purchases both on Amazon and its participating marketplaces. Many Amazon gift card owners wonder whether these gift cards can be used in some other ways as well, e.g., if they can be cashed out, converted to Visa, or transferred to PayPal.
In this comprehensive article, we will explain whether you can convert an Amazon gift card to PayPal and how.
You will also learn where to look for free Amazon gift cards and discover why Mode Mobile's products are the easiest and safest way to earn gift cards and earn supplemental income.
TODAY get a FREE stock and $15!💰
Get 1 FREE stock worth up to $225 + a $15 Mode MasterCard after you sign up for Robinhood and fund your account with at least $1!
How Do Amazon Gift Cards Work?
Amazon gift cards come with a preloaded amount of money you can use toward purchasing virtually anything on Amazon and its affiliated websites or in certain stores.
These gift cards don't require a purchase fee and are available in the denominations of $15, $25, $50, and $100, though you can keep reloading your card as many times as you want. Select retail stores also sell a variable denomination card you can load with any amount from $25 to $500.
Amazon gift cards can be bought in three formats:
eGift cards

Print At Home gift cards

Physical gift cards
Source: Christian Wiediger
Can You Transfer an Amazon Gift Card to PayPal
?
You can't transfer your Amazon gift card balance directly to PayPal, but there is a way for you to convert an Amazon gift card to PayPal. This can be done by adding the gift card to the PayPal Wallet and then making payments with it on Amazon.
Note that, to add an Amazon gift card as a payment method to your PayPal Wallet, you first have to redeem your gift card.
How To Redeem an Amazon Gift Card
Redeeming an Amazon gift card is easy and can be done both via the website and the Amazon app.
Follow these instructions to activate your Amazon gift card on the website:
Log in to your account

Hover over the

Account & Lists

section in the upper-right corner

Select

Gift Card Balance

from the drop-down menu

Click on

Redeem a Gift Card

Enter the claim code in the provided field

Hit the

Apply to Your Balance

button
You'll receive a message informing you that you've successfully applied the card's worth to your account. Once you get the message, you can use your gift card online.
To activate an Amazon gift card using the app, here's what you need to do:
Tap the three stacked lines in the bottom-right corner of the screen

Select

Account

Scroll to the

Payments

section

Click on

Manage Gift Card Balance

Hit

Redeem Another Gift Card

Manually enter the claim code or scan it

Click on

Apply To Your Balance
Once you redeem your gift card, the funds will be stored in the Your Account section and automatically applied to your next eligible order. Amazon gift cards do not have an expiration date, so you can always redeem them to your account and spend the balance on another purchase.
Source: Andrea Piacquadio
How To Convert
Amazon Gift Cards to PayPal
To transfer your Amazon gift card balance to PayPal, follow these steps:
Log in to your PayPal account

Click on

Wallet

Select

Link a Debit or Credit Card

—this step will load a new page

Click on

Link a Card Manually

Enter the required Amazon gift card details—type, expiry date, and card number

Follow the provided instructions to complete the process

Click on

Link Card
Source: freestocks
There is no possibility of adding Amazon funds to your bank account as most banks do not accept Amazon gift cards as a valid payment method.
You can convert your Amazon gift card to hard cash by selling them via third-party apps, resellers, and websites. We don't recommend this option since there is no way to guarantee these transactions will be carried out fairly and legally—the gift card conversion community is a hotbed of shady scams you should try to steer clear of.
Get Free Amazon Gift Cards With Mode Mobile
With Mode Mobile's products—Mode Earn App and Mode Earn Phone—you can earn free gift cards and other rewards safely and easily.
Here's why you should opt for Mode Mobile's products as the optimal methods of earning free gift cards:
We don't ask you to spend more time on your phone than you already do

We provide you with consistent results for the same effort

Rewards are guaranteed, not determined by luck

We grant you dozens of activities for earning money and rewards, instead of only one or two
Using either of our products, you can earn:
Cash

Gift and prepaid cards

Discounts

Virtual and physical goods

Airtime

Stocks

In-game points and diamonds

Cryptocurrency
Source: Mode Mobile
All you have to do is play games, listen to music, surf the web, or engage in any other daily habits you find enjoyable and already perform on your phone on the regular. We will reward you for your time and effort with redeemable points you can exchange for dozens of amazing prizes, including those nifty gift cards we all love.
Download the Mode Earn App To Earn Valuable Prizes
The Mode Earn App is the best reward-based app you'll ever install, and it has a loyal fan base that can confirm these claims. Our app has been downloaded over 30 million times and has an outstanding 4.4-star rating on Google Play! It's safe to use and completely free-of-charge. With our amazing app, you can earn up to $600 in reward points a year by doing the bare minimum, such as referring friends and unlocking and charging your phone!
Each minute you spend enjoying one of your daily habits earns you points that you can redeem for the following companies' gift and prepaid cards (among others):
PlayStation

Target

eBay

iTunes

Eneba

TJ Maxx

Starbucks

Sephora
The Mode Earn App offers you incredible deals to take part in. You can earn discounts and prizes for some of the biggest brands and financial institutions in the world by:
Installing partner apps

Watching customized video ads

Downloading and playing new games

Accepting game challenges, e.g., clearing levels
With our app of the future, you can take control of your supplemental income and leave the have-nots in the dust. Visit Google Play now to download the Mode Earn App and start earning supplemental income as soon as possible!
Mode Earn Phone—A High-Quality Device That Makes You Money
The Mode Earn App is a fantastic option on its own, but the Mode Earn Phone grants you even better results and a chance to earn more money faster. Our devices come with the Mode Earn App already installed, enabling you to collect twice as many points as the app alone!
Source: Mode Mobile
Our latest model—Mode Earn Phone MEP2—sports some excellent features:
| | |
| --- | --- |
| Features | Details |
| Rear camera | 13MP + 2MP + 2MP |
| Front camera | 5MP |
| Security | Face and fingerprint ID unlock |
| Network | Global phone, unlocked, 4G, LTE, Dual SIM |
| Platform | Android 11 |
| Storage + RAM | 128GB + 4GB (64GB SD in box) |
This revolutionary smartphone features an earn-as-you-go widget with over 16 modes, i.e., methods you can use to earn prizes, including:
Games Mode

Music Mode

Unlock Mode

Charge Mode

Cash Mode

Crypto Mode

Task Mode

Weather Mode
Using the Mode Earn Phone, you can earn over $1,200 in cash and valuable rewards annually—only four hours of daily use is enough to cover the phone's price within three months.
You can get a Mode Earn Phone in two ways:
Sign up for a free trial, then pay a monthly $9.99 subscription

—billed quarterly

Make a single $109 payment
If you opt for the subscription plan, you'll receive a brand new Mode Earn Phone with all the latest features after 18 months. Our smartphone comes with a 6-month battery and a 12-month device warranty.
There are no downsides to getting this incredible device—buy or subscribe to a Mode Earn Phone now to start earning supplemental income immediately!
Where To Get Amazon Gift Cards
Besides the official Amazon website, you can get Amazon gift cards from a variety of retailers, including:
Gap

7-Eleven

Best Buy

Dollar General

GameStop

JCPenney

Office Depot
Buying a gift card for yourself is not at all budget-friendly and not even nearly as appealing as receiving it. Luckily, there are ways to get an Amazon gift card for free.
Note that you should be on the lookout for numerous scams—fraudsters may try to target you via a call, text, email, or similar sources.
Here's what you should do to avoid getting scammed:
Remember that no legit transaction will specifically require using gift cards as a payment method

Do not use Amazon gift cards for payments outside of Amazon or its affiliated properties

Verify the identity of anyone asking you for gift card information

Do not give your Amazon gift card details to anyone you don't personally know and trust
Source: Wes Hicks
Fortunately, there are lots of legit and risk-free ways to score free gift cards online, such as:
Social media promotions and giveaways

Get-Paid-To and survey sites

Mode Mobile
The problem is that some of these methods come with certain disadvantages. Consult the following table to learn more about them:
| | | |
| --- | --- | --- |
| Method | Process | Drawbacks |
| Giveaways | Like, subscribe, and follow | The luck of the draw |
| Get-Paid-To sites | Complete surveys | Time-consuming |
| Free gift cards apps | Install the app | Inconsistent results |
| Mechanical Turk | Run errands for Amazon | Time-consuming |
If you want a bit more reliability and consistency, choose Mode Mobile—a company that provides secure, simple, and versatile ways to earn supplemental income and earn free gift cards!
Featured image source: Brett Jordan
Get Free Gift Cards In Minutes