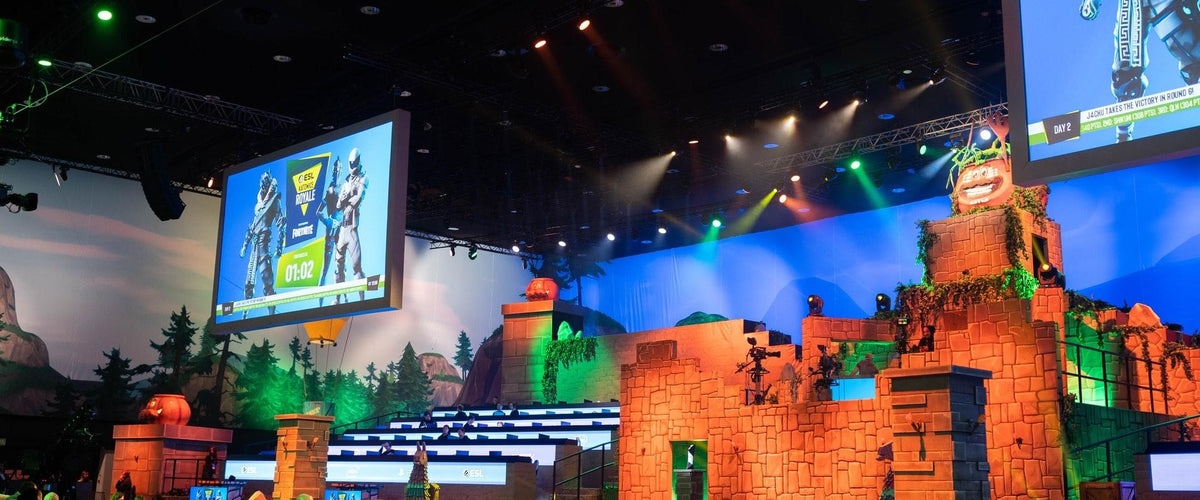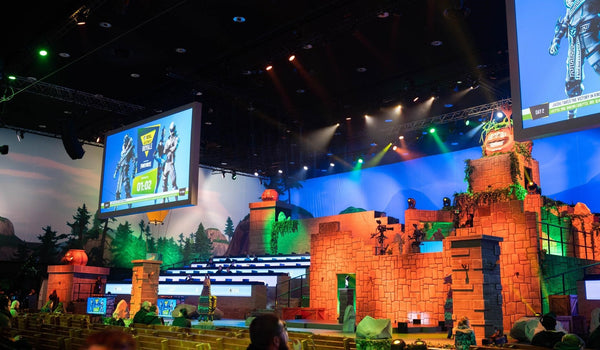 How To Get and Use Fortnite Gift Card Codes
How To Get Fortnite Gift Card Codes
Every avid Fortnite player is looking for ways to get hold of more V-Bucks. Getting all those in-game goodies and the latest pickaxes, skins, and emotes can cost a lot of money, but you may not have enough real-life cash to spare.
If that sounds familiar, you will be happy to learn that you can not only find free Fortnite gift card codes but also get Fortnite gift cards for free. 
This article will show you how to get free Fortnite gift card codes and how to use Mode Mobile products to earn Fortnite rewards while playing games and doing various everyday activities.
Why You Need
Free Fortnite Card Codes
Fortnite is free to play, but if you want to experience it in all its glory, you need to have enough V-Bucks—the digital currency used in the game—for cosmetic upgrades. You can use V-Bucks to purchase various items, including:
Skins

Emotes

Sprays

Dances

Tools

Back Blings
Aesthetics are what makes this game so appealing, and the ability to customize practically anything is the primary reason why the game has been so insanely popular and successful since the moment it was released. 
If you want to look snazzy and dashing and have all the cool moves, tools, and accessories like all other characters you see, you need to pay for them. 
Not everyone is happy or able to spend lots of money on a game. If you're struggling to get hold of more V-Bucks, one way to do it is with free gift card codes for Fortnite.
How To Get a

 
Fortnite Gift Card for Free
Source: Mode Mobile
Free codes are great, but to get that stink bomb you've been eyeing up for weeks now, you need V-Bucks. The great news is that there is a way to get the in-game currency completely free with Mode Mobile!
Mode Mobile is powered by the desire to bring money back to the consumer—the one who enables big brands and companies to thrive. We offer two products:
Mode Earn App—which comes preinstalled on the Mode Earn Phone—allows you to collect points by performing various everyday activities on your device. You can then redeem those points for different gift cards and other items—Fortnite V-Bucks cards being one of them.
Here are some of the activities that can earn you points you can later redeem for gift cards, cash, game rewards, and other good stuff:
Playing video games

Listening to music

Locking the phone

Charging the phone

Surfing the internet

Watching ads
We offer different custom deals as well and keep introducing new ones all the time.
How To Earn V-Bucks While Playing the Game
Source: Ella Don
While you are waiting for enough points to accumulate on your Mode Earn App, you can earn some V-Bucks by playing the game. Here is how:
Enter competitions

—In-game tournaments and third-party competitions can earn you some extra V-Bucks

Complete challenges and quests in the Save the World mode

—Save the World is a paid mode, but it allows you to make more V-Bucks through daily challenges and quests

Log in every day in the Save the World mode

—Logging in every day earns you V-Bucks in this mode

Complete a Free Pass or a Battle Pass in the Battle Royale mode

—You can earn V-Bucks every season. With a Free Pass, you get 300 V-Bucks just for playing. By completing the Battle Pass, which costs 950 V-Bucks, you get 1,500 V-Bucks in total 
The Perks of Using the Mode Earn App
Consumers all over the world can easily earn and get access to supplemental income by using our free Mode Earn App. 
If you install our free app, you will be able to:
Earn up to $600 per year in cash and rewards

Earn money or earn rewards by playing games

Make money by doing other simple activities on your device, such as watching videos, responding to surveys, or referring a friend

Get special deals and offers

Redeem the points you collect for

 

free gift cards, game rewards, or cash
Download the Mode Earn App from the Google Play Store and start earning some extra money now! Play some of the games from top gaming studios and collect points for gift cards you can use online quickly! 
Why Mode Earn Phone Is Even Better
Source: Mode Mobile
If you want to take your earn-on-the-go game to the next level, then Mode Earn Phone is for you! 
The principle that our app is based on applies to the phone as well—it allows you to make money while performing everyday activities in more than 16 different modes, such as:
Games Mode

Tasks Mode

Music Mode

Save Mode

Watch Mode

News Mode

Opinion Mode

Charge Mode

Locked Mode
The Mode Earn Phone allows you to get twice as many points per action as the app alone, so you can accumulate points faster and get to your free Fortnite V-Bucks card even sooner!
Subscribe to or buy a Mode Earn Phone today and get a cutting-edge, Android-based phone with a data plan at an affordable price. 
There are two payment options, so you can pick the one that suits you best:
Free Trial, then a $9.99 monthly subscription

—payments are made quarterly

One-time payment of $109
The best part is that this device will pay for itself before you know it! You can earn over $1,200 in supplemental income per year by using the Mode Earn Phone for only four hours a day.
Free Fortnite Gift Card Codes
—Are They Real?
Yes! Epic Games—the company that developed Fortnite—sometimes decides to surprise players by offering them free Fortnite gift codes for various items. You can find these free Fortnite codes on their website. 
You shouldn't confuse these gift codes with actual codes from Fortnite V-Bucks cards or other gift cards you can get as a present. It's important to note that Fortnite gift cards as such don't actually exist. If someone wants to surprise you, they can purchase:
Fortnite V-Bucks card

—possible to use on all platforms

Microsoft gift card or Xbox gift card

—used only on Xbox

PlayStation gift card

—used only on PlayStation

Nintendo eShop gift card

—used only on Nintendo Switch

Visa gift card

—possible to use on all platforms
Should You Use an Online
Fortnite Card Generator
?
If you attempt to find free gift card codes online, you may run into something called a Fortnite gift card code generator. Don't fall for this because it is a scam. The only free codes you can get online are those that the official website provides.
Source: Jack B
Free Fortnite Gift Codes
Currently Available
In the table below, you can find some of the codes you can use to claim free rewards that are currently available. The only issue with the codes is that they expire relatively quickly. 
| | |
| --- | --- |
| Code | What You Get |
| 8XJBG-EH8SU-KBXHF-ZSMH9 | I Sits |
| 5HE5C-B9PJ9-975DZ-RF5AK | Shaka Spray |
| MEMCE-AMLSF-7QYKS-ZAP22 | Eucalyptus |
| LU8XU-QJQYR-D2ZTM-P4B7C | Quokka |
| D5ZUX-S9W7R-VP835-4PQR6 | Handoff |
| LJK4U-8LBNV-87FUC-WVVDV | Tiger |
| WVYZ6-ZVQ9K-BHLBX-TTTG3 | Rose Spray |
| HNTRQ-WG7QJ-WDQ27-DWU7P | Noble de corazón Spray |
| E9DD5-CF3Y4-6KAAS-R8XJT | ¡Síganme los buenos! Spray |
| BZYYV-UHSFZ-9AWX4-BXBCA | Rebirth Harley Quinn Outfit |
| XQAUA-M2C3R-4M3VP-RVZG6 | Harley Quinn's Revenge Back Bling |
| 4590-4493-7113 | A code that earns you Battle Pass experience and five coins per elimination |
| 0374-5886-4735 | A way to get free V-Bucks |
| 2632-2472-0504 | A code to use in the items shop |
| 9411-0442-8984 | A free building map for practice |
| 1635-9009-6283 | Another free building map |
| 9223-3038-0908 | A Boxfight map |
How To Redeem
Free Gift Card Codes for Fortnite
To redeem your free Fortnite codes, follow these steps:
Go to the

Fortnite code redemption page

Log in to your account

Enter the free Fortnite code

Press the

Redeem

button

Click

Activate

to confirm
The process is similar to redeeming a V-Bucks gift card. When you provide the code, the item you get or the V-Bucks you purchased will appear when you launch the game. 
Where Can You Buy Fortnite V-Bucks Cards?
Source: Fausto Sandoval
Fortnite V-Bucks cards can be digital or plastic. You can get the plastic ones from various stores, including:
Target

BestBuy

Argos

Walmart

Curry's

Amazon
Digital V-Bucks cards are available at many online retailers, such as:
Eneba

Epic Games

Microsoft Store

PlayStation Store
V-Bucks cards come in four bulks, each worth a different amount of V-Bucks. Check out the options and their corresponding prices:
| | |
| --- | --- |
| V-Bucks Card | Cost |
| 1,000 V-Bucks | $7.99 |
| 2,800 V-Bucks | $19.99 |
| 5,000 V-Bucks | $31.99 |
| 13,500 V-Bucks | $79.99 |
Although you don't need this premium currency to play, the game is much more interesting if you have some V-Bucks to spend. Fortnite's virtual currency allows you to unlock premium content and enjoy the game to the fullest. 
How To Redeem a Fortnite V-Bucks Card
Before you can redeem your gift card, you have to connect your Epic Games account to the platform you use—Xbox, PlayStation, or Switch. There is no need to do this if you play on an Android device.
Here are the steps to follow:
Log in to your

Epic Games

account

Connect the platform with your account in the

Connections

tab

Go to the

Epic Games redemption page

and click

Get Started

Scratch the code on your V-Buck card, copy it in the provided field, and click

Next 

Choose the device you play on and hit

Next

Check the details on the redemption page and click

Confirm
Your V-Bucks are now in your account, and you can start purchasing new add-ons.
More Guides That Will Help You Get Your Cash Back
Looking for more ways to get cashback? Check out the guides we have on gift cards from Amazon, Fortnite, Roblox, and others:
Featured image source: Sean Do
Get Free Gift Cards In Minutes