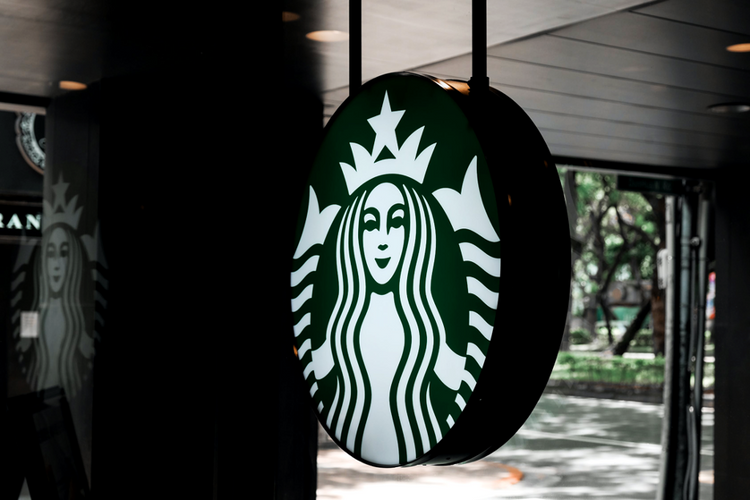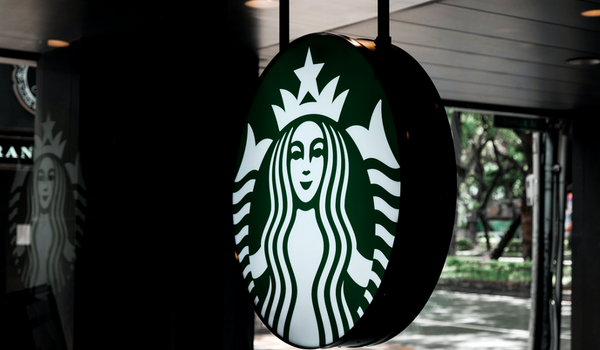 How To Redeem a Starbucks Gift Card [Working Methods]
Still Brewing? Learn the Essential Steps To
Redeem a Starbucks Gift Card
There are over 37,000 coffeehouses or stores in the U.S., but nothing compares to the glory of Starbucks. Every Starbucks coffee cup is a unique, de-stressing luxury, which makes the company's gift cards ever so desirable!
Unfortunately, many users are not sure how to redeem a Starbucks gift card, especially when they receive a digital one that can only be used online. In 2020 alone, more than $164.5 million on Starbucks gift cards was never redeemed—that's straight-up money wasted!
The good news is—using any Starbucks gift card isn't that hard if you follow the correct redemption steps! In this quick guide, you'll find every info you need about the procedure.
Do you fancy free Starbucks gift cards? Start using Mode Mobile's products—they help you earn various free gift cards, prepaid cards, and cash rewards for completing regular tasks on your smartphone.
Figuring Out a
Starbucks Gift Card
—How To
Redeem
It
Starbucks consistently tries to nurture a consumer-centric culture, and the company's gift card policy reflects that. Currently, you can use a Starbucks gift card (also called a Starbucks Card) to purchase any of the products or services offered by Starbucks stores—including airport and grocery outlets—located in:
The U.S.

Canada

Puerto Rico

Mexico

United Kingdom

Ireland

Australia
Redeeming a Starbucks gift card isn't quite straightforward, though. Earlier, you could go to a Starbucks store and use the card during checkout, but this may not be possible with all gift cards issued by the coffee giant these days.
Currently, most Starbucks gift cards—whether plastic, paper, or virtual—are for digital use only. You first have to register them to your account via the Starbucks app and then use them to pay for your orders online or at stores. The Starbucks app can be used for:
Placing customized pickup orders

Making contactless payments at stores

Collecting

Starbucks Rewards

points (under the loyalty program offered by the company)
You'll learn all about the app-enabled redemption process in the sections below.
Source: Engin Akyurt
The Mode Earn App Offers the 
Perfect Blend
 of Rewards
The Mode Earn App can be downloaded for free from Google Play. You don't have to pay any subscription fees, either. Once the app is installed on your Android device, it will keep track of your phone-based activities and automatically reward you points for every eligible earning task you complete.
You can earn up to $600 with the Mode Earn App, but there's no pressure on which activities you have to complete or how much time you have to spend on your phone. The app offers user-customized engagement—you can choose from dozens of simple, lucrative earning tasks, such as:
Streaming songs or listening to the radio

Playing games

Locking and unlocking your phone

Tracking fitness goals on your phone

Answering surveys

Watching short videos

Trying new apps
Your reward points for these tasks can be exchanged for gift cards from Starbucks, Walmart, Google Play, iTunes, Sephora, eBay, TJ Maxx, Amazon, Target, and many other top brands. That's not all—the reward-based app also offers you scores of other tempting redemption options. You can check out some in the table below:
Redemption Options

Rewards—Examples

Cash and versatile payment cards

Financial assets

Game-based rewards

Eneba gift cards

Free Fire diamonds

PUBG UC

Electronics and gadgets

Bluetooth speakers

Mini-drones

Headphones

Others

Airtime

Shopping discounts

Charity donations
The Mode Earn App has steady credentials on Google Play, which include:
A 4.4-star rating

Over 2.6 million positive user reviews

More than 30 million installs to date
Download the Mode Earn App and explore solid earning opportunities for yourself.
Source: Google Play
How To
Redeem a Starbucks Gift Card
via the Starbucks App
To redeem your Starbucks gift card, you need to load it to your customer account by using the Starbucks app. Here's how you do that:
Create an account or sign in to your existing one

Tap on

Cards

at the bottom of the screen (since the layout of the app keeps changing, keep in mind that the latest app versions may provide a dedicated

Gifts

tab instead of the

Cards

tab)

Click on

+Add Card

or

Got a Gift Card? Add It Here

, depending on the app version you have

Enter the following details (located at the back of a physical gift card or in the

delivery email of a virtual one

):

The gift card number

Check the box for

Make This My Primary Card

if you want to use the card as your default payment method—if not, leave the box unchecked

Hit

Add Card
Once you complete the steps, the gift card will appear in the Starbucks Cards section of the app. The loaded card's cover design in the app will look exactly like the design of the real card. You can then use the gift card to:
Pay for online orders

Make in-store purchases (by scanning the card's barcode)

Transfer

its balance to another Starbucks gift card
How To Use a Starbucks Gift Card
for
Online
Orders
Follow these steps to pay for an online pickup order with a Starbucks gift card:
Open the app and log in to your account

Tap on the

Order

tab at the bottom of the screen

Customize your order

Select a pickup location near you

Click on

Confirm Store

Tap on the

Payment

tab on the checkout screen

Choose the Starbucks gift card from the drop-down menu

Hit

Continue

Press

Checkout $XY.XY

(your order value) to confirm and place your order
If the gift card value is less than your order total, you can use a credit or debit card to cover the balance.
Source: Kaique Rocha
How To Scan a Starbucks Gift Card
To Make In-Store Purchases
Ordering on the Starbucks app may not be for everybody—many customers prefer getting their favorite coffee cup during their regular commute.
If you want to use a Starbucks gift card to pay for an in-store purchase, here's what you need to do at the payment terminal:
Open the Starbucks app on your phone when you're done ordering

Tap on one of the following (depending on the version of the app you're using):

The hovering green

Pay in Store

button

The

Scan

tab at the bottom of the screen

Click on

Scan & Pay

—you'll be able to side-scroll through all your existing payment cards, and each card will have a barcode displayed right under it

Present the barcode of your choice to the cashier—they'll scan it and complete the payment
Know that this method is valid for in-store purchases only—you cannot place a pickup order online and pay for it with a gift card at a store.
How To Transfer the Balance From One Starbucks Gift Card to Another
Many users find managing multiple gift cards on Starbucks confusing. If that's the case, you can transfer the balances from different gift cards onto one single card, which would be your primary Starbucks gift card. To do this, you have to:
Navigate to the

Gift Card

section of the app—where you get to view all gift cards loaded to your account in one place

Scroll down to the gift card (balance) that you want to transfer

Click on the

Details

option right below the card

Select

Transfer Balance

Tap on the target Starbucks gift card (the one that you'd want to pass on the balance to)

Hit

Transfer
Once you're done, the transferor gift card will show a balance of $0.00. You are free to delete the card by clicking on Details again and selecting Remove the Card.
How To Check the Balance on a Starbucks Gift Card
You can check the balance on your Starbucks gift card using various methods, as explained in the table below:
| | |
| --- | --- |
| Method | Details |
| Go to a Starbucks store | Drop by the nearest Starbucks store and present your gift card to the cashier. They will run your card number and code through the machine and tell you how much balance there is |
| Visit the Starbucks website | Go to the website's Gift Card page and click on Check Balance |
| Use the Starbucks app | Hit the Scan tab within the app to get a quick view of the balances of all your added Starbucks gift cards |
Your coffee adventures don't have to stop when you're running low on Starbucks gift card funds—you can always get a new gift card for free with Mode Mobile.
Mode Mobile's products enable you to gather hundreds of dollars worth of gift cards, prepaid cards, cash, and other rewards every year. All you have to do is use your smartphone for regular tasks, such as playing music, browsing the web, and charging your phone. You'll collect points for these tasks, which you'll later redeem for rewards of your choice.
Millions of people around the globe have been earning a regular side income by using the company's products—the Mode Earn App or the Mode Earn Phone. It's about time you do too.
Source: Gustavo Fring
Why the Mode Earn Phone Is Like Cream on Your Cappuccino
If you want to give your income a power boost, use a Mode Earn Phone. The Android-based smartphone earns you twice as much as the Mode Earn App. Users of the Mode Earn Phone collect 2x reward points for the same phone-related earning tasks—compared to app-only users. Get the phone, and you can earn over $1,200 a year.
The Mode Earn Phone has an in-built Mode Earn App and an earn-as-you-go widget with 16 earning modes:
Music Mode

Games Mode

Charge Mode

Lock Screen Mode

Share Mode

Weather Mode

Task Mode

Watch Mode

Save Mode

Fitness Mode

News Mode

Finance Mode

Crypto Mode

Surf Mode

Data Mode

Cash Mode
The earning modes on the widget are accessible 24/7 and make it easy for you to collect rewards with minimal effort.
Kashkick
Get cash back from Kashkick when you read emails, complete surveys, take quizzes, refer your friend, and subscribe to special promotions!
Mode Earn Phone—Specs and Cost
Besides the side income benefits, the Mode Earn Phone also brings you best-in-industry features, such as:
Security system with Fingerprint and face ID

128 GB storage (expandable)

Top-tier front and back cameras

Octa-core processor (enables lag-free switching between apps)

Compatibility with all major GSM carriers
Source: Mode Mobile
You can choose between two options to get a Mode Earn Phone:
Buy the device for $109

Subscribe to the phone—you start with a free trial and then pay a monthly subscription fee of $9.99 (billed quarterly)
Continuing subscribers of the Mode Earn Phone get a new, upgraded model of the device every 18 months.
Note that most users have earned back the investment in the device within three months of active use. You can also get extra earning opportunities by:
Taking advantage of limited income-boosting offers
Buy or subscribe to the Mode Earn Phone today and take your income game to the next level.
Featured image source: Henry & Co.
Get Free Gift Cards In Minutes