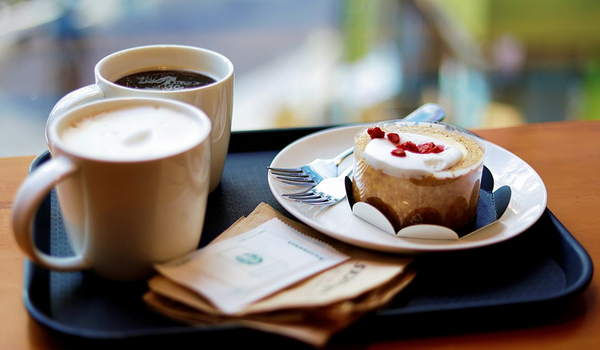 Where Is the Security Code on a Starbucks Gift Card?
Where Is the Security Code on a Starbucks Gift CardーExplained
There is nothing more frustrating than having a gift card burning a hole in your pocket and not knowing how to use it.
Starbucks gift cards are possibly the most maddening—when the coffee bug bites, nothing but the best will satisfy your craving.
Using a Starbucks gift card isn't that simple—your card will only become valid after you have registered it, for which you need to submit the security code.
Where is the security code on a Starbucks gift card, though? This guide has all the answers you need to get your coffee thirst slaked! We can also show you how to satisfy your coffee cravings for free using Mode Mobile's products!
Kashkick
Get cash back from Kashkick when you read emails, complete surveys, take quizzes, refer your friend, and subscribe to special promotions!
How Do Starbucks Gift Cards Work?
If you're the lucky owner of a Starbucks gift card, the first thing you need to know is how to use it to get your coffee fix.
Starbucks gift cards are available in physical or virtual form and can be loaded with values between $5 and $75, depending on where you buy them.
They can be bought at most retail outlets like:
As an alternative, you can buy virtual gift cards online from most gift card retailers, such as Amazon, or directly from Starbucks.
To use a Starbucks gift card, all you have to do is present it as you pay for your coffee. In case it is a virtual card, you will need to present the 16-digit card number that was sent to you via email.
Your card will be charged before any other payment methods—if you have enough cash on your Starbucks gift card to cover your purchase, any remaining balance will be saved for the next time you get the coffee urge. In case the balance on your card is insufficient, you may have to top up your payment with your regular debit or credit card.
Starbucks gift cards can be made more flexible, though, if you combine them with the Starbucks app on your phone.
To do this, you will need the security code or CSC.
Source: saraj
Where Is the CSC on a Starbucks Gift Card?
The CSC is printed on the back of physical Starbucks gift cards and is hidden by a layer of silver tape.
You will have to scratch off the tape to reveal the 8-digit CSC, after which you can:
Register your card and join Starbucks Rewards

Upload the card's balance via the Starbucks app on your phone

Check your card balance

Reload your card
Registering Your Card and Joining Starbucks Rewards
Starbucks Rewards gives you points each time you buy Starbucks products.
Once you have collected enough points, you can redeem them for free drinks at any Starbucks outlet.
To get a Starbucks account, you need to:
Download the app

Register with your personal details
You have the option of loading a regular debit or credit card as your default payment method for contactless payments, and you can even use a prepaid Mastercard or Visa card for this.
Once you have a Starbucks account, you will be able to add your gift card—whether virtual or physical—to it and pay directly through the app.
Uploading Your Gift Card
To add your Starbucks gift card to your account, you need to:
Log in to the Starbucks app on your phone

Go to the

Cards

screen

Look for and hit the

+ Add card

button

Type in your gift card's 16-digit card number and CSC

Hit

Add card
You will then return to the main card screen in the app, where you can decide what you want to do with your Starbucks gift card balance.
Checking Your Card Balance
If you prefer not to use the app to check your Starbucks gift card balance, you can also find out how much spending power you still have by:
Reloading Your Card
The easiest way to reload your Starbucks gift card is by registering it and adding funds via the Starbucks app.
To do this, you should:
Open the app

Go to the

Cards

screen

Choose the card you want to reload

Hit

Add money
You will be asked to provide payment details, and your gift card will be reloaded with the chosen amount in seconds.
By choosing the Auto reload option on the main card screen, you can also ensure that your gift card is topped up automatically before it runs out of funds.
Get a Free Coffee Fix With a Starbucks Gift Card From Mode Mobile
If the coffee cravings get too large to control, what you need is a constant influx of free Starbucks gift cards.
Introducing Mode Mobile, the company that rewards you for using your phone.
You have two ways to get rewards, namely by:
Downloading the 

Mode Earn App

Getting the 

Mode Earn Phone
Both products reward you with redeemable points for:
Shopping online

Surfing the net

Inviting friends

 to get the app or phone

Playing your favorite games

Trying out partner apps

Playing music or listening to the radio

Tracking your fitness levels

Filling out surveys

Watching short clips
Source: Mode Mobile
Once you have accumulated enough points, you can convert them into amazing rewards, like:
What To Do With Your Starbucks Gift Card Balance
Consult the following table to see what your options regarding the Starbucks gift card balance are:
Starbucks Gift Card Balance Options

Transfer the balance

You can transfer the balance from your gift card to your main card like so:

Hit

Transfer balance

Choose the source and destination cards

Press

Transfer

Keep the balance on your gift card

You can leave the balance on your Starbucks gift card and choose to pay with it instead of your primary card at any time

Set your gift card as your primary card

Setting your gift card as your primary card means that the balance on it will be used before any other when you pay at Starbucks via the app. This will continue until you've exhausted the funds on the gift card, at which point you can choose to:

Delete the card

Reload it using your debit or credit card

Add the gift card balance to an e-wallet

The Starbucks app gives you the option to add your gift card to a virtual wallet such as Apple Pay or Google Pay
There is no limit to the number of gift cards you can upload to the Starbucks app.
You can also perform most of these functions in-store at any participating Starbucks outlet.
Note that you will need to have your Starbucks gift card handy or present the email with your virtual card number and CSC at the checkout.
Loading your Starbucks gift card onto your account is the safest way of using it, though—by doing this, you can avoid the risk of:
Losing your physical card

Accidentally deleting the email with your virtual card details

Having your physical card stolen
Get the Mode Earn App and Start Rewarding Yourself
The Mode Earn App is available for free on Google Play and has earned a rating of 4.4 stars after over 30 million downloads and more than 2.6 million reviews.
Once installed on your phone, the Mode Earn App runs in the background and awards you points for your phone activity—even unlocking your phone or charging your battery brings you a step closer to earning rewards.
With no sign-up, no fees, and no lengthy registration process, Mode Earn App is the easiest way to earn rewards by performing everyday tasks on your phone.
The more you use your phone, the higher your rewards are, and performing the tasks listed above every day can soon have you enjoying your free Starbucks coffee.
With the current earning models, the Mode Earn App can get you rewards totaling up to $600 dollars a year.
Why wait? Download the Mode Earn App now and start earning today!
Source: Mode Mobile
Get a Doubleshot Espresso by Doubling the Points With a Mode Earn Phone
With the Mode Earn Phone, your points are doubled, meaning you could claim more than $1,200 a year in the form of various rewards—including Starbucks gift cards.
The latest Mode Earn Phone model—the Mode Earn Phone MEP2—comes preloaded with the Mode Earn App and an earn–as-you-go widget, giving you 16 different earning modes to take advantage of (e.g., Games Mode, Music Mode, Share Mode, etc.). It also features the following high-end specs:
Mode Earn Phone MEP2 Features

Memory

128GB storage

1.6Ghz chip

Octa-Core ARM Cortex

Hardware

6.52'' HD screen

Dual SIM slots

Triple-lens camera—13MP + 2MP + 2MP

5MP selfie camera

3.5mm headphone jack

4,000-mAh battery with overvoltage protection

Extras

Gravity, light, proximity, gyroscopic, and compass sensors

Fingerprint and Face ID unlock

IEEE 802.11 b/g/n Wi-Fi hotspot and BT4.2 Bluetooth connectivity
How Can You Get a Mode Earn Phone?
Getting your hands on a Mode Earn Phone is simple and straightforward, with two convenient options:
Buying the phone

—For a once-off payment of $109, you can buy the Mode Earn Phone. It will be delivered by mail and is yours to keep. In a couple of months, you should be able to earn enough rewards to offset the initial cost of the device

Subscribing and paying a monthly fee

—if you want to avoid upfront costs, you can

sign up for a free trial

with Mode Mobile. Once your Mode Earn Phone has been delivered and the free trial month ends, you'll pay $9.99 a month to keep your subscription active. For as long as you keep your subscription, you'll get the latest model update every 18 months
Start getting rewarded today by getting your Mode Earn Phone!
Feature image source: gwons
Get Free Gift Cards In Minutes