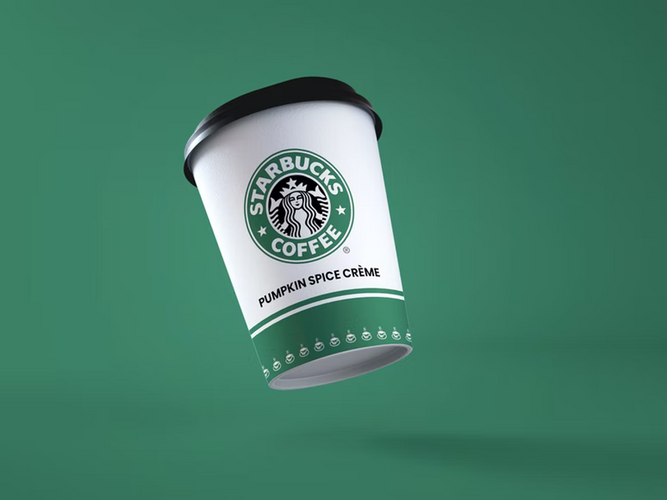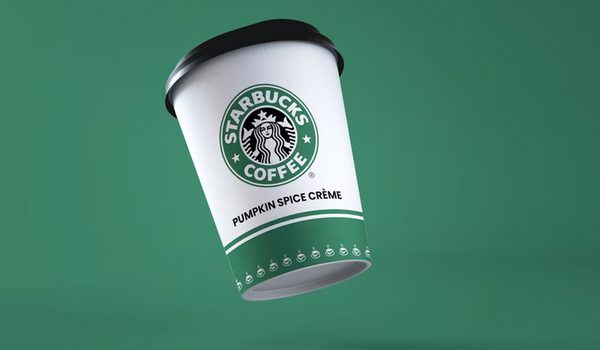 Learn How To Add Your Starbucks Gift Card to the App
How To Add Starbucks Gift Card to the App
—A Step-by-Step Guide
Starbucks gift cards are meant for the economic coffeeholic who is reluctant to spend $6 on a Venti Horchata Almondmilk Frappuccino. Besides funding your coffee-drinking habits, the card comes with a few other perks. In this article, we'll explain how to add your Starbucks gift card to the app to better manage your balance. We'll go over the general terms of use and show you where and how to redeem the card. Finally, you'll find out how to get free Starbucks gift cards by using Mode Mobile's revolutionary device and free reward-based platform!
Kashkick
Get cash back from Kashkick when you read emails, complete surveys, take quizzes, refer your friend, and subscribe to special promotions!
How Does the Starbucks Gift Card Work?
With a Starbucks gift card, you can make purchases in Starbucks locations that participate in the eGift program. The card can be redeemed for all goods and services available at the coffeehouse, including drinks, food, and merchandise.
For more information about the terms and conditions, check out the list of frequently asked questions in the table below:
FAQ

Answer

Can you reload Starbucks gift cards?

Yes, after you've maxed out your balance. You can reload the card:

Using your Starbucks account, you can also schedule automatic reloads. Starbucks will then deduct the predetermined amount on the date of your choosing

Where can you redeem a Starbucks gift card?

Almost every Starbucks store in North America and Puerto Rico participates in the eGift program. You can also redeem your card at grocery shops, airports, and bookstores. To check whether a particular location accepts Starbucks gift cards as a payment method, go to the locator page

Can anyone use a Starbucks gift card?

Kids under the age of 13 cannot purchase or redeem Starbucks gift cards. If you're between the ages of 13 and 18, you can use the card with parental supervision

Can you get cash from a Starbucks gift card?

You cannot redeem your card for cash unless state laws mandate it. To check if your state of residence enforces cashback policies, refer to the National Conference of State Legislatures (NCSL)
How To Add a Gift Card to Your Starbucks App
Once you add your eGift card to the Starbucks app, you'll be able to check the balance, access past transactions, make purchases, and manage your account. You can also link a preferred payment method and reload the card using the app. Starbucks accepts credit or debit cards, prepaid cards, and other electronic means of payment (e.g., PayPal).
Here's how to upload a Starbucks gift card to the app:
Open the Starbucks app

Click on the

Cards

tab at the bottom of the screen and then

Add Card

Enter the gift card number and the eight-digit Card Security Code (CSC)—you can find the 8-digit security code on the back of a printed card or in the email containing the digital card

Tap on

Add Card

to complete the process
Keep Calm and Drink More Coffee With Free Starbucks Gift Cards
Source: Mode Mobile
Mode Mobile gives coffee drinkers on a budget the opportunity to earn free Starbucks gift cards by casually using their phones. The company's reward-based system is comprised of incredibly simple (e.g., charging your phone) and enjoyable activities (e.g., listening to music). After you complete a particular task, you're granted an appropriate number of points you can later convert into free gift cards for Starbucks and other popular vendors nationwide.
Using the free reward-based platform—the Mode Earn App—and the custom-designed, next-gen device—the Mode Earn Phone—you can earn hundreds of dollars a year in supplemental income.
Do Starbucks Cards Need To Be Registered?
Yes, you need to register your card if you want to check your balance, schedule automatic reloads, and manage your account in general. You'll first have to join the Starbucks® Rewards program using the official website. When you apply, make sure to provide accurate information, i.e., valid billing address, legal name, and current email, as well as update the information regularly.
Registering your gift card will also unlock a few perks, including:
Participation in the Starbucks® Rewards program

— With each purchase, you earn points, i.e., Stars, that can later be converted into various prizes. Note that the offer only stands for coffee lovers from the U.S. and Canada

Protection against theft or fraud

—If you notice any unauthorized transactions, you'll be able to get a refund for the remaining balance. The policy also applies to stolen, lost, or damaged gift cards
If anything happens to your Starbucks gift card, you should notify the customer support team as soon as possible. You can reach them at 800-Starbuc (800-782-7282) or via the Starbucks app. Once you submit your report, your remaining balance will be frozen and later transferred to a replacement card (this only applies to registered cards).
How To Register Your Starbucks Card
Before you register your card, check your balance to see if you have the minimum amount required ($5). If not, reload the card using the app or at a Starbucks location.
To register your gift card, follow these steps:
Go to the

Starbucks Gift Cards page

Click

Add

to access the online form

Enter the card number and the Card Security Code (CSC)
You're free to register as many Starbucks gift cards as you like with your account, including seasonal and mini cards. Keep in mind that you can only hold one Starbucks account with the same information.
Source: June Andrei George
How To Check Your Card Balance
Once you register the card, you have regular access to the card's balance and can check it via:
Card page

—You'll need to enter the 16-digit card number and 8-digit Security Code

Reward page

—Sign in to your account and open the

Card Management

section to view the card balance information

Starbucks mobile app

—You can check the balance of each card linked to your Starbucks account in the

Scan

section
Can You Transfer Balance to Another Starbucks Gift Card?
Yes, you can split your balance between several Starbucks gift cards. You can do it in person by going to the nearest coffeehouse or online. To complete the transfer online, follow these steps:
Sign in to your Starbucks account

Open the

Account

section

Select

Card Management

and then click on

Manage

Click on the sender card and select

Details

, then

Transfer Balance

 

Choose the recipient card and click on

Transfer

Go back to

Details

and click on the

X

to delete the empty card

Confirm by clicking on

Remove
Another way to divide your funds is with the Starbucks Cards & Payment function in the Starbucks app. You can find it under the header at the top of your profile.
Where To Buy Starbucks Gift Cards
You can buy Starbucks gift cards from their website by doing the following:
Go to the

Gift Cards

page

Select a preferred design and theme (e.g., Thank You card, Mother's Day card, holiday card, etc.)

Choose a dollar value ($25 to $100), or enter a custom amount (min $5)

Enter the recipient's name and email address

Type in the sender's info (name and email) and attach a personal message if you like

Go to checkout to complete the purchase using your preferred payment method
The card will arrive via email delivery on the requested date (same-day delivery included). If you've bought the card as a gift, you'll receive an email confirmation when the recipient gets the card. They can print out the card or create a Starbucks account (if they don't have one already) and use it online.
Besides Starbucks, there are several other vendors who can issue the card, including:
Target

Walgreens

Amazon

Best Buy

Kroger
Score Free Gift Cards With the Mode Earn App
With the Mode Earn App, you can reel in up to $600 per year without feeling overwhelmed or overworked. This incredible earn-as-you-go platform allows you to collect redeemable points easily by going through your daily routine. You can bring in consistent earnings by merely:
Locking your phone

Reading the news

Checking the weather 

Playing video games 

Surfing the net

Tracking fitness goals
The app provides even more earning opportunities with various timed deals and booster tasks. You'll only get offers that are related to your overall activity on the platform, i.e., based on your personal taste.
You can get the app from Google Play without purchase fees, in-app charges, or subscriptions.
The platform is currently helping over 30 million users worldwide take charge of their finances and earn extra cash. The Mode Earn App has an outstanding rating of 4.4 stars, with more than 2.6 million reviews, which is a testimony to the reliability of the program.
The Redemption Items You Can Earn
In addition to free Starbucks cards, you can redeem your points for dozens of amazing items, including:
Gift cards

for

Walmart

,

Amazon

, Sephora, and other major retailers, redeemable on location or

online

Prepaid Mastercards

accepted in 25 million stores worldwide 

Gaming cards

and other in-game items for

Fortnite

, PUBG, and other popular games

Cryptocurrency and stocks
You'll get even more redemption options with each new partnership Mode Mobile makes. Install the Mode Earn App and start making money today!
Make More Money on the Side by Using the Mode Earn Phone
If you want to double your earning rate, get the Mode Earn Phone—a next-gen Android-powered device that complements the Mode Earn App. You can make more than $1,200 a year, which is twice as much as you would by installing the app on a different phone.
The Mode Earn Phone can do much more than complement the app and boost your income. The device is compatible with most GSM carriers, including T-Mobile and AT&T, and is equipped with advanced features:
Get the latest Mode Earn Phone MEP2 model by:
Making a one-time payment of $109

—You can earn back the investment in the phone within months with as little as four hours of daily use

Paying a monthly subscription of $9.99 (billed quarterly)

—If you continue the subscription, you will get the latest version of Mode Earn Phone every 18 months
Don't let this amazing earning opportunity pass you buy—buy or subscribe to a Mode Earn Phone today and start earning serious bucks in record time!
Feature image source: Usama Akram
Get Free Gift Cards In Minutes