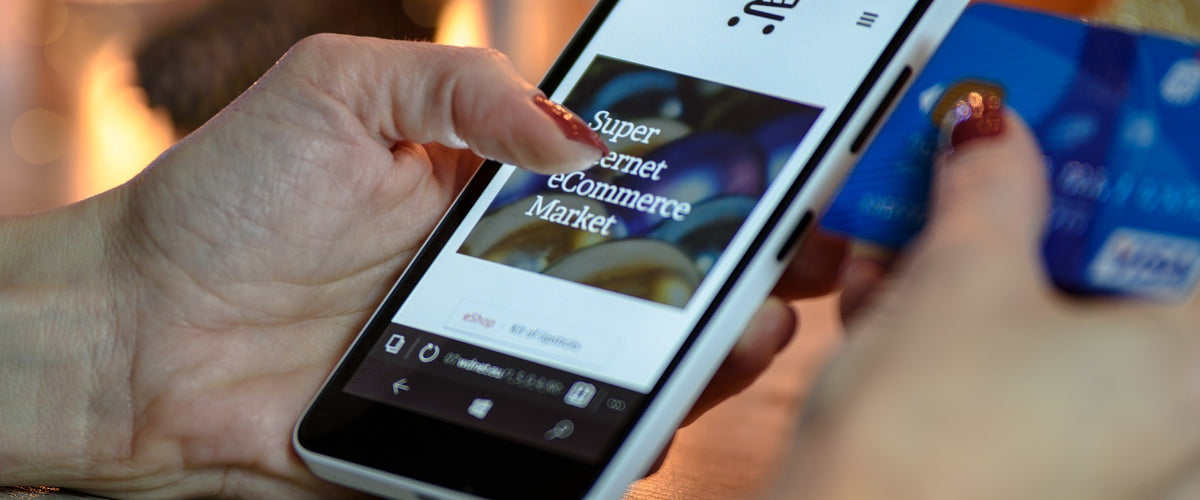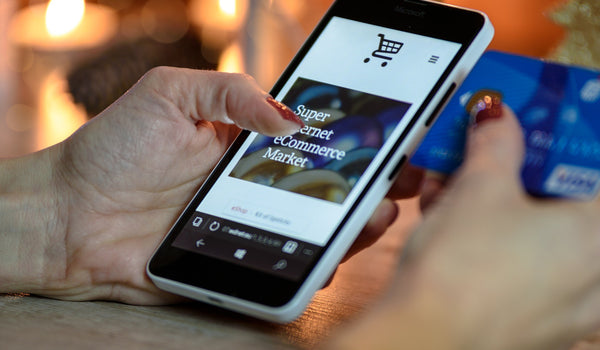 How To Pay on Amazon With a Gift Card—The Ultimate Guide
Using Your Gift Code—How To Pay on Amazon With a Gift Card
When Amazon came about, many experts were skeptical about it, thinking people would look at it as an unnecessary middleman between the consumer and the manufacturer. Today, Amazon is the world's largest online retailer, and the company branches out to dozens of other fields, making Jeff Bezos one of the wealthiest people on the planet.
The success of Amazon lies in its convenience—all you need to do is visit the website, and virtually every product in the world is one click away. Chances are you're no stranger to this and have spent many dollars there.
If you want to be budget-conscious while still making purchases, you can do so with an Amazon gift card. In this article, we'll show you how to pay on Amazon with a gift card and what types of cards there are.
We'll also explain how you can get a free gift card while performing everyday activities on your phone—with Mode Mobile.
Kashkick
Get cash back from Kashkick when you read emails, complete surveys, take quizzes, refer your friend, and subscribe to special promotions!
How To Pay on Amazon With a Gift Card
Source: Anna Shvetz
Amazon allows you to use a variety of payment methods on their website:
We'll focus on gift cards in this article. While most online retailers allow you to redeem a gift card during the purchase (you need to enter card information during checkout), Amazon works a bit differently.
To use a gift card online on Amazon, you need to redeem it beforehand. When you complete the redemption process, the funds will show up in your account's gift card balance. Then, you can place an order and choose whether you want to use your gift card funds, a credit card, or your regular account balance.
You can use two different methods to redeem your credit card:
Via desktop

Via mobile phone
How To Redeem an Amazon Gift Card via Desktop
You can redeem your gift card using either a PC or Mac by using your web browser. All you need to do is:
Go to the

Amazon website

and sign in

Choose the

Account

option right under

Hello

and select

Account

from the drop-down menu

 

Select the

Your Payments

option (you can skip the first three steps by using the

Redeem a Gift Card

link)

Choose

Amazon Gift Card

Click on

Redeem a Gift Card

and enter your gift card information

Press

Apply to Your Balance
How To Redeem Amazon Gift Card via Mobile Phone
If you want to use your mobile device to redeem your gift card, you can do so via the Amazon app, which is available on both Android and iOS devices. If this is your method of choice, you need to take the following steps:
Open the app 

Log in and tap on

Hello

Select the

Payments

option and then select

Your Payments

Tap on

Amazon Gift Card

Choose a

Redeem a Gift Card

option

Enter your gift card number and pin code

Tap on

Apply to Your Balance
Note that both redemption methods will require you to provide your gift card information. eGift cards will come with the necessary details provided in the email or text you receive.
If you have a physical gift card, you can find the information on the back of the card. Make sure not to mistake a gift card number (14-character alphanumeric code) with a gift card reference ID (16-digit numeric code).
Earn an easy $4 TODAY!💸
Take full control of your subscriptions. Earn a $4 Mode MasterCard when you sign up and link your bank account to Rocket Money!
How To Get an Amazon Gift Card for Free With Mode Mobile
Source: Mode Mobile
Gift cards are amazing if you want to buy an item you don't have the financial means for—but this is only true if you don't have to purchase the card yourself. Otherwise, it doesn't help you save money.
So how do you get a free Amazon gift card if it's not your birthday, and nobody buys one for you out of the blue? You can earn it with Mode Mobile!
Mode Mobile's Mode Earn App is an "earn as you go" platform that enables you to make supplemental income by doing what you already do—using your mobile phone!
Our app will measure your phone activity and reward you when you complete a specific task. Once you collect enough reward points, you can exchange them for a free Amazon gift card that you can use instantly.
Mode Mobile features one of the most popular free reward-based apps that covers a huge number of activities you can complete and get money for, including:
Mode Earn App—Make Your Phone Pay You!
To start earning money by using your phone, all you need to do is install the Mode Earn App. Once the app is up and running, you can earn $600 and more a year and exchange your earnings for an Amazon gift card.
Aside from that, you can turn your rewards into cryptocurrency, products, stocks, or straight cash. The app also allows you to get free gift cards for other platforms and games, such as Roblox and Fortnite.
The popularity of the Mode Earn App also lies in its credibility. It has over 30 million downloads all over the globe. Thanks to its high-quality build and the fact that it delivers on its promises, the app has a 4.4/5 star rating by over 2.6 million users!
You can download and install the free Mode Earn App from the Google Play Store.
Earn As Many Rewards As You Can—Get a Mode Earn Phone
Mode Mobile provides much more than an app. You can also buy a Mode Earn Phone that comes with the pre-installed Mode Earn App and has 16 different modes you can use to earn money. The value of the phone lies in the fact that it doubles the rewards, meaning that you can make $1,200+ in a year.
If you want to use the Mode Earn Phone, you can buy or subscribe to it by using one of these methods:
Free trial

—Includes only the shipping fee. Afterward, it comes with a monthly subscription fee of $9.99, billed quarterly

One-time payment of $109
Source: Mode Mobile
The Mode Earn Phone also comes with high-end specifications, so you can replace your old device with it entirely. The phone comes with a 12-month warranty and is supported by various GSM carriers all over the world.
How To Use Amazon Gift Card on Amazon Payments
After the redemption process is finished, you can start paying on Amazon with your gift card. Aside from buying items on the Amazon store, you can use the gift card for purchasing a variety of Amazon-owned products and services, as well as on platforms partnered with Amazon. For instance, you can apply the gift card to:
Many third-party retailers—such as Allurez, Bodybuilding.com, and Beach Camera—also accept Amazon gift cards as a payment method.
Paying With a Gift Card—Common Questions
Despite the variety of platforms accepting gift cards, there are still some restrictions in terms of use and questions that customers ask about payments. Here are the answers to the most common concerns:
Question

Answer

No

Can you use Amazon gift cards with Amazon Pay?

No

How to checkout with an Amazon gift card?

When you're at the checkout, Amazon will ask you about your payment method. Select gift card balance

How to use part of a gift card on Amazon?

If your gift card balance is below the value of the purchase order, you can still use it and pay for the rest of it with a credit card

Can you apply an Amazon gift card after purchase?

You can change the payment method on placed orders until they reach the "shipping soon" status. To do so, you need to:

Find the order in

Your Account

Tap on

Change Your Payment Method

(the link is active until the "shipping soon" status)

Select

Apply Your Gift Cards

Select the type of credit card you want to use if the gift card value is below the price of the order

Tap on

Save Changes

How to register an Amazon gift card?

You don't need to do so. Amazon gift cards are available for redemption from the moment they are issued
Types of Amazon Gift Cards
You can use different types of gift cards, and while they all function the same way (except for Amazon Reload), there are differences in how you receive them and where you can use them. 
The following gift card types are on offer:
More Guides That Will Help You Get Your Cash Back
Looking for more ways to get cashback? Check out the guides we have on gift cards from Amazon, Fortnite, Roblox, and others:
Featured image source: PhotoMIX-Company
Get Free Gift Cards In Minutes