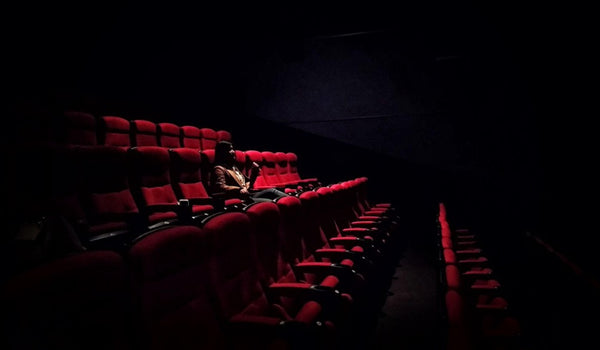 Where Can a Regal Gift Card Be Used? [Answered]
Where Can a Regal Gift Card Be Used and How?
Ever since Blockbuster invented them in 1994, gift cards have been growing in popularity among consumers throughout the world. Today, you'll be hard-pressed to name a business that doesn't issue them—from games (even free ones like Roblox and Fortnite) and retailers to hotels and coffee shops. Movie theaters are no different, Regal Cinema included.
If you've been vocal about your love for movies and viewing them in theaters, you've probably received a Regal gift card from a friend (or it's on its way). Where can a Regal gift card be used, though, and how can you redeem it? In this article, we'll explain how to use the gift card online and in theaters.
We'll also introduce Mode Mobile's products you can use to earn free gift cards quickly and securely.
Types of Regal Gift Cards
Regal Cinema offers several types of gift cards, based on how they're delivered and what you can use them for. Check out the following table to see what types of Regal gift cards there are:
Gift Card Type

How It Works

Value

Expiry Date

90-Day Unlimited Gift Card

Allows you to watch as many movies as you want using the same gift card. It's essentially a subscription pass you can use only through the Regal app

$75

90 days

12-Month Unlimited Gift Card

Works exactly the same as the 90-Day Unlimited Gift Card, but it lasts for a year and costs more

$300

12 months

Physical Regal gift card

A plastic card that gets shipped to your (or the recipient's) address. The buyer can choose how much money the card will store and use it to buy both admission tickets and concessions

$5–$100

None

Regal eGift card

Works the same way as a physical gift card, with the difference being that you receive it via email, and the delivery is instant. The website offers the option to buy multiple gift cards for a combined value of up to $500

$5–$100

None

Concession cards

You can use a concession gift card only to buy snacks at a Regal theater

$5–$100

None

Ultimate Movie Pack

This is a combination of two premiere movie tickets and one concession card with a value of $10. The retail value of this pack is $35.40

1 for $31

25 for $725

100 for $2,700

None
How To Earn Free Gift Cards Fast and Safely With Mode Mobile
Businesses can't make any profit or grow without consumers. Still, rich corporate guys end up with all the money in their pockets, and your budget only gets tighter and tighter. The goal of Mode Mobile is to ensure you get your deserved piece of the cake.
With Mode Mobile, you'll receive rewards for providing businesses with your time, attention, and answers. The company allows you to remain budget-conscious without giving up on your favorite items and hobbies that are more expensive than you can afford.
To take advantage of Mode Mobile's services, you need to download the Mode Earn App or get the Mode Earn Phone. With Mode Mobile, you'll be able to earn hundreds of dollars annually by using your phone. For instance, you'll accrue points by:
Installing partner apps

Charging the device

Locking the phone

Playing video games

Watching videos

Surfing the internet

Completing surveys

Listening to music

Reading the news

Checking the weather
Once you earn enough reward points, you'll be able to exchange them for:
Stocks

Cryptocurrency

Physical goods

Cash (through 

PayPal

)
Where Can a Regal Gift Card Be Used?
Regal gift cards are a viable payment option in all participating Regal Entertainment Group theaters. They can be applied towards buying admission tickets and concessions at a Regal theater.
You can use a Regal gift card by:
Note that not all Regal gift cards come with a PIN code. If yours doesn't have the code, you can use it only in a Regal theater directly—Fandango and MovieTickets.com require a PIN for the gift card to be used.
How To Redeem a Regal Gift Card Online
If you have a gift card with a PIN code, you can redeem it online and avoid waiting in line for a ticket outside of a theater. To redeem a Regal gift card online, you need to:
Open the app or website of your choice

Log in to your account

Select a movie you'd like to see

Proceed to checkout

Choose your gift card as a payment method

Enter the gift card number

Enter the PIN code

Confirm the purchase
Source: cuncon
How To Use a Regal Gift Card Online
—FAQ
Check out the following table to find answers to some of the most common questions about Regal gift cards:
Common Questions

Answers

Are Regal gift cards redeemable for cash?

No

Do Regal gift cards expire?

No, except for 90-Day and 12-Month Unlimited cards and certain promotional gift cards

Are there any service or dormancy fees?

No

How can you check your gift card balance?

If your gift card has a PIN code, you can use the Stored Value Solutions' website to check the balance by typing in your gift card number and the PIN code. If you don't have a PIN code, you need to bring it to a Regal theater

Are there any Regal theaters that don't accept gift cards?

No

Are there any restrictions to using a Regal gift card?

You can't use a gift card to buy Ultimate Movie Packs, premiere tickets, or other gift cards. The gift card is also not a valid payment method for:

Group sales

Special events

Private screenings
Where To Purchase Regal Cinema Gift Cards
Regal Cinema offers you a chance to buy a gift card (physical or digital) through their website or directly at a theater location. Aside from Regal, you can also buy the gift card from a variety of retailers, including:
Note that not all retailers offer Regal gift cards both online and in-store. If you want to buy a gift card in-store, check which retailers have them in stock.
Where To Get Regal Gift Cards
for Free
Going to a theater to see a movie is a great experience but can be costly. You need to buy a ticket and some snacks, all the while knowing that you can get by cheaper if you stay at home and stream the movie. If you could go to a movie theater for free, that would be a more attractive option.
Source: Mode Mobile
You can get free Regal gift cards online, but you'll need to earn them. Make sure to avoid scams, though—any website that offers free gift card codes is there to get you in on a phishing scam or make you install adware.
There are hundreds of legitimate survey websites and free gift card apps you can use to earn reward points and convert them into gift cards. For instance, you can earn a gift card on survey websites by completing questionnaires about a product, brand, or your shopping habits. The only downside is that surveys can take a lot of time and often don't pay well.
Free gift card apps work similarly to survey websites in that they offer rewards for completing tasks. The difference is that you can complete other activities besides filling out surveys to earn a gift card. When choosing an app, make sure you do your research and pick one that:
Is reputable and safe

Offers many rewards for simple tasks

Has a variety of reward-bringing activities

Provides either a gift card of your choice or redemption items such as cash, checks, and prepaid gift cards that you can use to purchase whatever you desire
TODAY get a FREE stock and $15!💰
Get 1 FREE stock worth up to $225 + a $15 Mode MasterCard after you sign up for Robinhood and fund your account with at least $1!
Kashkick
Get cash back from Kashkick when you read emails, complete surveys, take quizzes, refer your friend, and subscribe to special promotions!
How the Mode Earn App Turns Your Phone Into a Goldmine
When you install the Mode Earn App, it will run in the background and monitor your phone activity. Whenever you complete an eligible task, you'll receive reward points automatically. With the Mode Earn App, you'll be able to earn up to $600 a year in various rewards or cash to spend on chosen items in your favorite stores.
If you're worried about the credibility and security of a free gift card app, you can rest assured the Mode Earn App is one of the safest apps out there. The app has over 30 million downloads from all over the world. On Google Play, it has a 4.4-star rating, with over 2.6 million users leaving a review.
Source: Google Play
Download the Mode Earn App for free and monetize your everyday phone use to start buying items, tickets, and video games without spending a dime.
Make Twice As Much With the Mode Earn Phone
The Mode Earn Phone is the first-ever Android device built to make money. The phone has the pre-installed Mode Earn App and the earn-as-you-go widget and doubles your points for the same activities. The widget has 16 different money-making modes you can take advantage of:
Games Mode

Lock Screen Mode

Share Mode

Surf Mode

Data Mode

Music Mode

Cash Mode

Watch Mode

Crypto Mode

Task Mode

Weather Mode

News Mode

Finance Mode

Save Mode

Fitness Mode

Charge Mode
Thanks to these modes and the app, you'll be able to turn your phone use into a profitable hobby that allows you to earn over $1,200 a year in supplemental income.
For instance, if you use the phone four hours a day, you'll need only a couple of months before you can pay off the phone and cover basic data plans through your phone activity.
The device also comes with hardware that can go toe-to-toe with all high-tech Android phones. This means that you'll be able to use the Mode Earn Phone for all your needs (taking photos, making phone calls, using messaging apps, and so on) and ditch your old phone entirely.
The phone gets an update every 18 months, with Mode Mobile releasing an upgraded version to not lag behind other phone manufacturers. The latest model, Mode Earn Phone MEP2, has the following characteristics:
Source: Mode Mobile
How To Get the Mode Earn Phone
You can buy or subscribe to the Mode Earn Phone by:
Making a one-time payment of $109

Starting a free trial followed by a $9.99 monthly subscription fee (billed quarterly)
If you subscribe to the phone and remain a loyal user, Mode Mobile will upgrade you to a new model when it comes out.
Get the Mode Earn Phone and start making serious money by doing something you already do every day—using your phone.
Featured image source: Karen Zhao
Get Free Gift Cards In Minutes