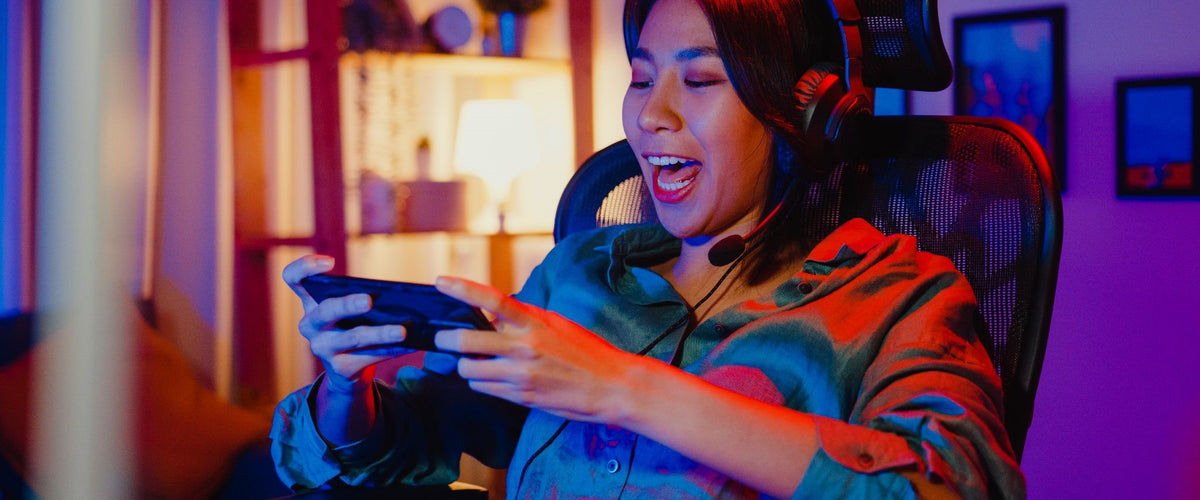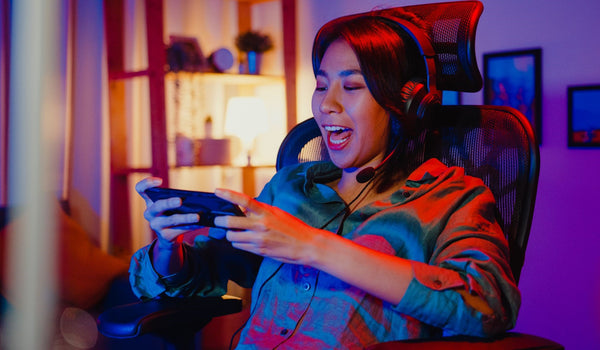 Can You Use a Roblox Gift Card on Two Accounts?
Can You Use a Roblox Gift Card on Two Accounts
?
Roblox is an amazing gaming platform because it allows users to enjoy millions of games for free, but you still need to pay if you want to treat yourself to premium in-game items and abilities. 
Having a Roblox gift card can solve the matter, but if you have more than one account, you may accidentally redeem it on the wrong one. The question that arises is—can you use a Roblox gift card on two accounts? If not, is there a chance of transferring unused Robux from one account to another, and how can you do it? 
We'll help you by offering a precise and detailed explanation of potential issues and possible solutions. This article will also teach you how to earn brand new gift cards for this and many other world-famous games with zero hassle—with Mode Mobile.
What Are Roblox Gift Cards, and Where Can You Find Them?
Roblox gift cards are a perfect present for anyone who's into this gaming platform that offers access to over 40 million games spanning different genres and personal interests. The gift cards enable players to take their gaming to the next level with a sundry of virtual items they can buy.
Source: Mode Mobile
Roblox reward cards come in fixed increments of $10, $25, and $50, but both the official website and certain retailers offer cards with custom amounts of up to $200. Each card is worth a certain amount of Robux—virtual in-game currency you can use towards buying special virtual items.
Regardless of the card value, all Roblox gift cards come with a free bonus—an exclusive virtual item that changes every month. These exclusive goodies range from special powers, abilities, and avatar accessories to fun decorations, such as holiday-themed hats.
You can find the reward cards for this game on Amazon and at various local retailers, including:
Walgreens

Walmart

Target

Kroger

CVS Pharmacy

Best Buy

7-Eleven

Dollar General

Safeway

Albertsons

GameStop
How To Redeem a Roblox Gift Card
Redemption rules for Roblox gift cards vary from device to device, creating a lot of confusion in the gaming community. The procedure is the same for PCs and cell phones, while the one for Xbox is slightly different. Refer to the table below to see the instructions for redeeming the card via all supported devices:
Device

Steps to Follow

Desktop/Laptop/Smartphone

Log in

to your Roblox account

Visit the

Gift Card Redemption

page

Enter the PIN code from your gift card

Click on

Redeem

Xbox

Visit the

Xbox Games

store

Choose the

Use a Code

option

Type in the gift card PIN code

Select

Redeem
Note that redeeming a Roblox gift card on computers and smartphones is possible only via a web browser, not during the game.
If you run into any problems during redemption, it may be because your gift card PIN code contains the numbers 0 or 1. Try swapping 0 for the uppercase letter O and 1 for the uppercase letter I—the issue should be resolved once you do it.
Once you add the gift card to your account, the funds on your Roblox balance can turn into:
Robux

—the virtual currency you can exchange for in-universe powers and accessories

Roblox Credit

—the USD value of the card you can use to purchase a premium subscription membership or more Robux
Can You Use a Roblox Gift Card on Two Separate Roblox Accounts
?
Regardless of how many Roblox accounts you may have, you can redeem a single gift card on only one of them, and the entire sum goes into that account's balance. The cards can't be split between different accounts, but the platform allows you to combine multiple gift cards—each redemption will make the sum in your balance go up.
Source: Fredrick Tendong
Get Shiny New Roblox Gift Cards for Free
Gift cards have always been a lifeline for gamers, especially younger ones who don't earn a living yet and subsist on a monthly allowance instead. There are legit ways for you to get free Roblox gift cards, most notably in the form of numerous Get-Paid-To (GPT) websites and free gift card apps. The problem is that they come with their fair share of limitations, including:
Offering only one method of earning

Requiring a sign-up fee

Being time-consuming

Not being profitable in the long run, unless you treat them as a full-time job
Source: Mode Mobile
Fraudsters often present scams as legitimate websites and make it difficult for you to tell the difference. For a chance to earn free gift cards for various games in a safe and legitimate way, look no further than Mode Mobile—a company that has already transformed millions of people's lives with the earn-as-you-go functionality of its products!
Mode Mobile knows how invaluable gift cards are to players who want the full gaming experience but can't afford to invest hundreds of dollars in all the in-universe upgrades and cosmetic touches. We enable users to earn points for playing games, listening to music, and performing other daily activities they already use their phones for. 
Our two complementary units—the Mode Earn App and the Mode Earn Phone—let you redeem all the collected points for a variety of amazing and useful prizes in the form of cash, free gift cards that can be used online or in stores, and much more.
Mode Earn App—The Greatest Reward-Based Application on the Market
The Mode Earn App is a revolutionary reward-based platform that enables you to earn supplemental income with ease. You get reward points for playing popular games, watching ads, listening to over 100,000 radio stations, or doing everyday tasks that other similar apps never pay you for, such as:
Locking the phone

Checking the weather

Charging your phone

Installing partner apps
Each minute you spend engaged in these and many other habits that involve using your smartphone gathers you more points you can later redeem for money or rewards in the amount of $600 or more per year! You can redeem the points you earn for valuable prizes that include crypto, airtime, stocks, and a variety of other virtual and physical goods.
Source: Mode Mobile
Another great option our app offers is to earn a supplemental income through our limited-time-only deals. Unlike other similar apps, the Mode Earn App will offer you special tasks that align with your interests to help you earn more quickly. To bring you the very best deals, Mode Mobile has partnered up with various companies, including:
Webull

Voyager

Aspiration

Acorns

Daily Stash

Greenlight

Public

Robinhood

Coinbase

Skillshare

Home Chef

Chime
The best thing about the Mode Earn App is that there are no eligibility requirements for using it. It's also completely free of charge and available worldwide. More than 30 million users have already downloaded it, giving it an average rating of 4.4 stars on Google Play. You can join millions of smart, budget-conscious people and install Mode Earn App from the Google Play Store today!
Get Even More Money and Rewards With the Mode Earn Phone
The Mode Earn Phone is a one-of-a-kind mobile phone perfectly suited for people who want to earn supplemental income. It's a high-quality device that comes with a preinstalled Mode Earn App and that you can use like any regular modern smartphone.
The main difference between having the Mode Earn Phone and using our app on another device is that every action you take using the Mode Earn Phone earns you twice as many points as the Mode Earn App alone. It's designed with budget-savvy people in mind, helping regular users earn up to $1,200+ a year!
Source: Mode Mobile
You can obtain a Mode Earn Phone by choosing one of the following options:
Get the device for free and pay a monthly $9.99 subscription after a free trial

Buy immediately by making a single $109 payment
This affordable, Android-based device pays for itself—even casual users will be able to earn back the value of the device within three months. It also features 16 different earning modes listed below:
Games Mode

Data Mode

Fitness Mode

Watch Mode

News Mode

Lock Screen Mode

Charge Mode

Save Mode

Music Mode

Share Mode

Task Mode

Finance Mode

Crypto Mode

Surf Mode

Weather Mode

Cash Mode
Source: Mode Mobile
Whether you enjoy taking amazing selfies or appreciate a long-running battery, this device has all the features you need. These include:
13MP + 2MP + 2MP triple-lens camera

5MP selfie camera

6.52 inch HD screen

Face and fingerprint ID unlock

Octa-Core ARM Cortex

2-day battery life
The Mode Earn Phone also comes with a 6-month battery and a 12-month device warranty. Every 12 months, you'll receive a brand new smartphone equipped with all the latest features and compatible with all the major GSM carriers worldwide! Do not let the industry giants keep all the profits for themselves—take charge of your finances and subscribe to Mode Earn Phone now!
Can I Transfer Robux to Another Roblox Account?
While Roblox doesn't allow you to split one gift card across several accounts, it does give you the opportunity to transfer the purchased Robux to another Roblox profile. You can do it if you accidentally redeemed Roblox Credit for Robux on the wrong account, but this transfer will automatically mean you'll lose 30% of the Robux you bought. This process also requires you to have a premium subscription.
To move your Robux to another account, proceed as follows:
Log in to the account you want to transfer Robux to

Navigate to any game that's already on the account

Create a

Game Pass

for that game

Set the amount you want to transfer

Sign in to the account that already has Robux on it

Buy the

Game Pass

using that account
Once you complete the steps, 70% of the funds will be transferred to your other account.
More Guides That Will Help You Get Your Cash Back
Looking for more ways to get cashback? Check out the guides we have on gift cards from Amazon, Fortnite, Roblox, and others:
Featured image source: Mode Mobile
Get Free Gift Cards In Minutes