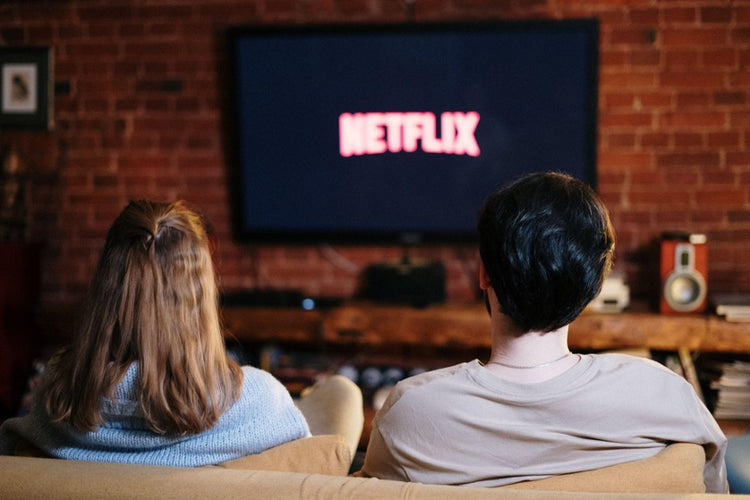 How To Get Free Netflix Gift Card Codes and Avoid Scams
Free Netflix Gift Card Codes—How To Spot Legit Deals
Despite many companies becoming competitors in the last few years, Netflix is still one of the most popular streaming services out there. Through the years, the company has increased its subscription plan fees, with its original fee being $8 per month. In 2022, the monthly price rose up to $19.99.
If you're a fan of Netflix but can't keep up with the company's increasing prices or have to cut down your budget, you'll be interested in finding free Netflix gift card codes. With these, you'll be able to watch Netflix for free.
In this article, you'll discover how to get free Netflix gift cards and avoid scams. We'll also explain how Mode Mobile's products—a free gift card app and a dedicated mobile device—can help you get various free gift cards that you can use online.
What Is a Netflix Gift Card Code?
You can use the Netflix gift card code to cover the company's subscription plan costs for a certain period. If, for instance, your chosen plan costs $9.99, and you can redeem a gift code worth $15, you'll be able to watch Netflix for free for one and a half months.
If you want your code to work, you need to make sure that:
Your code is valid and unused

The currency on the gift card code matches your country's currency
Free Netflix Gift Card Code Generators
Free gift card code generators have become popular in the last few years as people are looking for ways to keep their money tight and still enjoy paid online services.
The problem is that Netflix doesn't offer free gift card codes on its own. If you use a generator, you're led to believe that someone can crack Netflix's algorithm and then uses that ability to provide random internet users with free money. This doesn't happen.
When you use one of these websites, they'll usually offer some free gift card codes on the spot (they don't work) and ask you to go through a code generation process to get more codes. They'll fake-generate a code and show a snippet of it. To get the rest, you'll need to press a button, such as:
"Big reward is waiting for you! Enter your details now"

"Finish a short VPN survey to find the best way to protect your device"

"Take a free survey to become a millionaire now"
When you press one of these buttons, you'll need to complete various tasks, such as:
Fill out a survey

Complete a registration form

Share the website on social media

Leave contact information (phone number or email address)

Subscribe to a paid SMS service

Install third-party software (adware or malware)
Free code generators don't work, and if you use them, you'll end up on the receiving end of a phishing or malware scam.
Mode Mobile—A Safe and Fast Way To Earn Free Gift Cards
Mode Mobile has partnered with dozens of businesses to bring their rewards to you. Companies rely on your time and input as a consumer to make money, and it's only fair that you get a piece of the cake. With Mode Mobile, you'll be able to do just that.
You can earn a supplemental income of $600–$1,200 every year by using the company's platform. To achieve that, you need to:
With either, you'll start making money through your everyday phone use. Mode Mobile offers you a plethora of activities and rewards for completing them. Check out the following table to see what you can do to get rewards and which items you can earn:
How To Get Rewards

Which Rewards You Can Get

Reading the news

Taking deals

Locking the phone

Listening to music

Charging the device

Watching videos

Installing partner apps

Checking the weather

Surfing the internet

Completing surveys

Playing video games
How To Get
Free Netflix Gift Card Codes
via Surveys
Completing surveys to receive a free Netflix gift card is a legitimate way to do it. While Netflix doesn't offer free gift cards, you can complete surveys for other companies that will pay you with:
Free gift card code

Reward points you can exchange for a gift card
Surveys are an important element of market research. Businesses count on customers' opinions about a certain product or their shopping habits when they need to choose what features their next product or service will have.
They also need unbiased opinions, i.e., answers from someone unfamiliar with their brand. That's why businesses offer rewards for surveyees through survey websites.
The good side of completing surveys is that you don't need any foreknowledge for them—all you need is to take the time for it and answer honestly. Surveys usually revolve around brand awareness, specific products or services, partnerships, and consumer insights.
The disadvantage of survey websites is that they rarely pay top dollar. You can end up spending an hour answering questions and receive about $5. The amount you can receive depends on a variety of factors, including the website you choose, your compatibility with the profile requested, and the length of the surveys.
You should also make sure you avoid scam websites. Legit survey websites will never:
Ask for personal information

Promise free items

Guarantee a steady, full-time income

Demand a membership fee

Have few users and user reviews

Offer unrealistic signup bonuses of $100+
Kashkick
Get cash back from Kashkick when you read emails, complete surveys, take quizzes, refer your friend, and subscribe to special promotions!
Free Netflix Gift Card
Giveaways
Source: Mode Mobile
Social media influencers use giveaways to bring traffic to their account and attract more followers. You'll always find plenty of giveaways for a plethora of companies and products, such as Grubhub, Ulta, Roblox, Fandango, and so on—Netflix is no different.
Giveaways are great because participating in them doesn't take a lot of time. You usually only need to like a post, leave a comment, follow a page, or tag a friend. The downside is that a lot of people participate, and there's a low chance of getting picked. Still, it doesn't hurt to shoot your shot.
If none of your favorite influencers offers Netflix gift card codes for free, you can find someone who does through a hashtag search. Look up various hashtags, such as #NetflixGiveaway, #NetflixGiftCard, #FreeNetflixGiftCard, #FreeNetflixCodes, and similar.
When you find a giveaway, you should participate only when it's posted by an account with a large following. Unknown profiles can use giveaways to scam you and may ask you for personal information later on.
How To Get a
Netflix Gift Card for Free
With Free Gift Card Apps
Gift card apps allow you to complete a variety of tasks on your phone and earn points for it. Later, when you accrue enough reward points, you can exchange them for a free Netflix gift card—if your chosen app has it as an option.
You can use these apps to earn points by playing video games, watching ads, installing other apps, and so on, and exchange them for redemption items on offer. It all depends on which app you've chosen and how many reward-bringing activities it offers. You should also take into account the number of partners an app has, i.e., the number of different gift cards you can get.
The most important aspect of choosing a gift card app is its credibility. You should always do your research and see whether an app is reputable. For instance, avoid apps that have little to no users and user reviews. You should also steer away from any app that offers huge signup bonuses.
Another important element is choosing a gift card app that offers the possibility to earn rewards like cash, checks, or open-loop prepaid gift cards—such as Visa or Mastercards. Such rewards can be used to purchase items of your choice, even if the app in question doesn't offer them as redemption items.
Mode Earn App—Turning Your Phone Into a Goldmine
Remember when we said that a free gift card app's reputation is the most important aspect of it? The Mode Earn App is as credible as they come!
The app has been downloaded more than 30 million times throughout the world. It has 4.4 stars on Google Play, with over 2.6 million users leaving a review.
Source: Google Play
When you install the app, it will monitor your phone activity and allocate reward points whenever you complete an activity outlined by the app.
Download the Mode Earn App for free and earn up to $600 worth of reward points that you can exchange for free gift cards, physical products, and straight cash.
Made for Making Money—Mode Earn Phone
Mode Mobile has released the Mode Earn Phone, a first-of-its-kind Android device that enables you to make the most out of your phone activities. With its earn-as-you-go technology, the more you use the phone for leisure activities, the more money you'll make.
The Mode Earn Phone comes with the pre-installed Mode Earn App and a widget with 16 different earning modes, enabling you to make over $1,200 a year by using it.
The icing on the cake is this phone that can easily replace your current device. The current model, Mode Earn Phone MEP2, has the following specs:
Source: Mode Mobile
Buy or subscribe to the Mode Earn Phone by:
Making a one-time payment of $109

Starting a free trial and then paying a monthly subscription of $9.99 (billed quarterly)
If you subscribe and continue using your phone, you'll receive an updated model every 18 months.
Get the Mode Earn Phone now and start making extra money instantly!
Featured image source: cottonbro
Get Free Gift Cards In Minutes