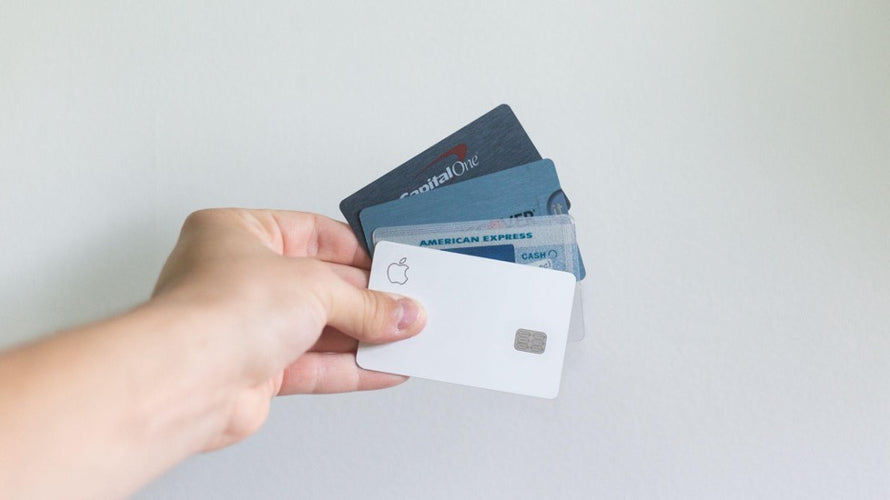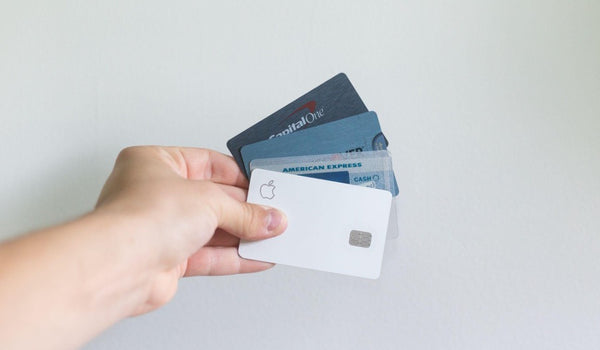 Can You Use Multiple Gift Cards on PayPal? [Answered]
Can You
Use Multiple Gift Cards on PayPal
—Explained
PayPal is an online payment system that enables you to send and receive money, as well as make purchases without hassle. It's become increasingly popular as it's widely accepted and requires no monthly or registration fees. The digital financial service accepts several payment methods that you can link to your account. Can you use multiple gift cards on PayPal, though?
In this article, we'll explore the option of combining different cards on PayPal. We'll also show you how to:
Transfer gift cards to PayPal

Redeem gift cards

bought via the platform

Use Mode Mobile's products to earn numerous rewards, such as gift cards and PayPal cash
Invest in yourself
Get $20 from Stash & an $60 Mode Mastercard after you deposit at least $5 into a new account.
Does PayPal Accept Gift Cards as a Payment Method?
Yes, prepaid gift cards can be used as a payment method anywhere in the U.S. where PayPal is accepted. You can use prepaid gift cards to make payments for any services and products you like, but you cannot use them for reference transactions and recurring payments.
Keep in mind, though, that this refers only to prepaid gift cards with Visa, Discover, Mastercard, and American Express logos on them. You cannot use single- or multi-store merchant-specific gift cards, such as Amazon, Walmart, Target, or similar.
Can You Combine Multiple Gift Cards on PayPal?
While you can add several prepaid gift cards to PayPal, you cannot combine them for a single purchase—at least, not at the moment.
What you can do is add several payment methods to your PayPal account.
Why Add More Than One Payment Option on PayPal?
The payment platform advises you to set up more than one payment option in case there is a problem with your preferred one, e.g., there aren't enough funds on your credit card, or it has expired.
Source: Anna Shvets
Besides prepaid gift cards, PayPal enables you to make payments using the following methods:
PayPal balance

PayPal credit

Bank account

Credit cards

Debit cards

Rewards balance
When you make a payment, PayPal will automatically deduct the charge from your balance.
How To Transfer Gift Cards to Your PayPal Account
If you have an eligible gift card (accepted by PayPal) that you would like to use, you'll need to link it to your account first. Here is how you can add a prepaid gift card to your account as a payment method:
Log in to your PayPal account

Click on

Wallet

at the top of the page

Click on

Link a debit or credit card

Select the card type

Enter the expiry date and security code

Click on

Link card
You can also transfer a prepaid gift card to PayPal using the app—proceed as follows to do so:
Tap on the

Wallet

icon in the bottom-right corner

Tap on the plus sign

Select

Debit and credit cards

Enter the card information

Tap on

Link card
Unlike traditional, bank-issued cards, prepaid gift cards have no personal identifiers, such as a billing address—unless you decide to personalize them. To avoid purchase problems, consider registering your card. You'll find the relevant contact information—typically a website or a customer service number—on the back of the card. The card provider employees will then walk you through the registration process.
How To Set Up a Preferred Payment Method on PayPal
You can select and change the preferred payment option on PayPal easily—here's how:
Log in to your PayPal account

Click on

Wallet

Select the payment option you want to set up as the preferred one under

Payment Methods

Click on

Set as preferred
Note that changing the preferred method won't affect subscriptions, billing agreements, or recurring payments. PayPal also enables you to set up separate preferred payment options for different transactions, such as online, in-store, and automatic payment transactions.
Source: Clay Banks
Mode Earn App Is the Easiest Path to a Steady Income
The Mode Earn App is by far the best reward-based platform on the market—it gives budget-conscious people access to capital and helps them earn a reliable supplemental income. Once you install the app and start using it, you'll get rewarded with redeemable points for completing every eligible activity! After you collect enough points (of which the app keeps track), you can redeem them for numerous rewards.
Unlike similar reward-based apps, the Mode Earn App offers a variety of enjoyable activities you can take part in to earn prizes, not only one or two. Some of them are:
Listening to music

Reading the news

Surfing the internet

Referring to friends

Installing partner apps

Checking the forecast
Even activities as effortless as unlocking your home screen and charging your phone—options no other similar app offers—bring you a chance to earn amazing rewards.
Install the Mode Earn App To Earn All the Gift Cards You Want
We regularly update our list of redemption items, so make sure to check in every once in a while. We are constantly introducing new prizes and making new partnerships. Some of the brands whose goods and services you can earn include:
The Mode Earn App rewards you for each minute you spend indulging in the hobbies you love. The prizes you can earn cover a wide range of interests, from education and technology to health and entertainment.
Our app is already a hit among users and enjoys a loyal fanbase—over 30 million Android users have already downloaded the Mode Earn App from Google Play, where it holds an impressive 4.4-star rating!
The Mode Earn Phone is free to install and completely safe to use. If you want to earn up to $600 in cash and valuable prizes, now is the time to act—download the Mode Earn App to start earning as soon as possible!
Source: Courtney Clayton
Which Prepaid Gift Card Is the Best?
A Prepaid Mastercard is considered the best and most compatible card you can use with PayPal. This is especially true of the latest PayPal Cashback Mastercard that rewards you with unlimited 2% cashback for each purchase.
Many perks come with using this card, including:
Identity Theft Protection

Airport concierge

Global, 24/7 assistance in case of emergencies

Purchase protection

3% cashback at select retailers

0% annual fee
If you feel that a prepaid Mastercard gift card isn't the right fit for you, you can check out other providers—each offers unique benefits you should explore.
Consult the following table for more information on different card types:
| | |
| --- | --- |
| Prepaid Gift Card | Benefits |
| Visa | High limits |
| Discover | 5% cashback |
| American Express | No monthly fees |
How To Redeem Gift Cards Bought From PayPal Gifts
You can use your PayPal balance to purchase a wide selection of gift cards on PayPal Gifts and PayPal's Facebook Marketplace store. Some of the available cards include those from:
Amazon

Target

Apple

Home Depot

Jamba Juice

Lowe's

Adidas

Barnes & Noble

Walmart

Domino's

Delta Air Lines
Before you redeem a gift card bought from PayPal, you first have to check where it can be used.
If the gift card can be used online, all you have to do is find the gift card or voucher code option on the store's app or website. If the gift card code can only be used in-store, tell the cashier you want to make a purchase with it. They will either key or scan the code to redeem it. It's a good idea to print the code since not all scanners can read a code off a phone screen.
Does PayPal Issue Gift Cards?
Many people are not aware of the fact that a PayPal gift card doesn't exist as such. Fraudsters frequently try to exploit this lack of awareness—there are countless PayPal gift card scams out there that are becoming increasingly sophisticated with each passing day. Never trust promises of free PayPal gift card code generators and similar scams. There are no codes you can redeem, so don't waste your time searching for free ones.
How To Get Gift Cards for Free
There are plenty of online sources—including survey websites, free gift card apps, and social media giveaways—where you can get gift cards from other brands.
While many people turn to survey or get-paid-to (GPT) websites in hopes of scoring money or gift cards quickly, these methods aren't as reliable as they appear on the surface. Many of these platforms:
Impose restrictions on the number of activities you can do to earn prizes

Have a steep signup fee

Feature high payout thresholds
There's no reason to spend eight hours a day filling out polls or waiting for a YouTuber to pick you as the winner of their giveaway when you can choose Mode Mobile—the safest, steadiest source of cash and free gift cards.
Source: Mode Mobile
You can start earning by using two products—the Mode Earn App and Mode Earn Phone—each designed to help you earn supplemental income in cash, stocks, cryptocurrency, and a bunch of other rewards.
Get a Mode Earn Phone for Even More Rewards
The Mode Earn Phone functions the same way the app does—it enables you to collect redeemable points for performing simple daily tasks on your phone. What sets the phone apart from the app is that it rewards you more generously for the same actions—it doubles the number of points you collect! By doing all the activities you love, you can annually make over $1,200 in cash, gift cards, and other valuable rewards!
The latest device—Mode Earn Phone MEP2—is a high-quality smartphone equipped with outstanding features, including:
| | |
| --- | --- |
| Device Features | Details |
| Network | Global phone, unlocked, 4G, LTE, Dual SIM |
| Platform | Android 11 |
| Rear camera | 13MP + 2MP + 2MP |
| Front camera | 5MP |
| Security | Face and fingerprint ID unlock |
| Storage | 64GB internal memory + 64GB SD in the box |
There are two ways to get a Mode Earn Phone:
Make a single $109 payment
Pay a monthly $9.99 subscription after a free trial (billed quarterly)
Don't waste any more time—buy or subscribe to a Mode Earn Phone to make over $1,200 a year and get all the perks you deserve!
Featured image source: Avery Evans
Get Free Gift Cards In Minutes