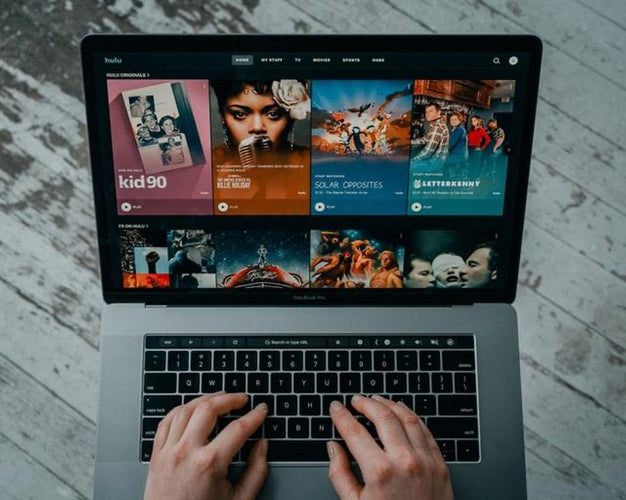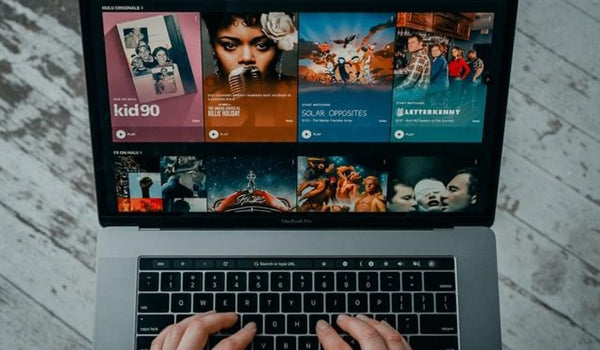 Hulu Gift Card—Redeem It Fast Using This Guide
Hulu Gift Card—Redeem
It in a Few Easy Steps
With more than 45.3 million subscribers as of the end of 2021, Hulu is one of the top TV streaming platforms. The streaming giant is loved for its highly-rated documentaries, films, and TV shows, such as The Handmaid's Tale and Normal People.
To access these and other shows on the platform, you need a Hulu Plus subscription, which you can pay for in several ways, including with a Hulu gift card.
In this guide, we'll show you how to redeem a Hulu gift card and use it to pay for your Hulu subscription.
Earn free gift cards and other rewards by downloading the Mode Earn App from Google Play!
Kashkick
Get cash back from Kashkick when you read emails, complete surveys, take quizzes, refer your friend, and subscribe to special promotions!
How Does a Hulu Gift Card Work?
A Hulu or Hulu Plus gift card can be a plastic or digital card that is used to access paid subscription services offered by Hulu. The card contains a unique code that is used for activation, allowing the cardholder to pay for different premium Hulu plans, starting from $6.99 a month (or $69.99 a year).
Source: Tech Daily
With a Hulu Plus gift card, you can access the platform's huge library of on-demand content, as well as live TV from major networks, including ABC, NBC, FOX, and USA. The following table highlights the services available for different Hulu packages:
Options

Basic Plan

Hulu Premium 

Hulu + Live TV

Subscription price

$6.99/month (or $69.99/year)

$12.99/month

$69.99/month

($75.99/month without ads)

Access to on-demand shows and films

Yes

Yes

Yes

Ads

Yes

No

Depends on the plan you choose

Live TV Access

No

No

Yes (Disney+, ESPN+, and additional on-demand content) 
Hulu also offers a subscription package for students that goes for $1.99 a month (contains ads).
How To Redeem a Hulu Gift Card
Hulu gift cards are redeemed online via the company website. Keep in mind that you need to have a Hulu account to activate the card. 
There are two easy and straightforward ways you can redeem a Hulu gift card:
On the account page
How To Add Hulu Gift Card to Account
Page
You can quickly redeem a Hulu gift card on your Account page and start using it to pay for a monthly Hulu subscription. Here's how to use your Hulu gift card:
Log in

to your account

Go to

Payment Information

on the

account

page

Scroll to

Gift or Promotional Code

Enter the 12-digit redemption code on the back of your card (or from the receipt email if you have a digital gift card)
If the gift card code is valid, it will be added as an alternative payment method to your account, and you can use it to pay for or upgrade your subscription.
How To Redeem a Hulu Gift Card
via the
Hulu Gift Card Code Page
Hulu provides a secure and direct redemption process through a dedicated redemption page. This page is ideal for new Hulu subscribers who haven't started their subscription. 
The following steps will guide you on how to redeem your card via this page:
Open

Hulu's gift card page

on your browser

Enter the 12-digit redemption code

Hit

Redeem

—you will be directed to another page

Enter your valid U.S. ZIP code

Click on

Start My Subscription
Checking Hulu Gift Card Balance—Is It Possible?
After you have redeemed your card and started using it, the next logical step is to monitor the expenditure on the card. Unfortunately, there is no direct way of checking your gift card balance on Hulu. Still, you can use a workaround method and get an estimate of how much funds you have on the card by completing the following steps:
Log in to your account

Click on

View Charges

on the

Upcoming Charges

tab

View each month's upcoming charges by clicking on the month
If you see a We'll apply your gift credit to this charge message on the selected month, it means there's enough money on the card to pay for the subscription. Use this method to see how many more months your gift card can cover.
Where To Get Hulu Gift Cards
Plenty of huge brands, including Nike, Apple, and Sephora, stock and sell their gift cards—unfortunately, that's not the case with Hulu. The company doesn't sell its own gift cards.
Both physical and digital Hulu gift cards are sold by third-party retailers online and in-store. You can find and purchase Hulu gift cards of varying amounts (starting from $25) from the following third-party vendors:
Amazon

Mygiftcardsupply.com

Target

Walmart

BestBuy

Dundle

Newegg

PayPal

Staples Kroger

BJ's Wholesale Club
How To Purchase a Hulu Gift Card Through PayPal
Many people opt for getting Hulu gift cards from PayPal. Follow these steps to make a purchase:
Open

PayPal Gifts

and search for a Hulu gift card

Choose the value of the card—$25 or $50

Select the card's recipient—choose between

This is a gift

and

This is for me

Enter the recipient's email and add a personal message if the card is for someone else (optional)

Click on

Add to Cart
Shortly after purchasing the card (on PayPal or any other online store), the recipient will receive a link to the digital card via email. Check the spam folder if you can't find the email in your inbox.
Source: Jonas Leupe
Where To Get Cheap and Free Hulu Gift Cards
One of the main issues of purchasing gift cards from third-party vendors is that you will rarely get discounts. If you're budget-conscious, you may want to consider getting discounted gift cards through different channels, such as gift card exchange and resale websites. You need to be careful using these websites, though—many sellers are often scammers who are looking to sell already-redeemed gift cards for a quick buck.
You can also get free Hulu gift cards by finding and participating in Hulu social media giveaways and completing surveys on paid survey websites. Still, these aren't the most convenient or reliable methods of scoring free gift cards—giveaways don't grant you rewards, and surveys are time-consuming but rarely pay off.
The most reliable way to earn free gift cards is by using reward-based apps. You get Hulu gift cards for free by performing various activities on your phone, such as playing games and watching video ads. When you complete the specified tasks, you can get free rewards like cash, open-loop gift cards, and product discounts.
The problem is that not all apps are profitable. You should always read user reviews to find a platform that compensates you fairly for your time.
Earn Versatile Rewards With Mode Mobile
Mode Mobile is a company that helps you earn different rewards for using your phone. To make this possible, the company has launched two complementary products—the Mode Earn App and Mode Earn Phone.
Both products enable you to earn hundreds of dollars in cash and other rewards by completing basic phone-based tasks, including:
Listening to music

Checking the weather

Watching ads

Surfing the web

Reading the news

Answering surveys 

Playing mobile games

Charging your phone

Locking and unlocking your phone
With a wide range of phone-based tasks available, you will be able to make money every day and at a steady rate without spending too much time on your device.
Install the Mode Earn App—Get Paid for Using Your Phone
Source: Mode Mobile
The Mode Earn App is one of the most profitable reward-based apps in the market. It allows you to earn up to $600 a year in cash and other prizes. The app is available for free on Google Play—all you have to do is install it, complete the phone-based tasks, and collect your reward points.
The points can then be redeemed and converted into a wide range of amazing prizes, such as:
Mode Mobile is always working with new partners to expand the list of redemption items. Always check the reward list on the app regularly to unlock other fun prizes.
What Makes the Mode Earn App Unique
There are thousands of reward-based apps on the Google Play store—finding the right one is the first step towards earning extra income efficiently and safely. The Mode Earn App stands out as a secure and reliable platform with:
More than 30 million downloads across the globe

More than 2.6 million user reviews

4.4-star rating
The app has been praised for its consistent earning rates and smooth payout process.
Install the Mode Earn App and start making hundreds of dollars on the side each year!
Mode Earn Phone—The Easiest Way to a Substantial Side Income
The Mode Earn Phone is a game-changing Android-powered smartphone that enables you to increase your side income considerably—you can earn more than $1,200 a year. The phone comes with a pre-installed Mode Earn App and an earn-as-you-go widget with 16 modes that allow users to earn rewards, including:
News Mode

Games Mode

Lock Screen Mode

Music Mode

Watch Mode

Surf Mode

Crypto Mode

Finance Mode
The Mode Earn Phone is also packed with powerful specs, including a 4,000 MAh battery and an Octa-core processor for smooth functioning.
Source: Mode Mobile
Want to try the Mode Earn Phone? There are two ways you can do that:
Buy the phone for a one-time price of $109

—You can earn back this investment in three months by using your phone for four hours a day (on average)

Subscribe to the phone for $9.99/month (billed quarterly)

—With this option,

you will automatically get the latest phone model every 18 months if you keep the subscription. You also get a one-month free trial when you pick this payment option
Buy or subscribe to the Mode Earn Phone to start doubling your earnings!
Featured image source: Tech Daily
Get Free Gift Cards In Minutes