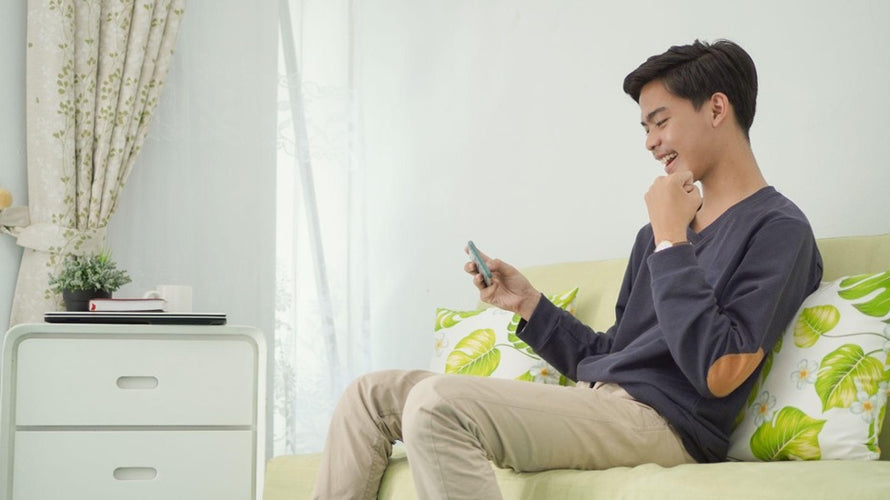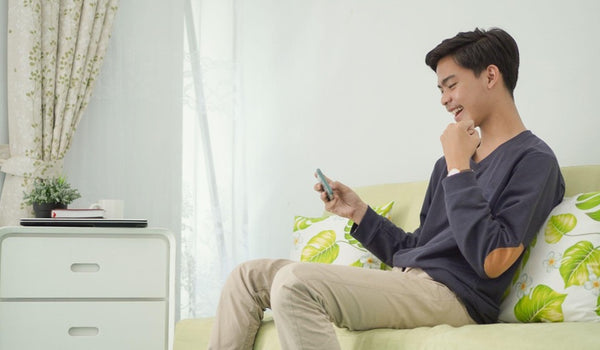 Where Can I Get a Roblox Gift Card—Answered
Finding Robux—Where Can I Get a Roblox Gift Card?
Roblox is an online platform where users can play and create games. While you can download and use it for free, Roblox has many in-game purchases that are virtually unavoidable if you want to advance your gameplay and experience everything the platform has to offer.
Roblox is a community-based virtual space, and that community is based mostly on children, with 67% of users being under the age of 16. If you're a parent, you already know about Roblox's in-game currency, Robux, and how often young gamers like to top up their account's balance.
If you want to let your child have as much fun as possible without breaking the bank on—let's be honest—meaningless purchases, you can do so with a Roblox gift card. If you've never used a gift card online before, you probably have many questions. Where can I get a Roblox gift card? Where can I purchase a Roblox gift card? Where can I get Roblox gift cards for free?
In this article, we'll answer all your questions and show you how to redeem a Roblox gift card with ease. We'll also introduce Mode Mobile, the easiest and most secure way of earning free gift cards by using your phone.
Where To Find Roblox Gift Cards
If you want to get a Roblox gift card, you can purchase it in a plethora of online and physical stores, and you can also earn free ones by using a free gift card app.
Buying Robux directly in the game is possible and is a faster option than buying a gift card so that you can redeem it and get Robux that way. Still, getting a gift card can be a nice present for your kid, and it's a great way to surprise them instead of asking for their account information and doing everything manually.
Why Should I Buy a Gift Card?
Aside from making a gesture, adding a gift card to your account instead of buying Robux directly has other advantages as well—you can:
Choose what you get for it

Get a free bonus item
Roblox gift cards' value can range from $10 to $200. When you redeem and add them to your Roblox balance, you can choose whether you want to use the funds as:
Roblox Credit

—The USD value of the money you put in. You can withdraw Credit and also use it for premium memberships or Robux

Robux

—In-game currency that allows you to buy items, abilities, and avatar accessories
Source: Mode Mobile
Each month, the company offers a free bonus that comes with every gift card, regardless of the value. The bonus can come in the shape of a variety of items—abilities, special powers, fun decorations (Easter eggs, holiday-themed hats, etc.), and avatar accessories.
If you (or your kid) have a special item you're looking for, you can time your purchase so that you receive your item for free and use the funds elsewhere.
Mode Mobile—Earn Free Gift Cards Risk-Free
Mode Mobile wants to make sure that you, a consumer, get your piece of the pie, and it doesn't allow all of the profit to go to the rich corporate guys.
The company's idea is to connect you with businesses that need your help and make sure you get your side of the deal.
Source: Ilias Chebbi
With Mode Mobile, you can turn your mobile device into a money-making machine. All you need to do is choose one of the following options:
When you do so, you'll earn rewards for a plethora of activities you already complete on a daily basis. These include:
Checking the weather

Completing surveys

Watching video ads

Surfing the internet

Playing mobile games

Locking your phone

Installing partner apps

Reading news articles

Charging your phone

Taking timed deals

Listening to music
Once you earn enough reward points, you can exchange them for:
Cash (through 

PayPal

)

Physical goods

Stocks

Cryptocurrency

In-game rewards
Where Can I Purchase a Roblox Gift Card
?
Roblox gift cards can come in the shape of a physical gift card or a digital gift code you receive via email. When you purchase a gift card, you don't need to activate it and can redeem it instantly. While they have no expiry date, the company advises you to redeem your card quickly so that you don't risk losing the card or someone else using the redemption code.
You can buy a Roblox gift card both online and in brick-and-mortar stores. The following retailers sell Roblox gift cards:
If you want to buy your card online, you can do so on the Roblox website and in the following retailers' online stores:
Where Can I Get Roblox Gift Cards
for Free?
If you're looking to surprise your kid with Robux but don't want to make a dent in your bank account for it, you can earn a free Roblox gift card online. While it can be time-consuming, this option allows you to remain budget-conscious and still get your son or daughter to stop moaning about a game.
If you google free Robux cards, you'll find hundreds of websites offering them. You need to be wary of scams and make sure you do proper research and only use safe and reputable websites.
For instance, you should always avoid websites that offer free gift codes. Most of the time, these codes don't work, and websites use them to get your information for phishing scams.
Another popular outlet is survey websites. They are easy to use as you don't need any prior knowledge—you only need to provide your honest opinion about a product or your shopping habits. This helps companies with market research, and they're happy to give rewards in return.
The trouble is that surveys are rarely a good value for your time. You can end up spending 30+ minutes filling out a questionnaire only to receive a couple of dollars.
This leaves us with free gift card apps. These apps track your phone activity and reward you for completing certain tasks. As always, it's paramount you don't provide your information to the wrong source and choose only the safe options—which leads us to Mode Mobile.
Employ Your Phone—Make Money With the Mode Earn App
The Mode Earn App will let you monetize your activity and allow you to make a supplemental income while using your phone. Thanks to the app, you can earn up to $600 a year by playing video games and doing other activities you normally do anyway.
The reputation of a free gift card app is paramount because it lets you know whether users have been scammed in the past and if they received the money they've been promised. The Mode Earn App boasts a 4.4-star rating on the Google Play store, which is an aggregate score of more than 2.6 million user reviews. Overall, the app has been downloaded over 30 million times worldwide.
Get the Mode Earn App now for free!
Get the Mode Earn Phone—A Device Built for Earning Income
The Mode Earn Phone is a specially-built Android device that is dedicated to helping you earn supplemental income even faster than the Mode Earn App. 
The device comes with the Mode Earn App pre-installed. The app brings twice as many rewards if you use the Mode Earn Phone, meaning that you can make over $1,200 a year with it.
The phone allows you to earn supplemental income through 16 different earning modes:
Surf Mode

Music Mode

Crypto Mode

Weather Mode

Watch Mode

Games Mode

Task Mode

Fitness Mode

Finance Mode

Share Mode

Charge Mode

Cash Mode

Lock Screen Mode

Save Mode

News Mode

Data Mode
The device comes with high-end specs, meaning that you can replace your regular phone and not miss out on the latest hardware and software features.
The new Mode Earn Phone comes out every 18 months so that you never lag behind when it comes to mobile innovations. The current edition—Mode Earn Phone MEP2—has the following specs:
Source: Mode Mobile
You can get the Mode Earn Phone in the following ways:
Free trial with a subsequent monthly subscription fee of $9.99, billed quarterly

One-time payment of $109
If you opt for the subscription model, you'll receive a new device for free as soon as it comes out. If you use your phone only 4 hours a day, you can pay off the device and cover data plan costs within a few months.
Buy your Mode Earn Phone today!
How Can I Redeem My Roblox Gift Card?
While you can redeem your gift card and top up your Roblox balance easily, the redemption process is different depending on the device you use to do so. Check out the following table to see how you can redeem your card:
Device

Redemption Process

Android and PC

Visit the

Roblox Redemption

page

Log in to the desired Roblox account

Select the

Redeem

option in the upper-right corner

Enter your Roblox gift card PIN code in the provided field

Click on

Redeem

Open a web browser

Log in to your Roblox account

Navigate to the

Roblox Redemption

page

Enter the gift card PIN code in the provided field

Tap on

Redeem

Xbox

Visit the

Xbox Games

store

Choose the

Use a Code

option

Type in the gift card PIN code

Select

Redeem
Once you complete the redemption process, you will receive Roblox Credit in the value of your gift card. When logged in, you can convert Credit into Robux at the following rates:
| | |
| --- | --- |
| Roblox Credit (1 Credit equals $1) | Robux Value |
| 10 | 800 |
| 25 | 2,000 |
| 50 | 4,500 |
| 100 | 10,000 |
| 200 | 22,500 |
Bear in mind that you don't have to convert all the Credits you receive.
Featured image source: Mode Mobile
Get Free Gift Cards In Minutes