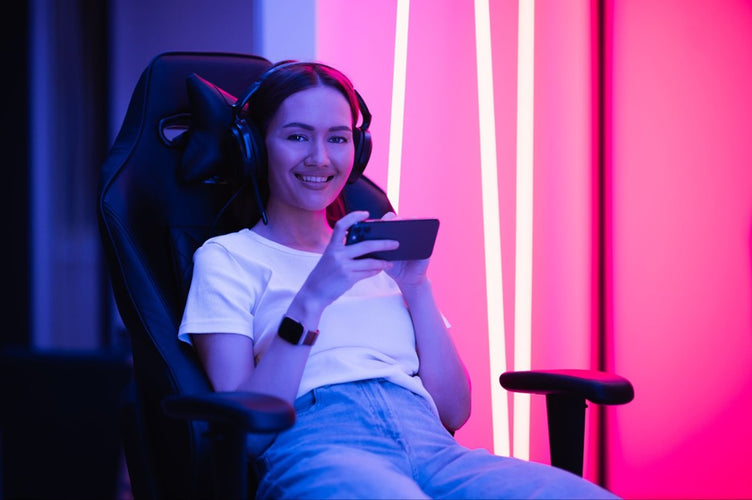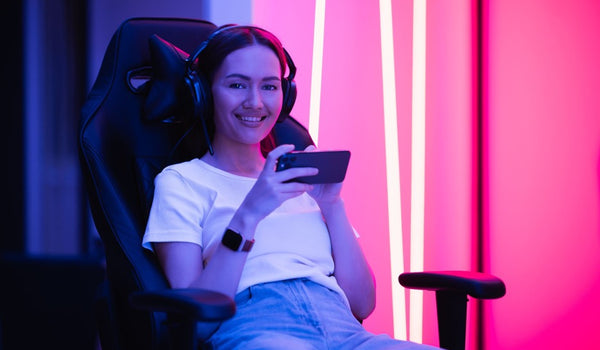 How To Use a Roblox Gift Card on iPad—All You Should Know
Learn
How To Use a Roblox Gift Card on Your iPad
Are you having trouble figuring out how to use a Roblox gift card on an iPad? The redemption process may seem tricky, especially since there are different redemption rules that vary from one device to another.
To help you understand what you should do, we created a guide that will show you an easy and quick way to redeem your Roblox gift card and get in-game benefits while playing on your iPad. In this article, you'll also find out how you can:
What Can You Use Roblox Gift Cards For?
Roblox—an interactive gaming platform that's taken the world by storm—offers players a near-endless supply of virtual games the whole family can enjoy. It's completely free to access and download, but users can make some in-app purchases and take their gaming experience to the next level.
Many players turn to Roblox gift cards in physical or digital formats that can be redeemed for:
Credit

—the real-world value of the gift cards you can use to buy Robux or Premium memberships

Robux

—the virtual in-game currency you can use to purchase special in-game abilities and avatar accessories
How Much Do Robux Cost?
Before you turn to shifty-looking websites or Roblox gift card code generators that offer the in-game currency for free, you should know that there is no legal way to get free Robux. The best way to obtain it legitimately is to use the funds from a real gift card to buy the desired currency.
Source: Pandhuya Niking
Check out the following table to see how much you need to set aside for specific amounts of Robux:
| | |
| --- | --- |
| Dollar price | Robux value |
| $0.99 | 80 Robux |
| $4.99 | 400 Robux |
| $9.99 | 800 Robux |
| $49.99 | 4,500 Robux |
| $99.99 | 10,000 Robux |
You can buy Roblox gift cards on the official Roblox website, as well as several other retail and online stores, including:
Amazon

Target

Walmart

GameStop

Walgreens

Dollar General

CVS Pharmacy

Kroger

Albertsons

Best Buy
What Are Roblox Premium Subscriptions?
Players can choose between three Premium subscription memberships:
Premium 450

—for $4.99 a month

Premium 1000

—for $9.99 a month

Premium 2200

—for $19.99 a month
Regardless of the subscription you choose, you will gain access to some great perks, including:
Free Robux stipends delivered on the subscription renewal date each month

Exclusive, Premium-only virtual items and special discounts in the Avatar Shop

Premium-only benefits, such as new game levels, items, and boosters

10% more Robux with each future purchase

Chance to unlock the

Trade Items

option
How To Redeem a Roblox Gift Card on iPad
You should keep in mind that Roblox gift cards can't be redeemed in the Roblox mobile app, only via a web browser.
Source: Jeremy Bezanger
Here are the steps you should follow to add a Roblox gift card to the game via your iPad:
Open a browser on your iPad and go to the

Roblox Redemption

page

Log in to your Roblox account

Enter your gift card PIN code in the provided field

Click

Redeem

and check your

Roblox gift card balance

by looking at the

Your Credit Balance

field

Click

Convert to Robux

—you'll see a dialog box displaying how much Robux you will receive from the gift card

Click

Confirm
You should then receive a message informing you that you've successfully converted your money to Robux. If you don't see such a notification, you can refresh the page, and the updated sum total will appear. Once you know how much Robux you have, you can spend it on outfits, avatar animations, and special abilities to enhance your gaming experience.
Source: Pandhuya Niking
Roblox sometimes doesn't register gift card PIN codes containing the numbers 1 or 0. If you encounter any difficulties, swap 1 for the uppercase letter I and 0 for the uppercase letter O. This neat little trick should solve any potential redemption issues.
How To Get Free Gaming Gift Cards With Mode Mobile
Gamers like gift cards because they allow them to enjoy all desired in-game perks without spending their own money—but how can they get them? Waiting for a gaming giveaway to start or turning to free gift card apps can help, but getting the desired reward may require a lot of luck and time.
If you want a chance to get free gift cards for games such as Eneba, Fortnite, Mobile Legends, and others, you should consider joining the Mode Mobile community! We enable users to get hundreds of dollars a year in the form of gift cards and other valuable rewards by using their phones!
With Mode Mobile, you can earn supplemental income by performing the same daily activities that you always use your phone for, such as:
Playing games

Listening to music

Surfing the internet

Reading the news

Watching videos

Checking the weather forecast

Charging and locking your device
Once you earn enough redeemable points, you can exchange them for free gift cards you can use online for the following games and platforms:
Fortnite

Mode

Eneba

Mobile Legends

PlayStation

Garena Free Fire

PlayerUnknown's Battlegrounds

AMC Games
We offer budget-conscious people two complementary units for earning cash on the go—the Mode Earn App and Mode Earn Phone.
Making Money Becomes a Breeze With the Mode Earn App
The Mode Earn App enables users worldwide to get access to capital and earn supplemental income without even lifting a finger—except when tapping the screen! That means you can easily earn over $600 in cash and rewards by doing all the everyday activities you already use your phone for, without engaging in any difficult and time-consuming tasks.
Source: Mode Mobile
Similar applications and platforms generally offer users only one method of earning, e.g., completing polls. The Mode Earn App offers you dozens of interesting activities you can do to gather points and convert them to prizes.
We are continually making new partnerships and expanding our pool of redemption items, so you should make regular checks to ensure you don't miss any new rewards you may get.
Source: Mode Mobile
The Music Rate Boosters widget offers you an option to earn points by installing and playing new games or accepting challenges from various games, e.g., clearing specific levels.
There are also limited-time-only offers to be found in the Deals tab. They allow you to complete different personalized tasks—such as watching ads or responding to surveys based on your location or interests—to collect even more points.
The available offers are not limited to gaming only—users with different interests can find a plethora of cool deals that cover a wide range of interests, such as:
Home

Crypto

Finance

Health & Beauty

Education

Food

Technology

Entertainment
The Mode Earn App is free to install and available everywhere. It already has millions of satisfied users, a great rating, and a loyal fanbase. Join this global community of budget-conscious people—it takes less than a minute to install the Mode Earn App and start earning rewards right away!
Subscribe to Mode Earn Phone To Get the Best Gaming Deals
The Mode Earn Phone is the first "earn-as-you-go" device that provides users with near-limitless options for earning supplemental income. Our incredible smartphone comes with a pre-installed Mode Earn App and allows you to earn points faster than you could by using our app on a different device.
Mode Earn Phone Is Affordable and Pays for Itself
Performing different tasks on the Mode Earn Phone for only four hours a day is enough to earn back its value within three months. You can easily earn over $1,200 a year by playing games!
The Earn-As-You-Go widget offers you over 16 modes to earn points:
Game Mode

Surf Mode

Fitness Mode

Music Mode

Locked Mode

Charge Mode

Task Mode

Watch Mode

News Mode

Save Mode

Share Mode

Cash Mode

Crypto Mode

Finance Mode

Data Mode

Weather Mode
Source: Mode Mobile
When you gather enough points, you can exchange them for a variety of gift and prepaid cards from numerous world-famous brands and companies, including:
Stash

Voyager

Acorns

Coinbase

Skillshare

Public

Mode

Kashkick

Honeygain

Greenlight

Fiverr

Daily Goodie Box

Chime

Aspiration
Other Benefits of Choosing the Mode Earn Phone
The Mode Earn Phone is an Android-based, high-quality device offering you everything that other contemporary mobile devices do—on top of steadily making you money!
Our latest model—Mode Earn Phone MEP2—boasts some robust, highly sought-after features, such as:
6.52 inch HD screen

Face and fingerprint ID unlock

Triple-lens camera—13MP + 2MP + 2MP

5MP selfie camera

Android 11

128GB storage

Octa-core ARM Cortex™

Fully unlocked, dual SIM card

4000 mAh battery
There are two easy ways for you to get a Mode Earn Phone:
Pay a monthly $9.99 subscription after a free trial

—billed quarterly

Buy the device immediately

—make a single $109 payment
Source: Mode Mobile
The device is compatible with all major international GSM carriers, including:
AT&T

T-Mobile

Sprint

MintMobile

UltraMobile

DTC Wireless

Fuzion Mobile

GoSmart Mobile

Jolt Wireless

Pure Prepaid

Tru

Indigo Wireless
Thanks to this perk and the attractive specifications the Mode Earn Phone boasts, you can use it as your regular smartphone. We even promise to get you a brand new device with all the latest features and system updates every 18 months. 
Even if something unexpected happens to the device, you don't need to worry—it comes with a 6-month battery and 12-month device warranty, which means you'll be fully covered!
Featured image source: Mode Mobile
Get Free Gift Cards In Minutes