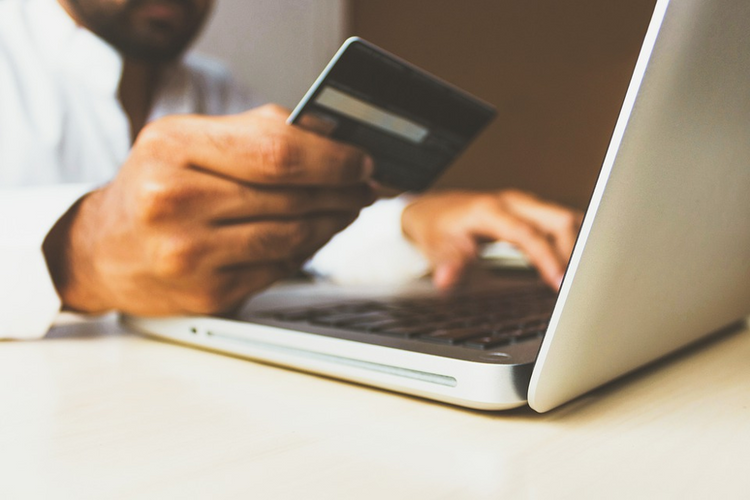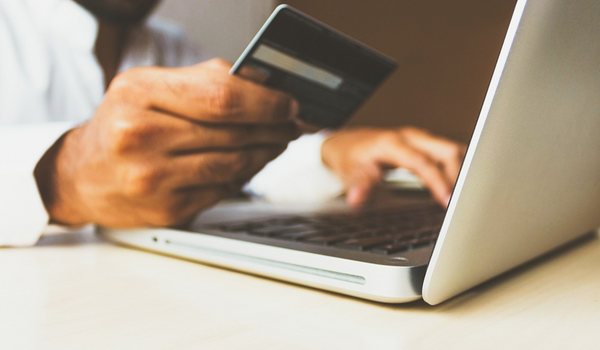 How To Use an American Express Gift Card on Amazon
Learn
How To Use
an
American Express Gift Card on Amazon
If you are the lucky recipient of an American Express gift card, you might want to go on an instant spending spree—and where better to splash the cash than on Amazon?
There may be a couple of speed bumps in your way, though—using an Amex gift card on Amazon may not be straightforward.
Read on to get all the facts on how to use an American Express gift card on Amazon. You'll also learn how to win free prepaid and gift cards, as well as cash, with Mode Mobile!
Earn an easy $4 TODAY!💸
Take full control of your subscriptions. Earn a $4 Mode MasterCard when you sign up and link your bank account to Rocket Money!
TODAY get a FREE stock and $15!💰
Get 1 FREE stock worth up to $225 + a $15 Mode MasterCard after you sign up for Robinhood and fund your account with at least $1!
How Do American Express Gift Cards Work?
American Express gift cards can be preloaded with any amount between $25 and $3,000 and given to whomever you want to reward or treat.
They work like their counterparts from Mastercard and Visa, meaning they can be:
Bought directly from American Express or affiliated stores, including

Walmart

,

Target

, and gift card retailers

Redeemed at any place that accepts regular or prepaid Amex cards, including

retailers' online stores

Purchased in physical or digital form—the recipient will either receive a physical card in the mail or an email with the details of a virtual card
While most Amex gift cards are ready to be used as soon as you receive them, you may need to register or activate yours before you can use it with some online retailers.
Registration involves calling the American Express customer service line at 1-877-297-4438. You will need to provide the following:
15-digit gift card number

4-digit Card Identification Code (CIC) provided on the front of the card

3-digit Card Security Code on the card's reverse side

Address where you live
Once your card is registered, you should be able to use it without hassle. Registration also provides you with extra peace of mind should your card get lost or stolen—Amex will usually be happy to cancel lost cards and replace them.
Source: JoshuaWoroniecki
How To Use an Amex Gift Card on Amazon
Once you have a fully registered Amex gift card in your possession, your first stop might well be Amazon.
With its vast range of products and services on offer, Amazon is the perfect place to splurge using your gift card.
To use your American Express gift card for buying products on Amazon, you have to load it as a payment method—as follows:
Log in to your Amazon account

Hit the

Your account

option from the drop-down menu

Select

Your payments

Click on

Add a payment method

Fill in your card details
Your card should now be ready for use—you can start shopping, choosing your Amex gift card as the payment method at checkout.
Note that this only works if you want to buy something up to a certain amount—Amazon won't allow you to use multiple payment methods to buy items. This means that you can only use your gift card to purchase items from Amazon that are cheaper than or the same price as the value of your gift card.
As an example, if you try to buy an item priced at $60 with a gift card to the value of $50, your transaction will be declined—you don't get the option to top up your payment with your credit or debit card.
The result is that you:
Are limited to items within the spending limit of your gift card

Risk ending up with a small, unusable amount on your gift card after you have made a purchase
Neither of these options is perfect, but there is a workaround that can help you get the maximum value out of your American Express gift card on Amazon.
This involves adding your gift card to your Amazon gift card balance.
How To Add American Express Gift Cards to Amazon
All Amazon account holders have a gift card balance already set up for them. Your gift card balance will start at $0 unless you have previously bought or received Amazon gift cards.
The full value of your Amex gift card can be added by following these steps:
Log in to your Amazon account

Go to

Your account

and choose

Payment options

Add your Amex gift card on the next screen (as described above) if you haven't already done so. Don't try to add the Amex card as a gift card but rather as a credit or debit card

Go to

Your account

and press

Your gift card balance

Hit the box

Reload your balance

On the next screen, enter the balance on your American Express gift card

Choose your Amex gift card as the payment method
Once all these steps are completed, the balance from your Amex gift card should immediately reflect under your Amazon gift card balance.
If you have multiple gift cards, you can repeat the process as often as necessary.
What Problems Could You Experience When Transferring Your Amex Gift Card to Amazon?
The only glitches that you may encounter when trying to buy Amazon gift card credit using your American Express gift card are that your:
Amex gift card isn't registered properly

—In this case, you won't be able to load your card as a payment method on Amazon. You'll have to call the Amex customer service line again and verify that everything is correct

Address doesn't match the address Amex has on file

—Your Amex gift card is linked to your address at registration. If this address doesn't match the billing address Amazon has for you, you may run into issues, as anti-fraud measures the company has in place might prevent you from loading your card as a payment method

Remaining balance is lower than the Amazon gift card amount you're trying to purchase

—If you try to purchase an Amazon gift card credit of $30 and your Amex gift card only has a $29.99 remaining balance, the transaction will be declined
Once you've identified and fixed the issue, you should be able to carry on with your shopping spree.
If you choose to use your Amazon gift card balance at checkout, Amazon will charge it before any other cards you have loaded unless you specify otherwise.
You get to use the full value of your Amex gift card and can buy items at a higher value if you wish—the outstanding amount will be charged to your default Amazon payment method.
Source: Mode Mobile
Ready To
Redeem? Amex Gift Cards for Amazon
Can Be Yours With Mode Mobile!
Now that you've understood how to get the full value of your Amex gift card on Amazon, all you need is to get one for free!
Step forward Mode Mobile.
Mode Mobile believes that you, as a consumer, should get rewarded for testing and using the products big companies make money off. The company has created ways for you to earn rewards by doing something you do every day—using your phone.
You can start collecting points to convert towards rewards from Mode Mobile by:
Download the Mode Earn App and Get Rewarded!
The Mode Earn App can be downloaded for free on Google Play and has earned a rating of 4.4 stars after over 30 million downloads.
Of all the apps you can use to earn free gift cards and other rewards, Mode Mobile is the only one that offers top earning power for performing everyday tasks on your phone, like:
Shopping online

Surfing the net

Tracking your fitness levels

Downloading partner apps

Playing your favorite games

Playing music or listening to the radio

Watching short clips

Inviting friends

to get the app or phone

Filling out surveys
Every time you use your phone, the Mode Earn App will award you points—even activities such as unlocking your phone or charging your battery get rewarded.
Once you have accumulated enough points, you can start converting them to amazing rewards, like:
Gift cards from:

Paypal cash

that you can use to purchase an Amex gift card

Game cards for

Fortnite

, PUBG, and Free Fire

Cryptocurrencies and stocks

Airtime
Using the Mode Earn App doesn't require any registration or fees—install the app, and you're all set to earn!
Mode Mobile wants to make using your phone worthwhile—you can earn up to $600 a year with Mode Earn App's current earning models.
Download the Mode Earn App today and start earning!
Source: Mode Mobile
Double Your Rewards With the Mode Earn Phone!
If you get a Mode Earn Phone, your rewards will rise to potential $1,200+ a year!
The Mode Earn Phone comes with a pre-installed Mode Earn App and a widget that gives you 16 earning modes (such as Music Mode and Games Mode), doubling your earning potential.
The latest Mode Earn Phone—the Mode Earn Phone MEP2—has a great set of specs, including:
Mode Earn Phone MEP2 Features

Details

Memory

128GB storage

1.6Ghz chip

Octa-Core ARM Cortex

Hardware

6.52'' HD screen

Dual SIM slots

Triple-lens camera—13MP + 2MP + 2MP

5MP selfie camera

3.5mm headphone jack

4,000-mAh battery with overvoltage protection

Extras

Gravity, light, proximity, gyroscopic, and compass sensors

Fingerprint and Face ID unlock

IEEE 802.11 b/g/n Wi-Fi hotspot and BT4.2 Bluetooth connectivity
How To Get Your Mode Earn Phone
Getting your Mode Earn Phone is as easy as earning rewards with it—you have two options, namely to:
Buy the Mode Earn Phone

—For an upfront cost of $109, you can buy a Mode Earn Phone to keep and use how you want. Use the phone continuously for a couple of months, and you will recoup the cost of your phone through the rewards you earn

Subscribe and pay a monthly fee

—If you want to avoid the upfront cost, you can sign up for a free trial with Mode Mobile. Once the free trial period ends, you will pay a monthly fee of $9.99 to keep your subscription going. You will also be upgraded to the latest Mode Earn Phone model after 18 months of continuous subscription
The Mode Earn Phone gives you double the rewards in a great device—get your Mode Earn Phone today! 
Feature image source: rupixen
Get Free Gift Cards In Minutes