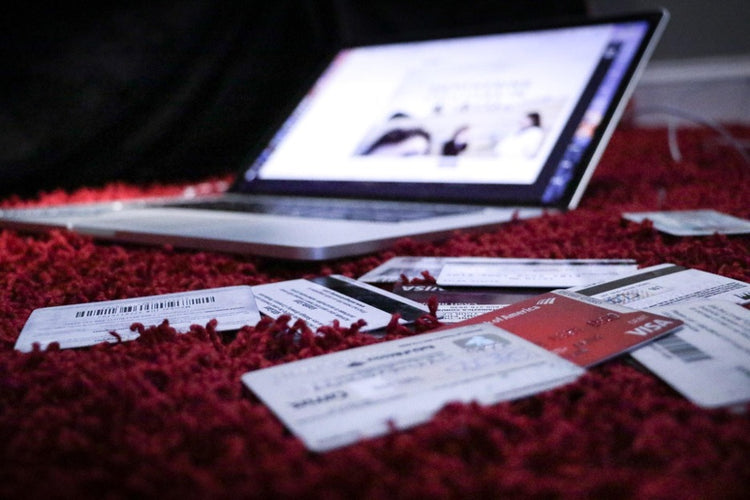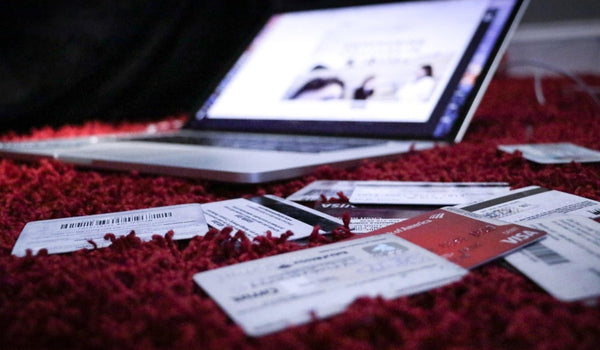 How To Use an Amazon Gift Card Without a Credit Card
How To Use an Amazon Gift Card Without a Credit Card—Dilemma Solved
Amazon is a great place to shop, but the paying part might be a problem for some. If you don't have a credit or debit card, you may believe that you can't shop on this platform at all. You may feel uncomfortable sharing your credit card information online, and you could be wondering how to use an Amazon gift card without a credit card. 
The good news is—this option is possible, and you can enjoy the discounted prices and great deals paired with (often) free shipping if you have a reward card offered by this company.
Keep reading this article and learn how to:
Use a gift card on Amazon without a credit card

Pay on Amazon using other alternative methods that don't involve disclosing your credit card info
A Step-by-Step Guide to Using an
Amazon Gift Card Without a Credit Card
While many online stores accept PayPal or Bitcoin, Amazon allows you to shop only with Mastercard, Visa, or American Express credit cards. If you don't own any of these or are reluctant to share your credit card info, you can use an Amazon gift card as a viable payment method.
You need to complete two simple procedures before using your gift card online:
Create an Amazon account

Redeem the Amazon gift card
Source: Riekus
Creating an Amazon Account
Before using an Amazon gift card, you need to create an account on the Amazon website. You will not be asked to provide any credit card information—here is all you have to do:
Visit the Amazon website

Select the

Accounts & Lists

and click on

Start Here

Enter your full name, email address, and the chosen password in the designated fields

Click on

Continue

Copy the One Time Password (OTP) you received via email

Paste the OTP in the provided field back at the Amazon page and click on

Verify

Provide your cell phone number and click on

Add a Mobile Phone Number

(you will receive another OTP)

Copy the OTP you received in a text message in the provided field on the Amazon page and click on

Create Amazon Account
Once the account creation is finalized, you can proceed to redeem your gift card.
Redeeming an Amazon Gift Card
Before purchasing anything on Amazon, you have to transfer the funds from your gift card to your Amazon account, i.e., redeem your gift card. You can do it either via browser or in a mobile app.
To apply your gift card funds to your Amazon account using your desktop or laptop, follow these steps:
Go to the Amazon website and log in to your account

Hover over

Hello

and click on

Account

from the drop-down menu

Select the

Gift Cards

option

Select

Redeem a Gift Card

from the side menu on the left side

Type in your gift card information and click

Apply to Your Balance
To redeem your Amazon gift card using a mobile device—either Android or iOS—proceed as follows:
Start the app or visit the Amazon website

Log in and tap on

Hello

Select

Payments

and tap on

Your Payments

Tap on

Amazon Gift Card

and then

Redeem a Gift Card

Type in the gift card number and PIN code

Click on

Apply to Your Balance
Upon completing these steps, the funds from your gift card will be deposited to your Amazon account and available for your next purchase. Note that the redemption process for Specialty gift cards might differ, depending on the company or platform the gift card is for.
Shopping With an
Amazon Gift Card Without a Credit Card
With your Amazon gift card funds on your Amazon account, you can proceed to the fun part—the shopping!
Source: Ales Nesetril
Apart from the limitless items sold on the Amazon website, you can spend your Amazon gift card balance on products and services owned by the company, as well as platforms partnered with Amazon. A few online retailers also accept Amazon gift cards as a payment option. 
Refer to the table below to see where you can spend your gift card funds:
| | |
| --- | --- |
| Products/Services Associated With Amazon | Online Retailers That Accept Amazon Gift Cards |
| | |
Once you place an order on Amazon, you can choose whether you want to pay via credit card, your regular account balance, or your gift card funds. Upon selecting the appropriate option at the checkout, the gift card balance will be automatically applied to your purchase. Note that Amazon gift cards issued after 2005 don't expire, so you can use the transferred funds whenever you want.
Earn an easy $4 TODAY!💸
Take full control of your subscriptions. Earn a $4 Mode MasterCard when you sign up and link your bank account to Rocket Money!
Alternative Ways To Pay on Amazon Without a Credit Card
A gift card is not the only payment method you can use on Amazon that doesn't involve credit card details. The alternative options include:
Debit card

Money order, check, or cashier's check

PayPal Credit

Bank account number
Debit Card
You may feel safer using a debit card online while ordering from Amazon because it has limited funds on it. As long as it has a Visa or a Mastercard logo on it, you can use it on this platform. 
When you get to the checkout, you should:
Click on the

Pay With a New Card

option

Select

Visa

or

Mastercard

Provide the debit card information

Click on

Continue
Money Order, Check, or Cashier's Check
Another payment option that doesn't require a credit card is a check or money order. Once you get to the checkout, follow these prompts:
Select the

Check or Money Order

option

Click on

Continue

Complete your order
You will receive an address where you need to send the payment—you have 30 days to do it before your order gets canceled. 
PayPal Credit
PayPal Credit—formerly Bill Me Later—is an option for online shopping that doesn't require you to pay anything upfront. To find out if you can take advantage of this option, you will have to provide:
Your billing address

Last four digits of your Social Security number

Your date of birth
Once you accept the Terms and Conditions, you will get a notification informing you whether you are eligible for this payment method. If yes, you can order what you want from Amazon and pay for your goods this way. 
Bank Account Number
You can also choose to pay for your Amazon order by providing your bank account number. Here is how:
Select the

Pay With a Checking Account

option

Enter the bank branch and bank code

Type in your account number

Specify the account holder's name

Add a driver's license or national ID number

Re-enter your account number

Click on

Continue
How Can Mode Mobile Help You Earn Free Amazon Gift Cards?
You can avoid disclosing your sensitive info to Amazon by using the gift cards offered by this company, but buying a reward card isn't a budget-friendly option. If you purchase it yourself, you will spend the same amount of money you would when buying goods directly from the platform, which doesn't make any sense. The only effective option to save money is to get free Amazon gift cards, but it's easier said than done. 
There are multiple free gift card apps on the market that offer such rewards, but it usually takes users too long to collect the necessary points and meet all the requirements. If you want to speed up the process and get a chance to earn free gift cards and many other rewards in a fun and smooth way, Mode Mobile has a perfect solution for you! 
Kashkick
Get cash back from Kashkick when you read emails, complete surveys, take quizzes, refer your friend, and subscribe to special promotions!
We offer you a unique opportunity to earn supplemental income by doing the tasks you regularly perform on your smartphone. No need to meet specific criteria—you can start right away by opting for one of the following two products that can make earning cash and rewards a breeze:
Source: Siddharth Bhogra
Install the Mode Earn App and Have Fun Making Money
The Mode Earn App rewards you for performing a plethora of activities on your phone—some of them being:
Watching ads

Listening to music

Reading news

Accepting challenges

Locking your phone

Charging your phone
The app runs in the background and monitors the activities you complete on your device. When you perform an activity the app supports, it rewards you with an appropriate amount of points. Once you collect enough reward points, you can redeem them for various free items, including Amazon gift cards!
With our app, you will get the chance to make more than $600 a year, and the best part is—you can choose in what form you want to receive your rewards! Besides free reward cards, you can earn:
Cash

Physical goods

Cryptocurrency

Coupons

Gaming rewards
What sets the Mode Earn App apart from all other reward-based platforms is the number and versatility of the tasks you can complete to earn different rewards. Mode Mobile has partnered with many companies, enabling you to earn by enjoying personalized offers and participate in activities tailored to your specific interests!
Our app is completely free to use and doesn't entail any hidden fees. It's also available worldwide and has:
Over 30,000,000 users worldwide

More than 2.6 million reviews

4.4-star rating on Google Play
You can download the Mode Earn App from the Google Play store and start earning in no time!
Double the Money You Make With the Mode Earn Phone
We have also gone one step further and designed the Mode Earn Phone—a smartphone device that comes with a pre-installed Mode Earn App and enables users to collect points twice as fast as the app when installed on any other device!
The phone operates on the same earn-as-you-go principle as the app. For each activity you complete on this phone, you will receive double reward points, meaning you'll be able to collect $1200+ in a year! This will enable you to cover all of your purchase and data expenses within the first few months, even if you use the phone casually. This gadget also comes with fantastic specs, which means you can ditch your old phone and use our device as your regular smartphone!
Source: Vladimir Proskurovskiy
You can buy or subscribe to the Mode Earn Phone in two ways:
Start for free by getting a free trial period and then paying a monthly subscription of $9.99, billed quarterly

Buy the phone by making a one-time payment in the amount of $109
Regardless of the subscription option you choose, you will receive a new model of the phone with the latest features and upgrades every 18 months. You also get a 12-month warranty for the device and a 6-month warranty for the battery!
Featured image source: Dylan Gillis
Get Free Gift Cards In Minutes