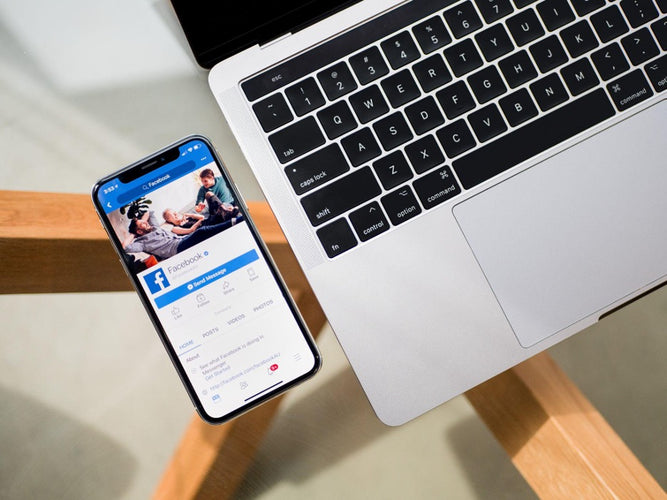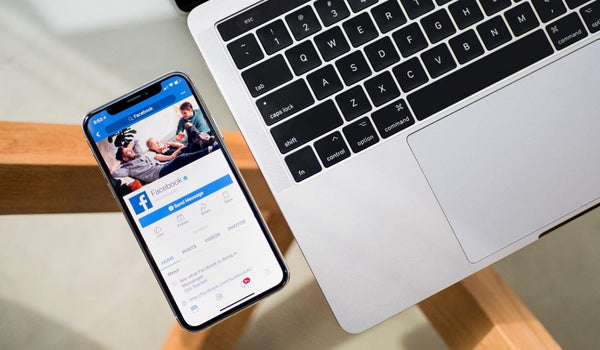 How To Redeem a Facebook Gift Card—A Brief Guide
How To
Redeem a Facebook Gift Card
—Explained
In-game purchases can make all the difference between getting stuck on a game level for weeks and completing it in record time. Still, these purchases cost money and can easily get expensive, especially for the younger population. To reduce costs, companies like Meta (formerly known as Facebook. Inc) provide gift cards.
Facebook gift cards—popularly referred to as Facebook game cards—are used to make purchases for game items, such as coins and boosters for Facebook games.
To be able to make purchases, you have to redeem your gift card first. In this guide, we'll explain how to redeem a Facebook gift card and where to get them if you need more. We'll also let you in on how to get free gift cards as soon as you download the Mode Earn App from Google Play!
TODAY get a FREE stock and $15!💰
Get 1 FREE stock worth up to $225 + a $15 Mode MasterCard after you sign up for Robinhood and fund your account with at least $1!
Facebook Gift Cards—Frequently Asked Questions
Facebook gift cards come in both physical and digital formats with different values starting from $10. They are used for making different in-game purchases for Facebook games, such as:
Candy Crush Saga

8Ball Pool 

Hidden Chronicles

Crazy Planet
To effectively use your Facebook game card, you should get familiar with the company's gift card policy. The following table highlights the most common questions users have when using Facebook gift cards:
FAQ

Answer

Can I get a refund on digital Facebook gift cards?

Typically, after you've purchased a card, you get 30 minutes to cancel the order. After that, there are no refunds

How are Facebook gift cards delivered after purchase?

Digital cards are sent to the recipient's email—the card should be claimed within 24 hours by clicking on the link

Physical cards are sent to the mailing address you entered during the purchase

Can I use Facebook gift cards to pay for Facebook Ads?

No. Gift cards can only be used for Facebook games and in-game purchases

Do Facebook game cards expire?

No. They can be used as long as there's a balance on the card

Can I transfer my Facebook game card balance to a loved one?

You can transfer your card to someone on Facebook as long as:

If you've already started using your game card, its balance cannot be transferred to another account
Where To Redeem Facebook Gift Cards
Whether you've received a Facebook gift card from a loved one or got it yourself, you have to redeem it online to start purchasing game items with it. Follow these steps to successfully redeem your Facebook game card:
Go to Facebook's dedicated

game card redemption page

Enter the PIN (for physical cards) found on the back of the card or the gift card code from the delivery email (for digital cards)

Hit

Redeem

Select your preferred currency

Click on

Continue
Once you complete this process, the full value of the card will be added to your account, and you can start purchasing game items. The card cannot be reused or reloaded once the full value is depleted.
How To Buy Game Items With Facebook Gift Cards
Source: Austin Distel
After you have redeemed your card, you can buy game items for your favorite games. Here's how to purchase in-game items with a Facebook gift card:
Log in to your Facebook account via a web browser

Scroll down to locate games on the left-side menu panel

Select the Facebook game you want and click on it

Choose the game item you want to buy

Click on the

Buy

button to purchase the item
Immediately after you buy the item, the equivalent amount will be removed from your account. If the amount on the card isn't enough, the transaction will not be completed—you may need to purchase a new Facebook gift card since they are the only method of purchasing game items.
Where Can You Get Facebook Gift Cards?
Source: Nghia Nguyen
Unlike other tech giants like Apple or Xbox, Facebook does not stock or sell its gift cards. Instead, you can find both physical and digital Facebook game cards at several verified third-party retailers. According to Facebook, game cards are available in more than 20 countries and at over 130,000 online and physical retail locations worldwide, including:
Amazon

Target 

Best Buy

MyGiftCardSupply

GiftCardPlace

SteamCardDelivery 

GameCardDelivery

eGifter

TheCardCloset
Third-party vendors may offer discounts from time to time, allowing you to score cheap Facebook gift cards and save money.
Can You Get Facebook Gift Cards for Free?
If you can't afford or don't want to spend money on game cards and in-game purchases, you should consider getting Facebook gift cards for free. Some of the most common methods of getting free gift cards include:
Survey websites

Social media promotions

Free gift card apps
Survey Websites
The internet provides lots of earning opportunities through Get-Paid-To (GPT) platforms like survey websites. These websites work in a simple way—when you complete a survey, you earn points that can be exchanged for various rewards, including cash and free gift cards.
Currently, you can earn free Facebook gift cards on popular survey platforms, such as Prize Rebel. The downside of this option is that you'd need to spend days completing surveys to achieve tangible results.
You should also research the platform before joining it as not all survey websites are legitimate—some platforms might try to steal your financial and personal information. Always read other users' reviews and check the ratings, if available.
Social Media Promotions
Businesses use social media giveaways to grow their brand reach and awareness. They may give out free products, discounts, or gift cards to winners of the giveaway. To find a Facebook gift card promotion, search for relevant hashtags on Instagram or TikTok, where giveaways are most popular.
Examples of good hashtags include:
#facebookgamecardgiveaway

#facebookgifts

 

#facebookgiveaway
The major downside of giveaways is that winners are determined by luck in most cases.
Reward-Based Apps
These apps are the most efficient and steady source of free gift cards you can find. They allow users to earn a wide range of prizes—such as high-demand closed-loop gift cards, Visa and Mastercard gift cards, and game-based items—by performing various activities (including playing games) on their phones.
Still, you have to find a reward-based app that's both enjoyable and safe to use since not all are legit—some may be fraudulent platforms looking to phish your personal and financial details. The app you choose should also offer several earning tasks so you can earn more money faster.
If you're interested in a tested and proven source of free gift cards, Mode Mobile has got your back. The company offers two products—the Mode Earn App and Mode Earn Phone—that enable users to earn various rewards, such as gift cards, game cards, and thousands of dollars worth of cash every year.
Build Your Side Income With the Mode Earn App
Source: Mode Mobile
The Mode Earn App is a free-to-download and free-to-use app designed to monetize the time you spend on your phone every day. Unlike most similar apps, the Mode Earn App provides users with a wide range of simple phone-based tasks to perform and earn from, including:
Playing mobile games

Streaming music

Locking and unlocking the phone

Checking the weather

Surfing the web

Watching short videos

Installing and trying out new games and apps
When you perform the tasks, you automatically earn points which can be redeemed for a variety of prizes:
With the Mode Earn App, you don't have to spend your whole day on the phone only to get petty cash. The app offers lucrative earning activities, guaranteed prizes, and a safe money-making environment, and plenty of users can attest to this. The Mode Earn App has been downloaded more than 30 million times across the world and has received over 2.6 million reviews, averaging an impressive rating of 4.4 out of 5 stars on Google Play.
Install the app and start earning a substantial side income right away!
Get the Mode Earn Phone and Double Your Earnings
The Mode Earn Phone is a game-changing Android-powered smartphone that helps you earn twice as much as the app installed on a different device. The phone comes with the pre-installed Mode Earn App and features an earn-as-you-go-widget. This combo lets you collect rewards at a double rate, which means you can earn up to $1,200 a year.
The widget allows easy access to 16 earning modes, including:
Games Mode

Charge Mode

Music Mode

Lock Screen Mode

Surf Mode

Fitness Mode

Task Mode

Finance Mode
The Mode Earn Phone is also equipped with powerful specs that can handle performing various intense tasks, such as gaming, for long hours. The latest model, the Mode Earn Phone MEP2, has the following standout features:
4,000 mAH battery to conveniently complete your tasks

Octa-core processor for a smooth gaming experience

Large 6.52 full HD screen for an immersive phone experience 
The device is also compatible with all major GSM carriers, including T-Mobile and AT&T.
Source: Mode Mobile
How To Get the Mode Earn Phone 
There are two options to get a Mode Earn Phone:
Buy it at a one-time purchase price of $109

Start a first-month free trial and later pay a monthly subscription fee of $9.99 (billed quarterly)—If you keep your subscription active, you will receive the latest model every 18 months when it's released
The Mode Earn Phone is also a device that pays for itself. By using it for only four hours every day, you'll be able to earn back your investment and cover data cost plans within three months.
Buy or subscribe to the Mode Earn Phone today and double your side income!
Featured image source: Timothy Hales Bennett
Get Free Gift Cards In Minutes