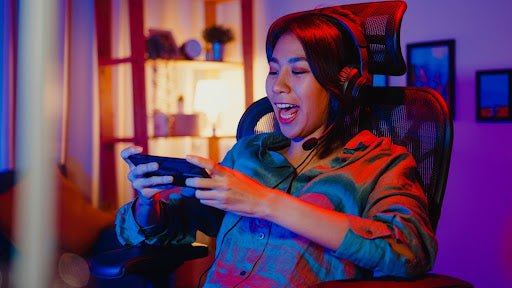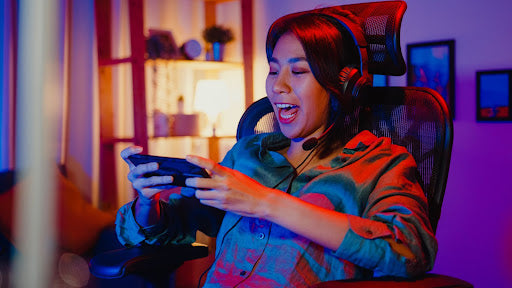 Online Cash Games—An In-Depth Guide
Online Cash Games
—Everything You Need To Know
Playing games to earn money is a concept that has become increasingly popular in recent years. Many gamers have turned their favorite pastime into a full-time job by opting for one of many gaming-related careers, such as becoming Twitch and YouTube streamers, game developers, or game QA testers. If you're into less complicated and time-consuming games and are looking for a way to monetize your skills, you should consider playing online cash games.
The popularization of cash games has led to an oversaturation of the market, making it difficult for interested people to find legit options to earn. Fret not—this article will give you all the information you need about online cash games and provide examples of the most reliable and profitable ones.
If you're interested in exploiting more game-related earning opportunities, Mode Mobile's products will help you with that—read on to find out how.
Can You Earn
Real Cash Playing Online Games
?
While it may sound too good to be true, you can make money by playing games online. A bigger issue is how much money you can make this way, and that depends significantly on the games you choose to play and the platform you opt for. Other factors include luck, the time you're willing to invest, and your skill level. Keep in mind that you cannot earn a full-time salary this way—online cash games can bring you side income in the form of money and various rewards (gift cards, merchandise, etc.).
Other types of money-earning games can even bring you cryptocurrencies and NFTs (non-fungible tokens), so if you're in the market for those, you should look into some play-to-earn games.
Source: regularguy.eth
Cash-Winning Games
—How Do You Actually Earn Money?
Getting paid to do what you love—play games on your phone—sounds too good to be true for a reason. Everything promoted as free on the internet is a cause for suspicion. So how do you actually earn money on online cash platforms?
There are two ways you can get paid:
Ad views and clicks

—Apps hosting games that pay you to play typically include advertisements that stay on top of the screen or play when you open the app or before the game starts. Ad companies pay these apps to show their ads, and players receive a portion of the earnings, which entices them to come back

In-app purchases

—Some games aren't completely free but require buy-ins to play games. This is usually the case when the game in question holds tournaments, and the winner takes home a cash prize or a different reward. To be able to provide the prize, apps require players to pay an entrance fee
How you'll get paid depends on the platform. In most cases, it's through PayPal, Apple Pay, or Google Pay deposits or with debit and prepaid cards.
Kashkick
Get cash back from Kashkick when you read emails, complete surveys, take quizzes, refer your friend, and subscribe to special promotions!
Earn Side Income Fast—Play

 
Games for Cash
 

With Mode Mobile
Playing online cash games, especially casino-type ones, is too risky to rely on for a steady side income. If you want a safe earning environment, Mode Mobile is the right choice.
The company enables you to earn cash and various rewards by doing what you enjoy—playing games. Some of the game-related earning opportunities include:
Trying new mobile games

Completing in-game challenges

Reaching new levels in games
Unlike most online cash game platforms, Mode Mobile's products allow you to earn money by doing a number of other activities as well, such as playing music, browsing the internet, and even charging your phone.
Source: Mode Mobile
Once you complete an eligible task, you get points, which you can later redeem for hundreds, or even thousands of dollars worth of rewards annually. To start earning cash and collecting rewards effortlessly, download the Mode Earn App or get a Mode Earn Phone.
Install the Mode Earn App and

 
Play Free Games Online for Money
The Mode Earn App is one of the best reward-based apps on the market. You can download it for free and use it to earn money and other rewards by doing simple tasks on your phone. The app monitors your phone activity and provides you with the earning tasks that suit your interests—if you're into gaming, the app will recommend all of the game-related activities.
You can download the Mode Earn App for free (no hidden charges) from the Google Play store and earn up to $600 a year. Completing tasks brings you points that you can later redeem for cash and all sorts of items:
Reward Type

Item

Cash and payment cards

Investments

Gift cards

Gadgets

Mini-drones

Bluetooth speakers

Wireless headphones

Game-related items

Other

Airtime

Donations

Discount coupons
The Mode Earn App has an outstanding rating of 4.4 stars on Google Play, and for a good reason. Millions of users praise the app for:
A myriad of tasks with a high earning rate

Booster offers that increase earnings

A risk- and stress-free earning experience

Quick and smooth payouts
Install the Mode Earn App and start earning cash and rewards in a fun and easy way.
Source: Mode Mobile
Get a Mode Earn Phone and Earn Even More Side Income
The Mode Earn Phone can help you gain a significant side income of over $1,200 per year! This cutting-edge Android device comes with the Mode Earn App already installed and a built-in earn-as-you-go widget. The widget enables easy access to 16 different earning modes:
Watch Mode

Games Mode

Fitness Mode

News Mode

Data Mode

Cash Mode

Charge Mode

Surf Mode

Crypto Mode

Weather Mode

Share Mode

Task Mode

Music Mode

Save Mode

Lock Screen Mode

Finance Mode
Even if you take away the earning features, the Mode Earn Phone is a stylish smartphone designed to facilitate your phone-based activities. The latest model—Mode Earn Phone MEP2—boasts these amazing specs:
6.52-inch HD+ touchscreen

Android OS 11

Octa-Core ARM Cortex

Face and fingerprint ID unlock

Triple lens-back camera (13MP + 2MP + 2MP)

5MP selfie camera
Source: Mode Mobile
How Much Is a Mode Earn Phone?
You can get a Mode Earn Phone by choosing one of the two options:
Purchase the device

—make a one-time investment of $109

Subscribe to the phone

—pay a monthly fee of $9.99 (billed quarterly) after a free trial period
If you choose the latter option and maintain your subscription, you will receive a brand new model when it's released (every 18 months).
Getting a Mode Earn Phone is a risk-free investment, regardless of whether you buy or subscribe to the phone—most users earn back the initial investment within two to three months of moderate use (approximately four hours a day).
Get a device that pays for itself and makes you money—buy or subscribe to the Mode Earn Phone and take your earning game to the next level!
Types of
Online Cash Game
s
Picking an online cash game to get started can be quite overwhelming due to the huge number of options available. First, you need to do is decide on the type of game you would like to play—some of the most popular types of online cash games are:
Poker

Dominoes

Solitaire

Bingo
Online Poker Cash Games
One of the most popular and beloved casino-type of online cash games is poker. Like real-life poker, the online variant can be played with real money. If you want to try it out, you should always check the following before choosing the platform:
Reliability

Buy-ins

Game selection

Bonuses and rewards
Poker is an easy game to play once you get the hang of it, which you can do by playing on platforms that don't use real money first. Once you master the game, you can start playing for real cash. Some of the best and most popular platforms where you can play online poker for real money are:
888poker

GGpoker

PokerStars

WPT Global

partypoker
Note that there's usually an entrance fee involved—most of the platforms require you to pay $5–$10 to enter competitions.
Source: Kelli McClintock
Online Cash Dominoes
This turn-based tile game of skill is perfect for those who enjoy odds calculations and hand reading. The gameplay doesn't differ much from the real-life variant—games are usually played with 28-tile double six sets, and the goal is to get a set number of points over a series of games. You can play either individually or in teams of two.
Here are some of the most popular platforms where you can play dominoes and earn cash while doing it:
Dominoes Gold

Crazy Domino

Domino Royale
Online Solitaire Cash Games
Solitaire is a perfect game to play when you want to relax—cascading cards at the end of a successfully completed game have an almost therapeutic effect. Having a chance to earn some side cash while relaxing makes this game even better. Some of the most reliable and popular platforms that pay you to play solitaire include:
Klondike Solitaire

21 Blitz

Pyramid Solitaire
Online Cash Bingo
Bingo is a popular game of luck that involves crossing out the numbers off your ticket when they're called out or shown. The difference between regular and online bingo is that online bingo platforms use a random number generator. The game doesn't require any knowledge, experience, or skill—all you need to earn some pocket money is a bit of luck. The following are some of the most popular platforms where you can play bingo for cash:
Blackout Bingo

Bingo Cash

Bingo Pop

Bingo Clash
Gaming Online for Money
—Potential Risks and Downsides
Before downloading a solitaire app or playing one of many online poker cash games, you should look into the potential risks and disadvantages of this type of earning. Some negative aspects of online cash gaming are the following:
It gets boring quickly

—Playing games, even for money, should be an enjoyable activity. If you're stuck playing one game over and over again (especially if you keep investing more and more time to get bigger payouts), it can become stressful and start feeling like a chore
There are certain risks involved

—All games that require cash investments carry significant risks of losing the money
The payouts are low

—How much money you'll make depends on the game and the platform, but you should keep in mind that the earnings are typically not that high. You should also note that if you want to earn bigger rewards, you might have to invest more money to enter competitions
If you want an easier way to earn side income while doing something you love, you should consider Mode Mobile. The products that the company offers enable you to earn money and different rewards while completing a variety of activities, so you never get bored while earning. There are no risky investments either—it's a fun and safe experience for anyone who likes spending time on their phone.
Featured image source: Mode Mobile
Get Free Gift Cards In Minutes