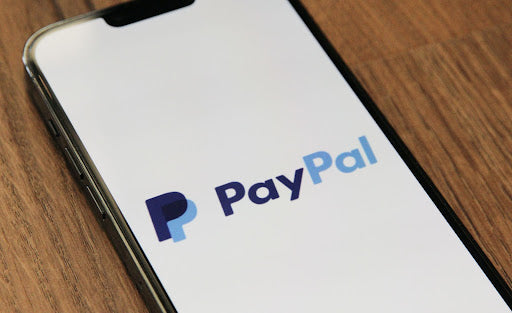 Earn Money by Playing Games—PayPal Cashout
How To
Earn Money by Playing Games—PayPal
Cashouts
Searching for a way to improve your income without putting in too much effort? One of the best ways to earn extra money is by playing games online.
There are numerous games that can earn you money, from online casino games (such as bingo, poker, and solitaire) to play-to-earn (NFT and crypto) games. What these games have in common is that they usually perform cashouts through digital wallets, such as PayPal, which is why some of them are referred to as PayPal games.
In this article, we will provide all the information you need on how to earn money by playing PayPal games.
How To Earn PayPal Money by Playing Games
Before learning about this money-earning opportunity, you should note that it cannot replace your regular source of income—these online cash games can only provide additional earnings.
To start earning PayPal money through games, you should first consider what type of games appeal to you the most. There are numerous platforms and games to consider—there's an app for everything, from casino and arcade to strategy, survival, and building games.
In addition to PayPal cash, most of the game apps include additional prizes such as products, game cards, and gift cards. Checking what rewards the app offers can also help you choose the best one.
Source: regularguy.eth
How Do You Make Money Playing Games With PayPal
?
PayPal games make you money mostly through advertisements—the app requires you to interact with sponsored ads, which in turn generates revenue. Other apps require you to invest some money so you can compete with other players for the rewards it offers.
How do you get paid for this, though? It's simple—most of the platforms have you collect points which you can later exchange for PayPal money (through so-called PayPal gift cards), game cards, gift cards, products, or whatever the app in question offers. You can also receive direct PayPal deposits, but your digital wallet needs to be connected to your account on the cash game platform.
Earn PayPal Money Playing Games
 

With Mode Mobile
Source: Mode Mobile
Mode Mobile allows you to earn money playing games without any risks, stress, and steep investments.
The company helps you earn supplemental income by doing the activities you enjoy, such as playing games on your phone. When you complete an eligible task, you get points, which can be redeemed for hundreds of dollars worth of rewards annually.
Consult the table below to see what tasks you can complete and what rewards you can expect:
Reward-Bringing Activities

Redemption Items

Playing games

Surfing the internet

Checking the weather

Listening to music

Reading the news

Charging the device

Watching videos

Completing surveys

Locking the phone

Installing partner apps

Cash (through PayPal)

Cryptocurrencies

Stocks

Physical goods

Airtime

Donations
To use the company's services, download the Mode Earn App or get a Mode Earn Phone.
What Makes the Mode Earn App the Best App on the Market?
The Mode Earn App has received a 4.4-star rating on Google Play after more than 30 million downloads. Over 2.6 million users have praised it for:
Fast and smooth payouts

A safe and stress-free earning experience

Regular booster offers to increase earnings

A variety of tasks with a high earning rate
Source: Google Play
You can earn up to $600 annually with the Mode Earn App—it is completely free and can be downloaded from the Google Play store. 
Earn PayPal money the easy way—install the Mode Earn App today!
Play Games To Earn Money on PayPal
—Best Apps To Consider
There are numerous games that let you earn money through PayPal. Some of the most popular platforms that host such games are (in no particular order):
Swagbucks

Dabbl

FusionCash

Lucktastic

Mistplay

App Nana

Mode Earn App
Swagbucks
While Swagbucks is not strictly a cash game app, it offers a wide range of games you can play to earn PayPal money. The app also offers welcome bonuses for new users ($5), and besides playing games, you can enjoy other money-earning activities.
Some of the most notable games you can play on Swagbucks are:
Wheel of Fortune

Scrabble Cubes

Catch 21

Trivial Pursuit

Bingo Bingo
The cashout limit is $25.
Dabbl
If you want to earn PayPal cash by playing games and nothing else, then Dabble is the right choice for you. Dabble is one of the few applications of this kind that focuses exclusively on rewarding users for playing games. The app is famous for trivia games—if you enjoy playing pub games, this is another plus.
Dabble also requires only $5 to cash out, and the payouts are fast.
FusionCash
FusionCash works in a similar way as Swagbucks—you can enjoy several money-making opportunities instead of just playing games. 
The app doesn't differ much from other cash apps of this kind (Swagbucks included), but it's worth installing it and trying it out to see which game titles it offers—if nothing else, you'll get a $5 sign-up bonus.
The cashout limit is $25.
Lucktastic
Lucktastic is one of the few apps that promptly makes PayPal cash deposits when you win. The game is based on scratch cards. The premise is simple—you virtually scratch off a prize, and it's instantly yours.
Much like with real-life scratch cards, playing the game online can be a bit of a hit-and-miss.Trying over and over again without getting any results can get frustrating, but the beauty of the online version is that there are no investments.
There's a 1$ sign-up bonus, and the cashout limit is only $5. If you enjoy games of luck, you can't go wrong with Lucktastic.
Mistplay 
Unlike the platforms and games mentioned above, Mistplay is a platform for those who want to monetize their gaming skills and profit as gamers. The platform gives game developers the opportunity to test new games with users. The way it works is that you get a list of games to be tested, which you can download and begin playing for profit.
It's a win-win situation—the game developers receive your honest opinion and feedback about their product, and you get to play a video game and earn money for it.
How much money you'll earn this way depends mostly on the time you spend playing the game. Once you get rewarded with points for your time and effort, you can redeem them for PayPal cash.
App Nana
App Nana pays you to play some of the most popular online games, such as Minecraft and Angry Birds. While the opportunity sounds great, users complain that it takes way too long to collect a decent amount of points to cash out.
When that happens, though, PayPal payouts are usually quick—around 48 hours.
Mode Earn App
Mode Mobile's reward-based app—Mode Earn App—is one of the best apps of this kind on the market.
The app is completely free to download and use and offers a myriad of different money-earning opportunities besides playing games. Because it monitors your phone use, the app recommends ways you can earn redeemable points based on your previous activities. If you love gaming, the app will recommend other similar tasks, such as:
Reaching new levels in games

Completing in-game challenges

Trying out newly launched games
Not only can you make PayPal money by playing games on the Mode Earn App, but you can also get game-related rewards, such as PlayStation cards, Fortnite V-Bucks cards, PUBG coins, and many others.
Get Paid Even More Handsomely for Playing PayPal Games—Get a Mode Earn Phone
Want to earn even more PayPal money and other rewards? Consider getting a Mode Earn Phone.
Source: Mode Mobile
The Android-based smartphone doubles your earnings from the app, helping you earn over $1,200 a year. Mode Mobile makes that possible by equipping the device with a pre-installed Mode Earn App and an earn-as-you-go widget that provides easy access to 16 earning modes:
Watch Mode

Games Mode

Fitness Mode

News Mode

Data Mode

Cash Mode

Charge Mode

Surf Mode

Crypto Mode

Weather Mode

Share Mode

Task Mode

Music Mode

Save Mode

Lock Screen Mode

Finance Mode
Some of the earning modes are designed to help you earn points even when you're not actively using your phone (e.g., when you're charging or locking/unlocking the device).
The Mode Earn Phone goes beyond monetizing hobbies—the smartphone has a sleek design and features that make smooth day-to-day use possible:
Source: Mode Mobile
How To Get a Mode Earn Phone
Mode Mobile lets you enjoy the full-featured device and earning modes at an affordable price—something you don't get with regular phones.
There are two ways you can get a Mode Earn Phone:
Purchase the device for a one-time cost of $109

Subscribe to the phone for a monthly fee of $9.99 later (billed quarterly)
Choosing the subscription option gets you:
A one-month free trial

The latest Mode Earn Phone model every 18 months
Getting a Mode Earn Phone is a risk-free investment—most users earn back the cost of the phone within two to three months of moderate use (approximately four hours a day).
Buy or subscribe to the Mode Earn Phone and choose a risk-free way of earning money by playing games!
Featured image source: Marques Thomas
Get Free Gift Cards In Minutes