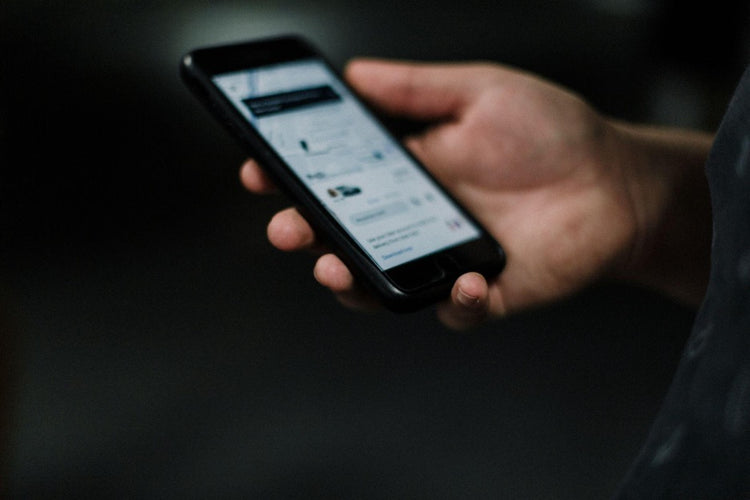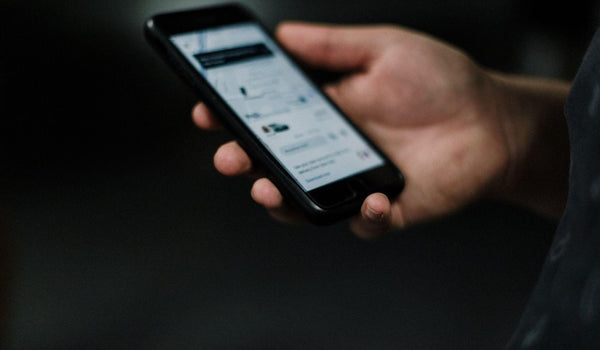 How To Use an Uber Gift Card—All You Need To Know
A Quick Guide on
How To Use an Uber Gift Card
The popular ride-sharing app connects drivers and passengers in a matter of seconds, bringing an Uber driver right to your doorstep. The AI provides an estimate of how much your ride might cost, taking into consideration the travel distance, available drivers, and other factors.
When you have to travel long distances, and your wallet doesn't agree, an Uber gift card can come in handy. Redeeming it can get confusing, though, if you aren't familiar with navigating the payment settings on the app.
In this article, we provide a detailed guide on:
How to use an Uber gift card

 

What to do if you're having trouble redeeming it 

How to get an Uber gift card for free
We also talk about Mode Mobile and how you can use the company's app and phone to earn significant side income in the form of free gift cards, stocks, crypto, and more.
Where Can You Use an Uber Gift Card?
Your Uber gift card can only be used on the ridesharing app or on the platform's other service—Uber Eats. 
For Uber, you can use the funds on your gift card to cover the costs of any future rides you may take using the app. When it comes to Uber Eats, you can order from your favorite restaurant and pay the bill using the balance on your card.
Source: Robert Anasch
How To Use an Uber Gift Card
To be able to use your Uber gift card, you have to redeem it first. You can redeem an Uber gift card by following these steps:
Open the Uber app 

Click on the profile icon in the top right corner

Select

Wallet

Tap on

Add Funds

Select

Gift Card

Enter the gift card code and click on

Add
The funds will be added to your virtual wallet. Here's how you can use the amount you have in your wallet for your next ride:
Click on

Payment Methods

when booking your ride

Select

Uber Cash
If your Uber Cash balance doesn't cover the fare for the ride, you can cover the remaining amount with another payment method. 
Want Free Uber Gift Cards? Enjoy the Safe Ride With the Mode Earn App
With more than 30 million downloads and over 2.6 million reviews on the Google Play store, the Mode Earn App is among the most popular reward-based platforms. 
Source: Google Play
This popularity isn't for nothing—the app is free to download worldwide and doesn't have an eligibility criteria users need to fulfill. You just have to install the app and start earning by completing a plethora of reward-bringing activities—some of which include:
Listening to music

Playing video games

Charging your phone

Checking the weather

Reading the news

Completing surveys

Watching videos

Surfing the internet

Installing partner apps

Locking the phone
Source: Mode Mobile
The prizes are also vast—you can earn up to $600 a year in cash and other valuable rewards. Here are some redemption items the Mode Earn App offers:
Download the Mode Earn App in just a few minutes and start earning!
Kashkick
Get cash back from Kashkick when you read emails, complete surveys, take quizzes, refer your friend, and subscribe to special promotions!
How To Check Your Uber Gift Card's Balance
Know that Uber automatically deducts cash from your primary payment method if your gift card doesn't have enough funds to cover the ride's complete cost. 
To avoid any surprise charges on your credit card or save yourself from the embarrassment of not having cash on hand when you reach your destination, always check how much balance you have left before the trip.
Here's how you can check your Uber gift card balance:
Open the Uber app

Tap on the profile icon in the top right corner

You will see the amount available in your Uber wallet
Can't Use Your Uber Gift Card? This Might Be Why
There are several possible reasons why your Uber gift card might not be working. Whether you are having trouble redeeming it or are unable to select it as a payment method, here are some possible explanations as to why this might be happening:
The gift card wasn't purchased in the country where you're trying to use it

The gift card has already been redeemed

It is a scheduled ride
Gift Card Was Purchased in a Different Country
If you purchased your Uber gift card in the U.S. and traveled to Canada, you won't be able to use the card credits to pay for any rides there. While the reasoning for this might not make sense at first, it becomes more obvious when the currency value is taken into account.
If you travel from a country with a strong currency to one with a considerably weaker one, the rides are also going to be cheaper—that's why Uber prevents the gift cards purchased in one country from being used in another.
Gift Card Has Already Been Redeemed
Receiving a gift card that has already been redeemed is possible if you bought a second-hand card from a third-party platform. This usually doesn't happen when you buy gift cards from authorized sellers.
If you purchased the card from a third-party website, you can contact the support team and complain about the seller you purchased from. Note that there's no guarantee you'll get your money back or receive compensation.
It Is a Scheduled Ride or Family Profile
Uber doesn't allow the use of credits available in your Uber wallet for scheduled rides. You probably won't have to use this feature often, though—if you live in a fairly populated area, chances are you will be able to find an Uber immediately and not have to book one ahead of time.
Uber gift cards can't be used on the Family Profile—an Uber account you share with extended family members. If you are logged in on your family profile, you will have to shift to your personal one to take advantage of your gift card.
Where Can You Get an Uber Gift Card
?
Source: Thought Catalog
You can purchase the digital and physical versions of the gift card directly from Uber or through any of the platforms presented in the table below:
| | |
| --- | --- |
| Platform | Description |
| | You can get a discount when buying your Uber gift card if you already have vouchers for the platform. Only the digital version of the card is available |
| Physical stores | You will be able to find Uber gift cards in physical stores, such as Walmart and Target |
| | It's a convenient method of purchasing an Uber gift card as you can pay for it directly from your PayPal account. Only the digital version of the card is available |
How To Purchase an Uber Gift Card
When purchasing from a physical store, you can choose the amount you want on your gift card, walk up to the cashier, and make the payment—as you would when purchasing anything else in-store.
The process is slightly different when buying a gift card online. It is identical across all platforms, though, so you won't have to search for separate instructions for each. Here's how you can purchase an Uber gift card online:
Go to the

Gift Card

section of the chosen platform

Choose an amount between $25 and $200

Enter the recipient's email address

Enter your name in the

From

section

Type in a message—if any

Select the date you want the card to be emailed

Complete the purchase
The recipient will receive an email with the gift card's details on the date of your choosing, along with the message you had written when placing the order.
Where To Get Uber Gift Cards for Free
Getting free Uber gift cards may seem like wishful thinking, but you should know that several platforms can make it a reality. Here are some popular options to consider:
Survey websites

Reward-based apps 
Survey Platforms
Survey platforms offer an abundance of questionnaires you can answer to get rewarded. For each completed set of questions, you earn points, which can then be exchanged for gift cards and other rewards.
It is important to note that you might not always fit the necessary demographic profile to answer the given questions. You typically have to look for or wait for a suitable survey to appear, which can take a lot of time.
Another downside of most survey platforms is the low pay rate. After spending hours answering questions, you'd be lucky to see more than a few bucks.
Reward Apps
Reward-based apps are a more reliable and versatile method of getting free gift cards—they offer various activities for you to complete to earn points, including watching ads or surfing the web.
Like survey websites, many of these also come with their fair share of disadvantages. The first is the low pay rate once again. You can spend a significant amount of time on some of these platforms and earn a small number of points.
Another downside is a low number of reward-bringing activities available. You typically have only one or two options for earning points.
Mode Mobile provides reward-based products that stand out. Either get the Mode Earn App or the Mode Earn Phone to start earning exciting rewards consistently and with minimal effort.
Double Your Earning With a Mode Earn Phone
The Mode Earn Phone takes your earning game to the next level—it enables you to double the amount that you can earn by using the app alone, making over $1,200 a year. The device has a pre-installed Mode Earn App and an earn-as-you-go widget with 16 different modes that you can take advantage of to maximize your earnings:
Music Mode

Games Mode

Surf Mode

News Mode

Charge Mode

Data Mode

Lock Screen Mode

Fitness Mode

Watch Mode

Save Mode

Weather Mode

Task Mode

Cash Mode

Crypto Mode

Finance Mode
The device isn't short on specs either. Check out the amazing features of the latest model, Mode Earn Phone MEP2:
Source: Mode Mobile
Are you worried that the Mode Earn Phone is out of your reach? Worry not—Mode Mobile has two payment options you can go for to make the transition from your old phone to the Mode Earn Phone as light on your wallet as possible:
Make a one-time payment of $109

Sign up for a free trial, after which you'll pay a monthly subscription of $9.99—billed quarterly
You will earn back your investment in the device within three to four months of moderate use. Get the Mode Earn Phone on your preferred payment plan and bring your supplemental income-earning game to the next level.
Featured image source: Priscilla Du Preez
Get Free Gift Cards In Minutes