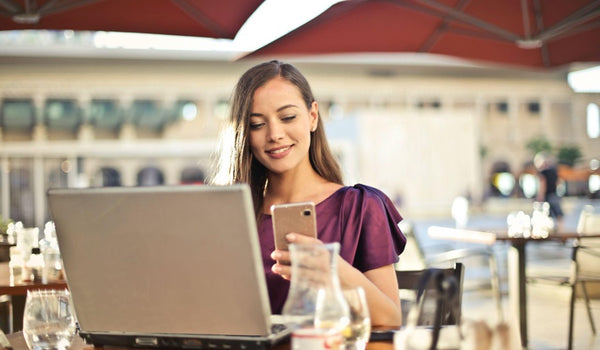 Where To Buy and How To Redeem a Restaurant.com Gift Card
Fine Dining Discounts—How To Redeem a Restaurant.com Gift Card
Everybody loves to treat themselves to a nice night out in a fancy restaurant, tucking into a meal they can't make themselves. Most of us can't afford to have these excursions regularly, and we save them for special occasions.
Restaurant.com has recognized that problem and has partnered with thousands of restaurants and dine-in places across the United States. Their goal is to offer gift cards that allow you to eat out and pay less than you would have to otherwise.
In this article, we'll show you how to redeem a Restaurant.com gift card, where to use it, and how to buy one. We'll also introduce Mode Mobile, a company that enables you to earn a free gift card by using its free gift card app via your phone.
How To
Redeem a Restaurant.com Gift Card
Although Restaurant.com gift cards are for dining in restaurants, you still need to redeem them online before going to a place of your choice and applying the discount.
Before you decide to cash in your gift card, you should do your research and see which restaurants accept Restaurant.com gift cards. You don't have to go to a place nearby, but you should have a clear idea of where you want to eat, as the website will ask you for a ZIP code. Once you enter a ZIP code, you will see a list of all available restaurants to choose from.
You can redeem only one gift card at a time, and you can't combine several of them for a single trip to a restaurant. The good news is that you don't have to redeem the entire gift card in one sitting. For instance, if you have a $400 gift card, you can choose to spend some of it now and save the rest for later.
While Restaurant.com gift cards don't have an expiry date, it can happen that a restaurant you've redeemed your gift card for has left the website and no longer accepts gift cards. When this happens, you can exchange your certificate for a restaurant that is still a part of the program.
The Redemption Process
You can redeem a Restaurant.com gift card on their website, either by using your PC or your mobile phone. Before you can redeem a gift card, you need to have an account so create one before you begin the redemption process.
The process differs slightly based on the device you're using as seen in the table below:
Redeeming Via PC

Redeeming Via a Mobile Phone

Visit the

Redemption

page or go to the Restaurant.com homepage and click on the

Have a Code?

button

Enter the 10-digit code that's on your physical gift card or in your email via which you received a digital gift card

Enter a zip code of your choice

Click on

Enjoy Now

Log in to your account

Check account balance to see if the gift card funds have been applied

Choose the amount you want to redeem

Select a restaurant

Click on

Redeem Now

Go to

My Account

and print your certificate

Open the Restaurant.com app

Tap on

Redeem a Code

in the menu

Choose

Deals Near Me

,

Deals By ZIP

, or

Deals By City

Choose a restaurant

Log in to your account

Enter the gift card code

Tap on

Redeem Now

Show the certificate on your mobile phone to a waiter
Mode Mobile—Turning Your Phone Into an ATM
Instead of focusing only on one task like survey websites, gift card apps offer you the chance to complete various activities and earn reward points that way.
Kashkick
Get cash back from Kashkick when you read emails, complete surveys, take quizzes, refer your friend, and subscribe to special promotions!
With Mode Mobile, you can earn a 4-digit income in a year by:
Checking the weather

Listening to music

Taking timed deals

Reading news articles

Installing partner apps

Playing mobile games

Watching video ads

Completing surveys

Charging your phone

Locking your phone

Surfing the internet
What happens when you get enough reward points? You can exchange them for a variety of items, such as:
Stocks

Physical goods

Game cards (from

 

Fortnite

, PUBG, Mobile Legends, etc.)

Cryptocurrency
To use Mode Mobile's services, you need to install the Mode Earn App on your smartphone or get a Mode Earn Phone.
Where To Use a Restaurant.com Gift Card
Source: Clay Banks
Restaurant.com is in collaboration with thousands of restaurants and food joints all over the United States. Before you decide to use your gift card, you need to make sure which restaurants partake in the program and accept these certificates.
This is made easy for you because the website lists out all the available restaurants once you enter your ZIP code during the redemption process. Still, if you're planning a trip to another place or state (or you're just curious), you can take a look at the website's directory (at the bottom of the main page) of all the restaurants that are in the program.
How To Use a Restaurant.com Gift Card
—Restrictions
Think of Restaurant.com gift cards as discount coupons rather than actual gift cards you get from retail stores, online businesses, and game developers like Roblox. That's because they come with a set of restrictions. For instance, you have to buy a meal that's pricier than the value of your gift card.
Every restaurant has its set of restrictions, and you should go through them before you redeem your gift card to avoid any embarrassing situations.
The most common restrictions include:
Minimum purchase set ($50 or above)

Not valid on certain days (Saturday nights, Fridays, etc.)

Only one gift card allowed per table

Not valid with other offers and promotions

Not valid for tips

Drinks don't count toward the minimum purchase
Where To Buy a Restaurant.com Gift Card
You can buy a Restaurant.com gift card on their website directly. When buying the card, you can choose between a physical gift card and a digital one. Physical gift cards come with free shipping, but you need to wait for them a bit longer, as eGift cards arrive instantly via email.
You can also choose the gift card value. Physical gift cards range from $25 to $100, while digital ones can go from $5 to $500.
Bear in mind that this is the value of the gift card—you pay less than the amount selected. Check out this table to see how much you pay for each available gift card value:
| | |
| --- | --- |
| Gift Card Value | How Much You Pay |
| $5 | $2 |
| $10 | $4 |
| $15 | $6 |
| $25 | $10 |
| $50 | $20 |
| $75 | $30 |
| $100 | $40 |
| $250 | $100 |
| $500 | $200 |
Before you buy a gift card, you should check out their Specials section and see if you can get a better deal that way.
How To Get a Restaurant.com Gift Card for Free
We all love a nice, expensive meal every now and again. What makes it a little less enjoyable is having to pay top dollar to get what your stomach craves. Restaurant.com lets you take a discount, but even then, you need to pay for the gift card, and you need to pay the minimum purchase amount.
The only way to counter this is to find a method of getting a free Restaurant.com gift card.
You'll always find hundreds of websites offering free gift card codes, but those rarely work and are usually a scam. Instead, you should turn your attention to other, legitimate sources of free gift cards.
Source: Mode Mobile
One such source is survey websites. These websites allow you to complete a survey and get rewarded for your time and your answers. The surveys usually revolve around specific products or your shopping habits and are meant to help companies with their market research.
The trouble is that they don't bring a lot of money. You can spend half an hour filling out a questionnaire and get no more than a couple of bucks for it.
Social media giveaways are more rewarding as they offer a whole gift card for free, and you don't have to rake in reward points. Giveaways are hard to win because there are always hundreds and thousands of participants. Still, it's worth a shot, as you only need to leave a like or follow a page to partake.
The last, most versatile, and most reliable option is free gift card apps, which is what Mode Mobile offers.
The Mode Earn App—Earn Money Quickly and Safely
When choosing a free gift card app, you should do your research and make sure you don't fall for a phishing scam. Some scams are easy to recognize because they ask for personal information and promise huge signup bonuses. Others are more subtle, which is why it's important to read through user reviews.
The Mode Earn App has over 2.6 million user reviews on the Google Play store, with the average score being 4.4 stars out of possible 5. Over 30 million downloads from all over the world are a sign of the app's popularity, and you can rest assured your privacy won't be violated.
Source: Google Play
The way that Mode Earn App works is that it runs in the background and monitors your screen time. Whenever you complete a specific task, your account balance will increase automatically. With the app, you can earn a supplemental income of up to $600 a year.
Download and install the Mode Earn App for free!
Using Your Phone Pays Off if Your Phone Is the Mode Earn Phone
The Mode Earn Phone is the first-ever Android device that lets you make money by using it. You'll be able to accrue $1,200+ annually that you can spend on various gift cards and products.
The phone comes with a pre-installed Mode Earn App and an earn-as-you-go widget that features 16 different modes you can use to make money:
Fitness Mode

Task Mode

Data Mode

Share Mode

Finance Mode

Weather Mode

Charge Mode

Cash Mode

News Mode

Crypto Mode

Save Mode

Music Mode

Surf Mode

Lock Screen Mode

Watch Mode

Games Mode
You can get the Mode Earn Phone in one of two ways:
Start a free trial with a subsequent $9.99 monthly subscription fee, billed quarterly

Make a one-time payment of $109
The company's goal is to provide you with a device that you can replace your old phone with and use every day to earn rewards. With four hours of usage each day, you'll be able to pay off the phone and cover data plan costs within a few months!
The Mode Earn Phone is a cutting-edge device that gets updated every 18 months. If you choose the subscription, you'll receive a new model of the phone whenever it comes out.
The current model—Mode Earn Phone MEP2—comes with the following specs:
Source: Mode Mobile
Get yourself a new phone and start earning free items, gift cards, and cash by doing simple, everyday tasks on your device!
Featured image source: Andrea Piacquadio
Get Free Gift Cards In Minutes