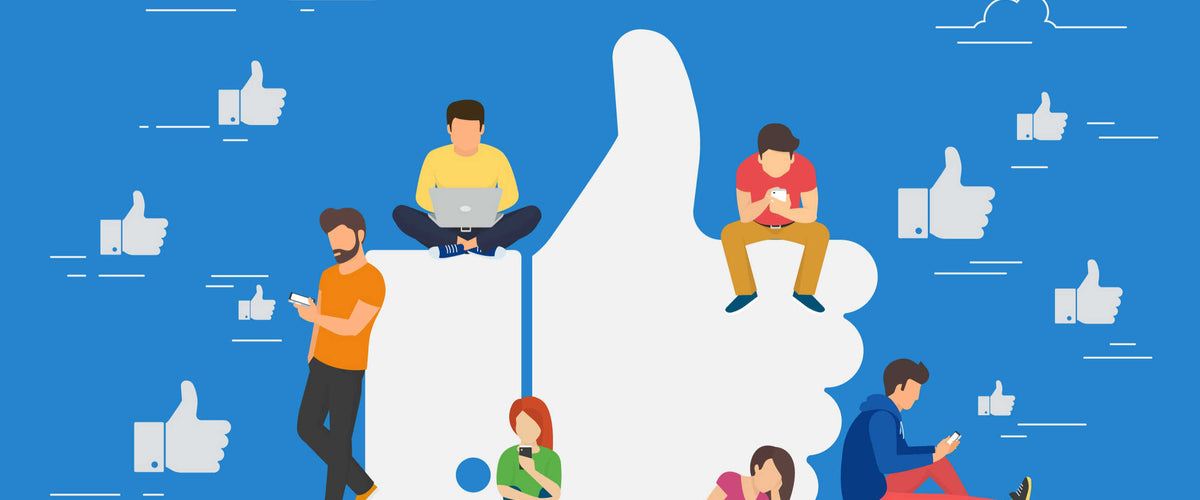 What Are The Ways To Earn From Social Networking Sites
Social media platforms are constantly growing, and there are billions of users across different platforms. The trend of social commerce has opened several doors to make sales via Facebook and other platforms. Of course, you need to make the investment to take advantage of social commerce. But, there are several other ways to earn from social networking sites.
Ways To Earn From Social Networking Sites
Choose an affiliate program
It is the most common way to earn from an affiliate marketing program. By sharing products on the social media platform, you will earn commissions. Several companies run their affiliate marketing programs. You need to create an account as an affiliate marketer. It is better to join multiple affiliate marketing programs to increase your earnings. But make sure that you have chosen only one type of product. It would be challenging to promote different types of products.
After selecting the niche, you can identify the potential customers of your chosen products.
You can check the commission offered by the companies.
As an affiliate marketer, you have to review affiliate products. For instance, if you own a salon, a shampoo brand would request you to publish a genuine review on its new product. But, according to law, you must disclose the affiliate relationships with the brand.
Offer coaching or premium services
If you are an experienced social media marketing professional, you will be able to monetize your assets. You can sell your coaching and consulting services. There are several avenues to sell your skills. For instance, you can create your own site to showcase your portfolio. But, most commonly, professionals like to choose social media to market and sell their services.
You can create different packages for your services and display customer testimonials to win the trust of your target audience. 
Get gifts by going live
You can directly go Live on TikTok and earn money directly from it. You will be able to access Live Gifts. Your viewers will be able to deliver digital stickers when you stream content. Collect more diamonds by using gifts. Cash in these diamonds to get real money.
Viewers purchase coins by using their real money. 100 coins cost around $1. 

Those coins allow them to deliver virtual gifts.

Coins are now convertible into diamonds. 2 coins equal 1 diamond. 

Diamonds can also be traded for cash.  
The minimum amount needed for withdrawal is $100, and you can then transfer the fund to your account via PayPal. TikTok will take a part of your earnings. 
Sell some virtual products on social media platforms
One of the best ways to monetize skills is by creating valuable digital products. From eCourse to eBook, there are several options for you. You may also sell artwork, inspirational quotes, and digital printable items. Many website developers design template sites and sell them multiple times. Moreover, graphic designers also earn a significant amount from selling their design skills.
However, make sure that you have a wide social media audience to leverage opportunities from these platforms. 
Earn more from YouTube's channel memberships
In 2018, YouTube introduced memberships as the best way for creators to monetize video content. After activating Channel Memberships, you can offer subscribers fascinating perks. Only members will be able to avail of these perks. Some common rewards include custom emojis, loyalty badges, live chat access, and live streams. Your members will feel special when you offer premium content. You can make your channel stand out on the platform. 
However, you have to meet some conditions. For instance, you should participate in the YouTube Partner Program, and the minimum number of subscribers needed is 1000. The membership feature is available only in a few approved countries. Moreover, your video content should not be only for kids.
It is to be noted that Channel Memberships are different from Premium Memberships (users can watch ad-free videos).
Sponsored posts to earn money
You can make money from social networking platforms if you sell some services or products. It is referred to as sponsored posting. You can choose this tactic to earn money from social media.
Brands sponsor their posts to make their products appear on relevant pages. When someone clicks on their advertisements, you will get paid. You can take advantage of these sponsored posts by having a large follower base.
Most social networking sites help you set up your account for a sponsored post. Twitter also provides you with a direct link to register with sponsored posts. You will be able to earn money with every relevant tweet. Similarly, Amazon also enables you to take part in the Amazon Associate program. Every time your link creates successful sales, you will earn a commission.
Host a workshop or event
Workshops and events are the best way to monetize your presence on social media platforms. However, you should make much effort to set up the event and promote it. However, you may record an online/offline event and use the content as a social media post. You can segment it in multiple ways if it is large video content. You can create and launch different event ideas.
There are several ways to create and launch an event. For instance, you may host an in-person workshop. An online webinar may also draw the attention of several people. Besides, you can partner with other social media content creators to make your event successful.
You can become a paid speaker for online conferences if you have skills.
Do you think it is too tough for you to earn from social networking sites? Then, you can download the Mode Earn app from the app store to earn money from it. Only share the products of other companies and make money by doing these simple activities. You do not need special skills to earn money by accomplishing these online tasks. It is free to download the app. But, by subscribing to its packages, you can double your income.