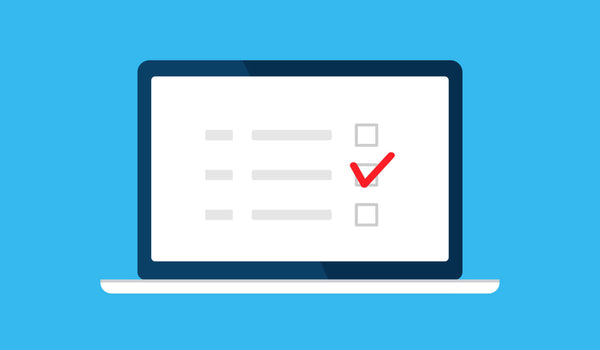 Avoid a fake online survey site- Find an ultimate guide
You might have heard of the trend of earning money by taking online surveys. Various digital platforms provide online surveys and offer gift cards, cash, or other rewards to participants. For instance, Mode Earn is a reliable app that pays you for taking online surveys. The rate for every survey is different. So, the amount you earn depends on the number of surveys you take. You can download the app and create your account to earn money from it. But, not every website or app for the online survey is genuine. Then, how do you detect a fake online survey site?
Fake and trusted online survey sites
No doubt, it is legitimate to conduct online surveys for marketing or business purposes. But, some scammers and cybercriminals also have created sites that look like genuine ones. Their main intention is to steal your personal details for identity theft. You will not get paid after taking the survey.
Most platforms providing paid surveys work in a similar way. Some sites let you take surveys at any convenient time, whereas others ask you to submit a few details to match the most relevant survey for market research. You may not find a significant difference in the amount offered as a reward for taking surveys.
Moreover, these websites collect minimal information, as you will stay anonymous in the surveying process. 
A few tips for detecting a fake online survey site
A brief guide will help you avoid scam websites providing online sites.
Fake websites promise a large payout for online paid surveys.
The biggest truth is that no one can become rich only by taking surveys online. If you dedicate more time to the surveys, you may earn slightly more. However, online sites that claim to offer a considerable amount are not always legitimate. Thus, you should not get tempted by their advertisements. It is better to avoid entering your personal details until you have checked the legitimacy of the website.
A scam site asks for confidential information
Reputable websites ask for the basic information for creating your account and providing online surveys. You must not disclose your social security number and other confidential details like driver's license information, credit card number, and bank account number.
Lack of details about payment
You can avoid using that platform if the website has not revealed clear information about payment. Before choosing a site, you should check the reward structure of the company. It means the company has to disclose how it will pay you for every survey.
Make sure that you have clearly understood the payment-related information. 
No company name
A legitimate survey company always displays its name and logo on the website and survey. Although it does not guarantee trustworthiness, scammers try to impersonate them in this way. Thus, it is a warning signal if the online survey site has no name.
Email from a free account
Most reliable and reputable companies add their business name to the email address. It is one of the signs of legitimacy. Thus, when you receive emails from the survey company, you should check their address.
While frauds impersonate a legitimate company's email ID by putting an underscore, others use the wrong characters intentionally. You must be cautious about these things while searching for survey sites.
Online survey scams of different types
Scammers try to play tricks in various ways-
Identity theft
Online survey scammers collect your personal details. When the fraudster receives this information, he will sell the dark in the dark web. Identity theft is the most common type of scam found on online survey sites. The fraudulent person will use your name while signing up for new loans or credit cards.
Business compromise
Some survey scams target businesses and their employees. The main intention of fraudulent persons is to collect details that are relevant to security questions. They use stolen credentials to access the business accounts of different companies. 
Money Theft
Some survey scams are intended to steal money from your account. For instance, they may persuade you to buy a survey training kit that may not contain valuable information. You should not fall into their traps easily.
There are also advance fee scams in online survey platforms. You will receive a fake payment check after you have taken a survey. The scammers will then ask you to send a part of the amount to someone else. But, the payment will reach the fraudster when you realize that you have been scammed.
Personality Quiz
It is nothing uncommon for someone to ask you about your personality and nature. But scammers also ask for some phone personality quizzes. For instance, which is your favorite car brand? What is your dream destination? Many websites ask these questions to verify identity. 
By knowing your answers, scammers will try to crack your passwords and access your online accounts. So, you should avoid using sites that ask several personality-related questions.
Spam Scams
A lot of scammers will try to tempt you by claiming that they will provide several paid surveys. They ask for personal details like education, income level, number of family members, and several other things. After filling in the form, you will not get a long list of surveys. Thus, it is a type of scamming activity in online survey sites.
Conclusion
It is good to earn from online paid surveys. You can download the Mode Earn app or visit different websites to make money with this approach. You may not earn a big amount in a single day. Still, if it is a reliable site, you will get paid for the surveys you have taken. On the other hand, a fake online survey site will not give you what it has promised. Furthermore, there is a risk of leaking your personal and confidential information. That is why you have to be careful while choosing a platform.