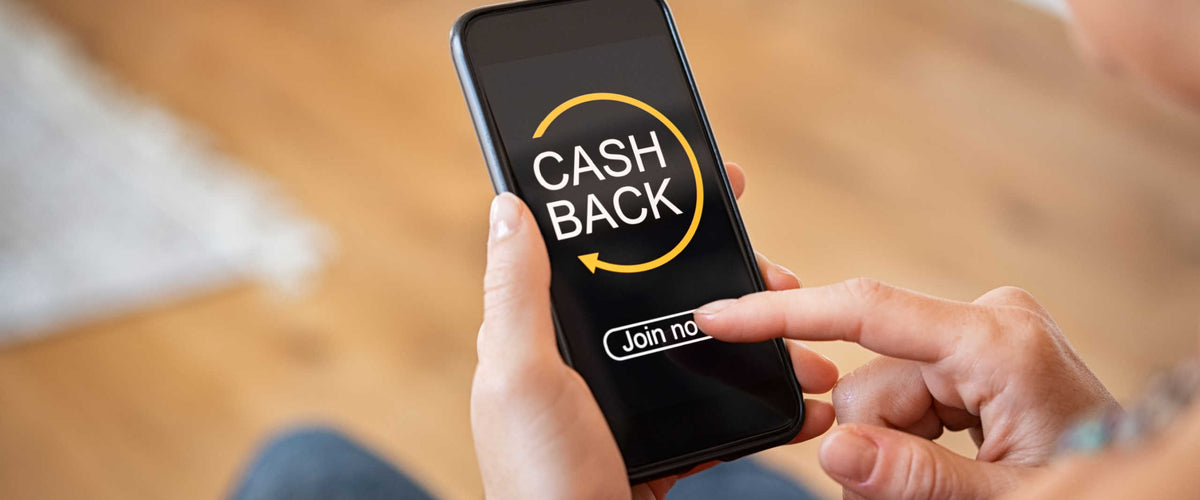 Gift cards versus cashback - How do you choose the better rewards online?
Modern consumers always look for rewards whenever they make deals online. However, these rewards are available in various forms. While some consumers prefer cashback rewards, others look for gift cards. But which one is better for you? Gift cards versus cashback- Find the difference between these 2 types of offers.
Most importantly, you can win gift cards and cashback in different ways. Some retailers may offer cashback or gift cards as a reward for your loyalty. Another way to win these incentives is by using Modephone. The Mode Earn app lets you do different activities like playing games, watching videos, and charging mobiles. By accomplishing the tasks, you will find a chance to grab cashback and gift cards.
Gift cards versus cashback
Advantages of having gift cards
You will enjoy a bundle of benefits from online gift cards. We have presented you with a brief list for you.
Gift cards are memorable
No doubt, gifts are memorable on any occasion. However, gift cards also provide a different value to the recipient. The recipient can use the card to buy products from a particular brand or any company. So, the card gives the users the best experience. Based on the denomination of the card, the user can buy anything according to his preferences.
Easy to personalize the card
A personalized gift always holds high significance. While cashback is a non-personal reward, gift cards have a touch of personalization. You may add a short message to the card. Nowadays, some companies buy gift cards for their employees to please them and keep them engaged. Many large organizations also host a program on internal gift cards. Recipients can use the cards in various ways. For instance, they can purchase food from restaurants, buy cinema tickets, and enjoy family holidays.
Let the recipient feel guilt-free
Even if you have won the cash as a reward, you will feel guilty when you spend it. But you will have no such feeling when you use a gift card. You may use the card to pamper yourself or give yourself the best treat. In the corporate world also, employees love gift cards from employers. 
Moreover, if you have purchased gift cards for your employees, you want them to inform others about the reward. Your employees can tell others how they have gained value from your gift card. However, in the case of cash rewards, you can make your employees happy. But, they may not tell others about the reward.
Please your loved ones
You may have thought of offering some interesting gifts to your dear ones. Whether it is Christmas or birthday parties, you feel confused about gift-giving ideas. The best trick for you is to hand over a gift card to your dear ones. Your beloved can buy her favorite jewelry pieces using the gift card. Based on your budget, you may purchase the right gift card.
Inspire positivity
If you like to develop positive feelings among your employees, you can offer them gift cards. It is the best way to motivate your team members without a significant investment.
Know about the cashback rewards
Cashback is a special reward program that enables customers to get back a part of the amount they have invested in a product/service. Originally, cashback was available only to credit card users. But today, debit card users may also find the opportunity to win cashback rewards from retailers, stores, and even mobile apps (like Mode Earn).
Depending on the way the cashback reward program works, we can categorize it in different ways.
For instance, a bank pays a debit card cashback to its customers.
Similarly, customers can receive benefits when they make a purchase using their credit cards. There is an agreement between retailers and credit card companies. Thus, for every deal, there is a chance of winning the reward. The card issuer will then pass a part of the back to customers as a cashback.
Again, some websites work similarly to that of credit cards. They have made a deal with some retailers to offer cashback rewards to customers. There are also cashback apps, which help you track your rewards very easily. Thus, you can also download such apps and win more rewards.
There are several other types of cashback
Different rate online cashback- Depending on how much you have spent, you can find a difference in the cashback amount. You may win a 3% cashback for buying fuel and a 1% cashback for purchasing items from a supermarket.
Tiered-rate cashback is another reward, which varies with the amount you spend annually. 
Again, regardless of your spending type, you will receive a particular amount as a cashback reward.
Thus, these are some variations of the cashback offers available in the online world. 
How would you redeem cashback?
Most companies have set minimum redemption thresholds for their customers. That is why you should read the terms and conditions before redeeming the cashback offer. There are different ways to receive cashback. For instance, the cashback amount is directly deposited into your savings account. It may also offset your credit card balance. Besides, you can get the cashback as a gift card.
How do companies earn money from the cashback offer?
No doubt, cashback is a cost-saving solution for eligible customers. But does it benefit the company? When you have a cashback transaction, the company will have a part of the transaction fee charged by the merchant. Although it seems that the company loses money on the cashback offer, it is not true in reality. 
Companies have a different business model that enables them to earn money from cashback transactions. 
So, you can now look for the best online sources, which offer cashback. Mode Earn App is one of the reliable apps helping you to earn cashback and win gift cards. With minimal effort, you can bag these rewards.