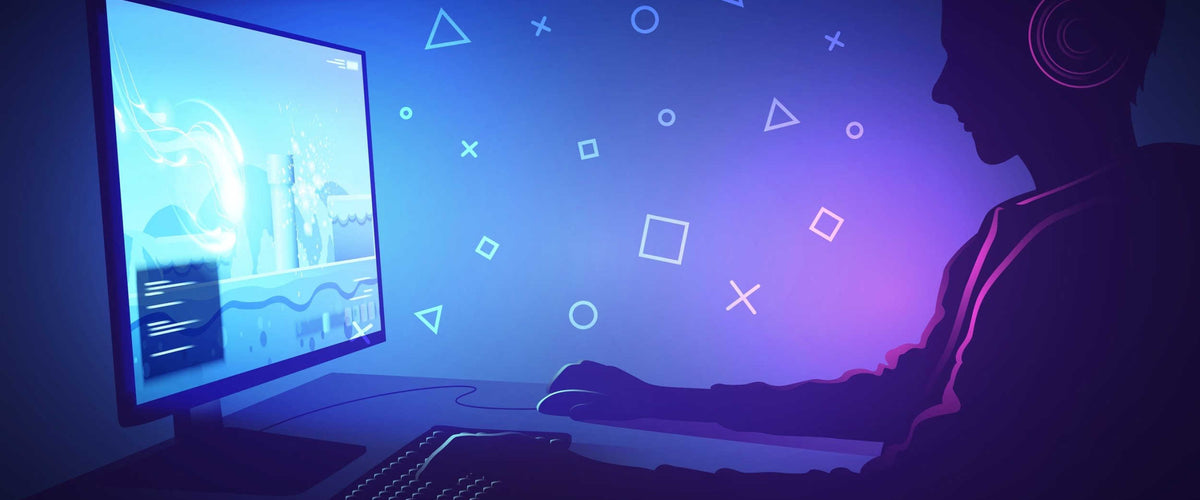 Want To Make Money From Playing Games? Know About The Opportunities
Playing mobile games online is fun. But do you know that this activity can bring you more money? As an efficient gamer, you will be able to put more cash in your wallet. The mobile app industry is rapidly growing due to the popularity of games. However, how will you make money from playing games? We will discuss it thoroughly. Whether you play Android or iOS games, you will find money making opportunities.
Do game developers really pay you for playing their games?
It is the biggest question of first-time players. Indeed, live-stream gamers get paid by various sponsors for playing video games. However, other players can also win gift cards, cash, and other valuable prizes. Some games also offer real cash to the winners. So, sharpen your gaming skills and get ready to win fascinating prizes.
Rewards from mobile games are of various sizes and shapes. Game developers try to drive referrals by offering rewards. Every mobile game is unique; thus, you will get varying incentives for playing the games. Some common types of rewards are-
In-game currency
It is the simplest incentive you can win from the mobile game. However, there are also several variables of this reward. Although in-game currency is a small reward, you will benefit significantly from it. Some mobile games also use gems or standard coins as rewards. Most players feel warm when they obtain in-game currency or other types of rewards.
Discounts
It is quite a self-explanatory reward. When players make in-app purchases, they will get discounts. Game developers try to be creative on how to achieve these discounts. For instance, there may be a 50% discount on selected gaming items in a game shop. By inviting more friends, you will enjoy a higher discount. Some game shops also offer exclusive items to the players, but the items will be available to you only after doing certain tasks.
Early access, physical merchandise, and premium content
We have grouped these game rewards together. Both developers and players benefit from these rewards.
Early access means that you will be able to get beta access to the latest features and new updates. Highly skilled developers can take advantage of these rewards. When developers like to make a global release of the games, they release the beta version of the games.
Again, exclusive content refers to the in-game items not accessible to general players. Some game developers also provide you with physical merchandise. Their major intention is to develop a strong connection with players. You will get attracted to the games and win valuable prizes.
Types of mobiles games that pay you
The mobile gaming world presents you with several opportunities. The most common games that pay you are-
Strategy games
Word games

Arcade games

Fighting games

Casino games

Card games and poker
So, try to know the game that draws your interest and take part in the right one. With some games, you have an opportunity to earn tokens. But, there is no way to convert these winnings into real cash. It is truly exciting if you can win a virtual trophy.
Why do game developers pay me?
Maybe, you are not a professional video game journalist or game tester. Or, you are not simply an amateur gamer. Still, you will be a valuable player to the video game developer. The aim of gaming app developers is to find players who will check the performance of the games. So, from that perspective, you can provide value to them by playing games.
Some app developers or gaming companies partner with various reward sites. These sites have members who like to play games and do small tasks for Amazon gift cards and PayPal cash rewards. The game offers shared with you to enable you to make money. For instance, you need to install a new app and create an avatar to earn $1.00.
Gaming developers decide what rewards will be provided to players after they have reached a certain level. You will have fun while playing the real-money games.
How much money can be earned from playing on mobiles?
The amount you can earn from digital games depends on luck, time, and experience. Professional mobile game players who have sponsors earn almost $60,000 every year. Top-rated gamers make $15,000 per hour. So, although mobile games are a passive source of income, you will be able to earn a lot.
Amateur players without special skills earn only $0.50 simply by installing new game apps. When you choose the games, you can check the payout details.
How do you get the payout?
Every gaming site has different strategies for paying its players. There are various types of payments, including online currency, gift cards, and checks. Besides, you can find variations in the payment schedules. Some platforms will pay you anytime you make a request, while others pay you monthly or weekly. They may also set minimum withdrawal requirements.
Different ways to make money from playing games
Install rewards apps- We have already told you these gaming apps pay you real cash if you win the game.

Create game tutorials- If you have strong knowledge about mobile games, you can provide a guide to newbies. Make sure that you have created a comprehensible tutorial.

Test the games and get paid- Before making a final release, developers like to test the games by engaging new players. While playing games, you have to identify flaws and report them to game developers.
There is another interesting way to earn money from mobile games. You can simply download the Mode Earn app to play games and make money. You may also join the Mode Earn Club to increase your earnings without feeling much stressed. The app presents you with different modes of earning money online. The company has also released Mode Phone, an innovative smartphone with attractive features. Every time you lock and unlock the screen, you will earn an amount.