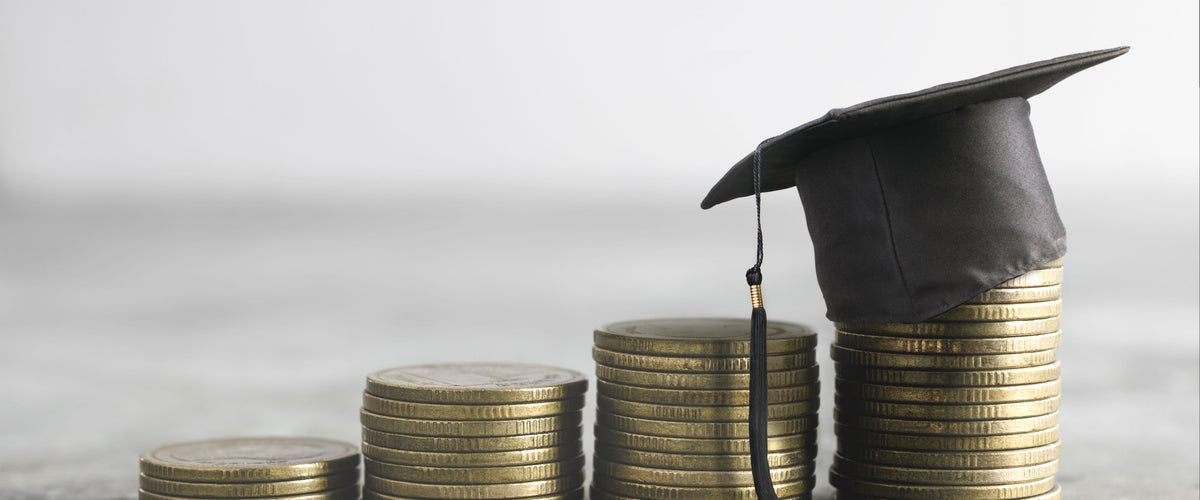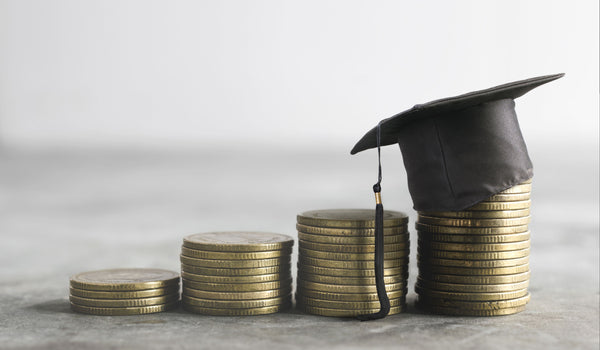 How can I earn money online as a student?
Whenever we hear the word 'student,' somehow we also think of being broke, or best case scenario, having enough money to make ends meet. Sadly, broke college students have become quite the stereotype thanks to our popular culture. However, it doesn't have to be that way forever. Using the internet will open up countless opportunities through which you can earn significant amounts of cash and never worry about working two shifts after college. If you still want to order a pizza at the end of the month, you need these hacks to earn money online. 
Tips to earn money online for students
Students usually work odd jobs to support their studies and get some cash in hand. However, due to the exponentially increasing internet usage, new opportunities are emerging fast. The tech-savvy generation knows how to use the internet, and earning money has become easier than ever. 
Here are the top tips to earn money online.  
Freelance writing
Freelance writing is probably the most sought-after job you can get into as a student. Freelancing is a vast field; hence, you can choose from many options. Writing blogs, articles on different topics, academic writings, and essays – you can choose to work with one client or multiple ones simultaneously. 
Of course, you have to have a thirst for writing, or else this can soon become boring. The initial phases may seem slow, and it may take some time to find better-paying projects. You can apply to write courses to sharpen your skills and then look for work on popular sites like Fiverr. 
Proofreading
If you have some passion for academics, this one's definitely for you. Proofreading is another way to earn money online. As you will be looking for spelling mistakes, grammatical errors, and punctuation, you will get a lot of credit for that. Along with freelance writing, proofreading is one of the best jobs you can do as a student. You can find proofreading jobs easily, as many options are available online. 
Web developer
A web developing skill is a boon in this job market – you can have and create jobs with it. It doesn't matter what you had as your major; you can always learn about web development or join a course. It is better to learn slowly and steadily because that will help you strengthen your foundations of the subject. 
Coding and creating algorithms can be a little tough without a strong foundation. A skilled web developer can earn as much as one would do with a standard job, so you can also make that a future thing. Start by repairing existing websites to gather as much experience as possible before building a new one. Finding a web development and coding job is one of the easiest, if not the easiest online, as countless new websites are waiting to see the light of day. 
Online tutoring
One of the perks of being a student is that you can easily apply for home tutoring jobs. As students, you are constantly learning and gathering experience, so sharing some of that knowledge is a great opportunity. 
With that, tutoring young minds also has a social value. You can do that easily by applying to educational platforms. You can still use social media and your known circle, which might give you a solid break. 
With time, online tutoring can become a great earning job you can have. Once you start earning enough, you can also think of making it a suitable career option.  
Selling art online
Many of us students have sharpened some skills or hobbies – painting, pottery, artwork, and more. If you feel confident enough about your talent, why not show them and earn money from it? 
Many great artists started their careers by selling art as a student; you can join their path. You can also sell your photographs online to let people recognize your artistry. 
Social media is your best friend to showcase your art and emerge as a successful artist. Turn your Instagram handle into a business account and create stories and posts. As your followers increase, you'll have larger exposure. 
Testing apps and websites
All apps and websites go through a certain or several test runs before publishing. These runs include the developers and also the general population or users so that they can make changes according to preference. Students generally participate the most in them and by doing that they can earn some money. This program is called beta testing and can be a great part-time source of income. 
As a user, you get to share your experience and issues that you faced using the app. The good thing is that you don't need special knowledge to apply for beta testing, although you need to have the latest iOS or Android versions. With that, if you have distinct programming knowledge, you can choose it as a full-time job option. 
Social media manager
It is no surprise that students spend a lot of time browsing and on social media. Surprisingly, you can use that as your part-time income. Most online businesses use a social media manager, and you can use your social media skills to land a good job. You must maintain the brand's image online by reviewing and collecting customer reviews for online content. In a way, you have to become the brand's voice online. Growing your connection in your locality can be a good starting point for growing your own credibility. 
Along with all these, you can also do your favorite things and get paid for them. Log on to modephone.com and perform your favorite pastime activities such as playing games, music, etc. Earning money has never been easier. 
Conclusion 
Being a student, you can think of plenty of options to earn money online. The ones mentioned above are the most popular and useful ways to have some money when you need it.