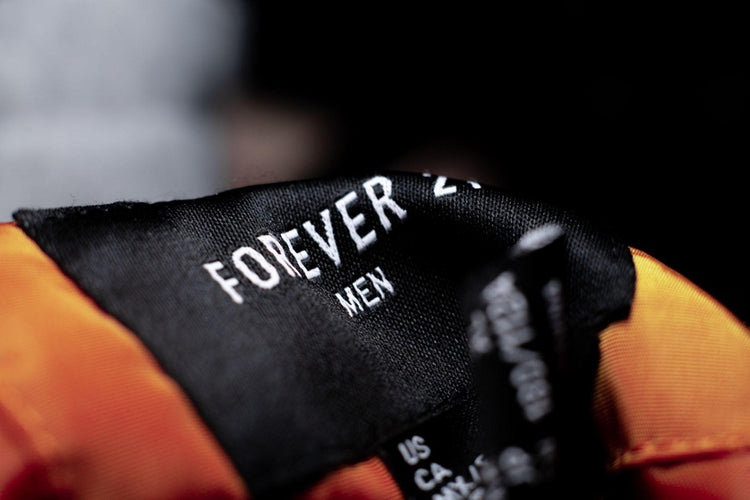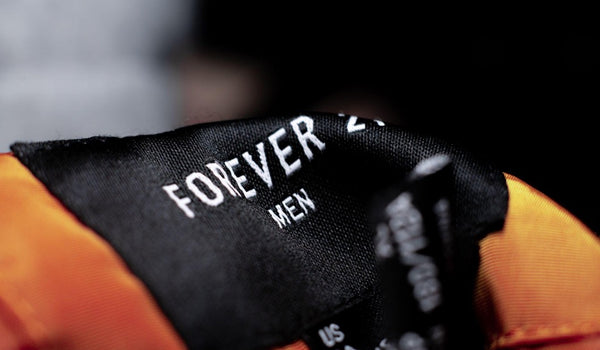 How To Use a Forever 21 Gift Card Online—An In-Depth Guide
How To Use a Forever 21 Gift Card Online
—An In-Depth Guide
Forever 21 is known for its affordable fashion-forward, premium quality clothing for men, women, and children. A gift card for the clothing brand can be your ticket to stocking up your wardrobe with piles of new clothes for the coming months. 
Unlike for in-store purchases, using a Forever 21 gift card online can be tricky if you aren't familiar with the website. In this article, we cover the following:
How to use a Forever 21 gift card online

How to check your Forever 21 gift card balance

Where to get Forever 21 gift cards for cheap or for free
We also talk about Mode Mobile, a company that enables you to earn free gift cards, cash, and other rewards by using its products—the Mode Earn App and the Mode Earn Phone.
Forever 21 Gift Cards—The Basics
Forever 21 gift cards can be used to pay for purchases in any of the brand's retail stores throughout the U.S., as well as on the company's website. You can also exhaust your gift card towards purchases in:
XXI Forever

Love 21

Heritage 1981
Forever 21 has two primary types of gift cards. Details of both are provided in the table below:
| | |
| --- | --- |
| Gift Card Type | Description |
| Physical gift card | A plastic card with a 16-digit card number and an 8-digit PIN code |
| Electronic gift card | The card number and PIN code are sent via email |
How To Redeem a Forever 21 Gift Card
—
Online
and In-Store
Redeeming your Forever 21 gift card is a less complicated experience in-store than it is online. The sections below will demonstrate the difference between these two options.
How To Use a Forever 21 Gift Card Online
Here is how you can use your Forever 21 gift card online:
Select the items you want to purchase and add them to the cart

Click on

Checkout

Enter your personal information

Select

Gift/E-Gift/Store Credit

from the tab on the right of your screen

Enter the gift card number and PIN code 

Click on

Apply
You can use up to ten gift cards per transaction. If the amount on your gift card doesn't cover the cost of your purchase, you can split the rest between a gift card and another payment method, such as a credit or debit card.
How To Use a Forever 21 Gift Card In-Store
Paying with a gift card in one of Forever 21's retail stores can vary depending on whether you have a physical or electronic gift card. Check out the table below for more details:
Type of Gift Card

How To Pay

Physical

Hand over the gift card to the cashier. They will enter the required details into the computer to complete the payment

eGift Cards

You can choose between the following:

Print out the email with the gift card's credentials and take it to the store with you

Access the email with the gift card's credentials via your phone and show it to the cashier so they can copy down the card number and PIN
Get Gift Cards and Other Rewards With the Mode Earn App
The Mode Earn App is available to download from the Google Play store for free. Once installed, the app introduces you to an exciting world of numerous valuable rewards. You can earn up to $600 a year!
Tasks you can complete to earn the rewards include:
Reading the news

Listening to music 

Surfing the web

Playing games

Checking the weather

Watching short videos

Answering surveys
Once you accumulate enough points, you can exchange them for various rewards, some of which are:
The Mode Earn App has been downloaded more than 30 million times and has over 2.6 million reviews and 4.4 stars on Google Play.
Source: Google Play
Download the Mode Earn App today and start earning!
Kashkick
Get cash back from Kashkick when you read emails, complete surveys, take quizzes, refer your friend, and subscribe to special promotions!
How To Check Your Forever 21 Gift Card Balance
Source: Forever 21
If you aren't sure how much funds you have on your gift card, it is important to check before trying to make any purchases—doing so will save you from a potentially embarrassing situation at checkout. Here's how you can check your gift card balance online:
Scroll down to the bottom of the

gift card page

on the Forever 21 website

Click on the

Check Your Gift Card Balance Here

link

Enter your card number and PIN
The website will display the amount you have on your gift card. Alternatively, you can call customer service at 1-888-494-3837 or visit a local Forever 21 store to inquire about your gift card's balance.
Where To Find Forever 21's Gift Cards
You can get Forever 21 gift cards at numerous retail stores and online platforms. Apart from the company's physical store and website, here are some other retailers that sell Forever 21 gift cards:
| | |
| --- | --- |
| Type of Store | Retailer |
| Physical  | |
| Online | |
If you want to buy Forever 21 gift cards for cheap, several third-party platforms can connect you with people looking to sell their secondhand gift cards for discounted prices. Here are the most popular examples of these websites:
Raise 

CardCash

Gameflip

ClipKard
Keep in mind that the discount offers on these websites change frequently. Also, Forever 21 gift cards are typically in high demand, which means that they may not be in stock at all times.
Source: Sarah Brown
Where Can You Get Forever 21 Gift Cards for Free?
Several services and platforms make it possible to get free gift cards in exchange for completing tasks. Some noteworthy options you can choose from are:
Social media giveaways

Survey websites

Reward-based platforms
Giveaways
You can keep an eye out for various giveaways organized by influencers on their social media platforms. The best way to search for these giveaways is to use hashtags. For example, typing #forever21giveaway or something similar in the search bar will display all posts that fit the subject.
Giveaways are basically lucky draws, though—your chances of winning such a popular gift card are slim to begin with and can only continue to decrease as more people sign up.
Survey Websites
These websites award you redeemable points for completing various questionnaires. Once you gather enough points, you can exchange them for gift cards and other rewards.
Note that these platforms come with their fair share of drawbacks, making them an unreliable source of side income. For example, you may not fit the requested demographic profile to answer a given questionnaire or have to complete numerous, extensive surveys before you're able to earn a decent amount.
Reward-Based Apps
Reward-based apps are the most reliable way of earning a side income. They typically provide you with more than one task you can complete to earn points, as opposed to survey websites. The tasks vary from platform to platform and typically include watching ads, playing specific games, or shopping online. You earn points with each task completed, and a certain amount of these can be exchanged for gift cards or other rewards.
You should be careful when choosing the right reward-based app, though—many of them offer no more than two earning activities to choose from, and the payouts may also not be something to write home about. You should also make sure to choose an app that offers either a Forever 21 gift card as a redemption item or cash, checks, or prepaid gift cards, which you can use to buy any gift card you desire.
Luckily for you, Mode Mobile offers a reward-based platform that goes against the norms—the Mode Earn App provides a plethora of activities to complete and numerous exciting rewards to earn at a consistent rate. You can also maximize your earnings by buying or subscribing to the company's signature Android device—the Mode Earn Phone.
Get a Mode Earn Phone and Earn Money As You Go
With the Mode Earn Phone, you can double your earnings, meaning you can earn more than $1,200 a year!
Source: Mode Mobile
The Android-based phone comes with the Mode Earn App pre-installed and an earn-as-you-go widget with 16 different earning modes, some of which are:
Games Mode

Music Mode

Lock Screen Mode

Weather Mode

News Mode

Surf Mode

Fitness Mode
If you are hesitant to shed out money on a new phone, you'd be glad to know that Mode Mobile offers two affordable payment plans:
One-time payment of $109

Free trial followed by a monthly subscription of $9.99—billed quarterly 
You don't have to carry around two phones either—the Mode Earn Phone packs the latest hardware and other impressive specs that will make you turn it into your new primary phone. Check out the details in the table below:
Feature

MEP2 Specifications

Security 

Face and fingerprint ID unlock

Battery

4,000 mAh

Front Camera

5MP

Rear Camera

13MP + 2MP + 2MP

Screen

6.52'' HD

Operating System

Android 11

Storage

64GB internal storage + 64GB SD in the box

4GB RAM

Network

Global phone, unlocked, 4G, LTE, Dual SIM
But that's not all—if you get the Mode Earn Phone via the subscription plan, you get an upgrade to the latest version every 18 months.
Buy or subscribe to the Mode Earn Phone and enjoy a high-end device that pays for itself—after a few months of moderate use, you will earn back your investment in the phone.
Forever 21 Gift Cards—Important Details To Keep in Mind
There's more to Forever 21 gift cards than knowing how to redeem them. Here are some general terms and conditions to keep in mind: 
If you lose your card, immediately contact customer service by calling or sending an email with proof of purchase. The balance you have on your gift card can be restored

Forever 21 gift cards don't expire and can be used even after a significant period has passed since the purchase

Forever 21 gift cards can not be refunded or exchanged for another item. Some states require corporations to offer cashback, but the amount has to be $10 or less—depending on the state. Check your local gift card laws to find out if you're eligible for a cashback
It's important to check the gift card policy of the company before using its gift card—regardless of whether you bought it, got it as a present, or earned it yourself through phone use.
Featured image source: Marcus Urbenz
Get Free Gift Cards In Minutes