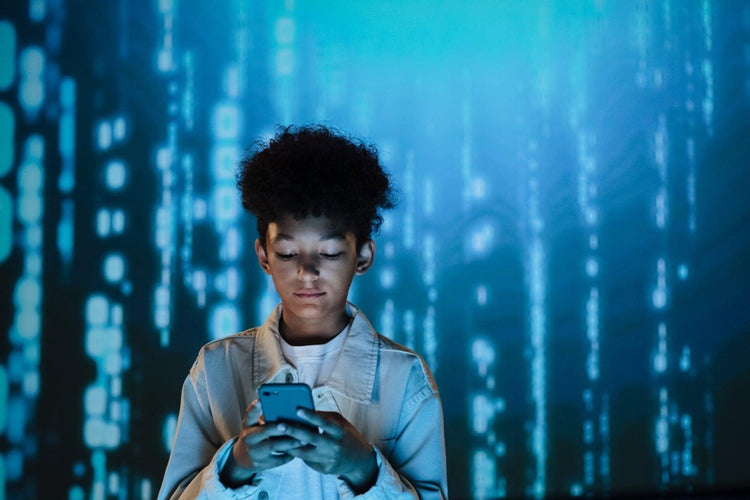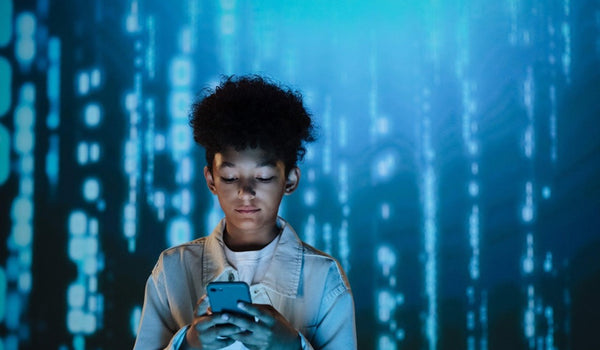 How To Use a Visa Gift Card on Roblox—Explained
Learn
How To Use a Visa Gift Card on Roblox
Roblox is an interactive platform that offers players over 40 million games to choose from. The best part is that you can enjoy it for free!
If you want to enrich your gaming with certain items, special powers, and accessories, you'll need to make some purchases or use a gift card. While Roblox has its own gift card program, the platform allows you to use Visa gift cards as well.
If you're struggling to figure out how to use a Visa gift card on Roblox, we've got you covered! We'll give you a step-by-step guide to using Visa gift cards for Roblox purchases.
You'll also learn how to redeem your gift card and discover how Mode Mobile can help you earn free reward cards for popular games and other super-useful prizes!
How To Get the Most Out of Roblox
Even if you're new to Roblox, chances are you know how to use it. All it takes to enjoy everything the platform offers is to set up an account. After signing up, you're free to play millions of games without ever paying a dime.
To gain exclusive benefits and enrich the experience with in-game purchases, you first have to get:
Robux

—the virtual currency you can use to stock up on special in-game items and abilities, as well as cosmetic touches to customize your avatar

Roblox Credit

—the real-world currency you can use to purchase Robux or one of the three Premium memberships
These two currencies can significantly enhance your enjoyment, especially if you opt for a Premium membership. Check out the following table for more details about Roblox Premium subscription plans:
| | | |
| --- | --- | --- |
| Premium Subscription | Monthly Fee | Monthly Robux Stipend |
| Premium 450 | $4.99 | 450 |
| Premium 1000 | $9.99 | 1,000 |
| Premium 2200 | $19.99 | 2,200 |

There are several ways for you to obtain Credit and Robux:
Pay for them out of your wallet

Buy a Roblox gift card

Use a Visa gift card
How To Use a Visa Gift Card on Roblox
Roblox accepts Visa gift cards since they function as prepaid cards. Both Visa and Vanilla Visa gift cards can be used to purchase Robux and Roblox Premium memberships.
Source: CardMapr
Before using your gift card online, you should note the following:
Visa gift cards don't have a preset PIN code, so you'll have to set one up before making a purchase to enable the debit option

It would be smart to register your card, especially if you intend to use it online for purchases on Roblox

You may use your gift card until the available funds are depleted or the card expires

If the card expires while there are still funds on it, the available balance will be forfeited

Make sure that the billing information matches the billing address on the card—this is important even for digital-only transactions
How To Redeem a Visa Gift Card on Roblox
When redeeming a Visa gift card, keep in mind that you can do it only via a web browser, not the Roblox app. Follow these easy steps to use your gift card for Robux or Roblox Credit:
Log in to your Roblox account

Visit the

Code Redemption

page

Enter the PIN code in the provided field

Click

Redeem

to add the Credit or Robux
You will get a confirmation message that you've successfully added Credit to your account, and you can check the updated sum in your Roblox balance.
You may experience redemption issues if your Roblox card PIN code contains the numbers 0 and 1. In that case, substitute 0 for the uppercase letter O and 1 for the uppercase letter I.
Even if you choose to redeem your Visa gift card for Roblox Credit, you can still acquire the platform's in-game currency. Check out the following table to see how much Robux packs cost:
| | |
| --- | --- |
| USD/Credit | Robux |
| $9.99 | 800 |
| $49.99 | 4,500 |
| $99.99 | 10,000 |
Common Issues With Visa Gift Cards
Here are some of the most common reasons your Visa gift card may not be working properly:
Your prepaid card isn't registered

The billing information doesn't match the billing details registered with the prepaid card

There aren't enough available funds on your Visa gift card
To register the correct billing details, visit the card company's website or call the customer service number provided on your Visa gift card.
Don't try to make repurchases if the transaction is not going through. Any purchase you make can result in pending charges that can place a hold on the card's balance for up to 10 days. The held amount will later be returned to you, and Roblox will not receive a payment.
Source: Anete Lusina
If your Visa gift card gets declined or your Premium subscription isn't renewed, this is probably because there weren't enough funds on the card. Keep in mind that Visa gift cards are non-reloadable. They can no longer be used once you've spent the funds in your balance.
How To Get Free Roblox Gift Cards the Easy Way
There are all sorts of virtual items and enhancements popular games offer for greater enjoyment, but you usually need to purchase them with real cash. Luckily, that isn't as big a problem nowadays, having in mind that many reward-based apps and websites offer you free gift cards and in-universe points and currencies.
Beware that numerous scams come along with anything that's free. Fraudsters know how invaluable free gift cards are for gaming fans, so they continuously try to lure people into various scams you should stay clear of, such as:
Free Robux competitions

"Unused" Roblox codes

Free Roblox card code generators
Luckily, there are plenty of legitimate, risk-free ways to get a free gift card for Roblox and other popular games, including:
Roblox giveaways on Twitter

Get-Paid-To (GPT) websites

YouTube, Discord, and Twitch Roblox card giveaways from famous Roblox players
The problem is that most of these methods have certain downsides. Twitter giveaways don't occur often enough, GPT websites require you to put in a lot of time and effort to achieve any tangible results, and there's no guarantee that a famous Roblox YouTuber will pick you out of the thousands who enter their giveaway.
Earn Free Gift Cards Risk-Free With Mode Mobile
One of the most reliable and consistent sources of free gaming gift cards is Mode Mobile. We reward you for each minute you spend performing the same activities you already use your phone for.
Source: Mode Mobile
Once you gather enough points using our Mode Earn App, you can redeem them for various useful rewards. Gamers can look forward to gift cards for numerous games and consoles, for instance:
Eneba

Free Fire

PlayStation

Mode

Mobile Legends
We're constantly updating our list of redemption items, so you should make regular checks to ensure you don't miss any exciting new prizes we offer.
Besides gift cards, you can annually earn hundreds of dollars in cash, stocks, airtime, and other valuable prizes by using our two products—Mode Earn App and Mode Earn Phone. The app enables you to earn up to $600 a year, while our phone allows you to cash in over $1,200 annually!
Start Earning Supplemental Income—Get the Mode Earn App
The Mode Earn App gives people worldwide access to capital and a chance to earn supplemental income fast and effortlessly. 
Our revolutionary platform helps you earn the benefits you deserve in a risk-free way. From prepaid cards to discounts on overpriced products, the Mode Earn App enables the little guy to enjoy the goods and services industry giants launch at a reasonable cost. We even pay you for unlocking your screen and charging the phone—activities no other reward-based application offers. 
Source: Mode Mobile
The redemption items you can earn cover a wide range of hobbies and interests, including:
Home

Crypto

Technology

Entertainment

Health and beauty
The Mode Earn App is safe and free to use. It's available worldwide and has already been downloaded more than 30 million times. Join millions of satisfied users and download the Mode Earn App from the Google Play store to earn $600+ a year!
Enjoy Even More Perks With a Mode Earn Phone
Getting a Mode Earn Phone is one of the smartest decisions you can make. The device comes with an affordable data plan and is compatible with most international carriers. With a pre-installed Mode Earn App, the phone allows you to make over $1,200 a year in supplemental income as it doubles the number of points you'd earn with the app alone. It's a phone that pays you—using the phone for only four hours a day is enough to earn back the value of the device within three months.
You can get a Mode Earn Phone in two ways:
Pay a $9.99 monthly subscription following a free trial—billed quarterly

Make a one-time $109 payment
Source: Mode Mobile
The Mode Earn Phone comes with an Earn-As-You-Go widget featuring over 16 modes you can use to get paid for your daily habits. These modes include:
Games Mode

Watch Mode

Music Mode

Cash Mode

Task Mode

Save Mode

Crypto Mode

Charge Mode
With our phone, you'll earn points for each minute you spend playing games from top gaming studios or listening to music from over 100,000 radio stations!
Get Yourself a Mode Earn Phone Today
The Mode Earn Phone is a high-quality device that offers you everything other modern smartphones do—on top of making you supplemental income! It features excellent specs, such as:
Android 11

6.52 HD screen

5MP selfie camera

Triple-lens camera—13MP + 2MP + 2MP
The Mode Earn Phone comes with a 6-month battery and a 12-month device warranty. If you opt for the subscription plan, we'll get you a brand new smartphone with all the latest features after 18 months! Buy or subscribe to a Mode Earn Phone now to begin earning your supplemental income as soon as possible!
Featured image source: Ron Lach
Get Free Gift Cards In Minutes