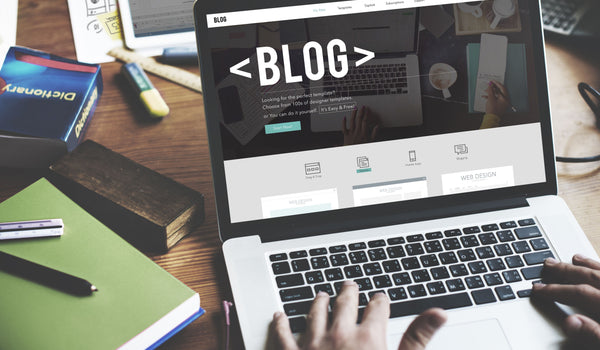 How do bloggers make money online?
Considering to make a living out of blogging is very common and obvious, though! Now that you have chalked out things very clearly in your mind, you should first know if that's actually possible! To be honest enough, that's true and very much possible too! However, you cannot expect the outcomes to come up to you overnight. You must have the patience to see the miracles happening around you. If you plan to make money online, nothing can beat the choice of blogging! 
How to begin with blogging?
First of all, let me be true to the fact that to start with blogging, you do not at all require being a tech freak. Things are pretty easy and simple! All you must have is basic knowledge about blogging, SEO, and a general concept of how the internet works! With this much, you can start blogging and make money online. You can even try your hands on modephone.com if you are looking for super cool options to make a few bucks with your phone.
Make money online through blogging: A beginner's guide to 
To start with blogging, you must have the basics clear with you. Here is a step by step guide to lead you through! 
Setup a self-hosted blog
At first, you will need to register a domain name and then set up a blog. A little bit of focus and knowledge about the way to go in the right direction is enough! Install WordPress, and then you can go ahead! Also, you will need to select the right hosting solution. It will ensure that your content is secure and reliable enough as they reach out to your readers. 
While you do all of this, do not forget your ultimate aim, and that is to start making money out of your blog. Remember that it is not possible to create a perfect blog all at once. Make sure that you are creating content to get traffic, as that will help you start earning! Besides, you must try to keep everything as simple as possible. Make sure that you are not getting lost in the method. 
Publish great contents
Once your website is up and running, you will have to create the content for your blog. Only when you are adding value to your content can you expect to generate a good amount of traffic on your website. Thus, earning enough credibility and money at the same time. 
When we say good content, it does not necessarily mean adding many videos, images, or infographics all at once. It is mainly about achieving a high rank on the SERP. Therefore, always ensure that the content you publish is free of grammatical and spelling errors. 
Also, it must be meaningful, unique, and easy to read and understand! Furthermore, it does not make much sense to go too broad with the topic. So, make it very specific and figure out the popular topics that more audiences would search for! 
Build organic traffic
Yeah, you got that right! If you seek to make money online from your blog, you cannot just rely on having traffic in general, but having organic traffic is what is more important! 
This is because it is more about the 'user intent' that makes sense in the case of organic traffic. Remember, the user's intent is expressed through the search terminologies they type in the search query. Therefore, your blog should focus straight on the query. 
This is the way through which you can rank your blog post on Google. Only when you have done it right can you expect more users to stay on your page for a longer time span, subscribe to your newsletter, enquire about your product or service and thus, help you earn! 
Get your technical aspects and on-page SEO right.
Optimizing your blog post for the search engine is very critical, and you can no way choose to ignore that! It is important to ensure that your blog structure, URL structure, canonical URLs, website speed, XML sitemap optimization, schema markup usage, category and tag page optimization are all done correctly. Also, ensure that your blog is mobile-friendly, as these parameters will eventually decide the success of your blog. 
Now, on-page SEO is more about how you can make your web pages more visible to search engines. Here, you will have to focus on the length of your post, optimize the title and meta description, and use the right kind of images and videos within your texts. 
Also, internal linking and appropriate use of headings and post formatting are some significant things that you ought to take care of! 
Off-page SEO is yet another thing to look at! 
Off-page SEO is also important to help you get more traffic from your search engines. This is basically how you promote your website and assure increasing the awareness and popularity of your brand, products, or services. This will ensure that you have a higher chance of ranking on the Google search engine than on the other websites. It also enables you to establish your expertise in the niche that you are working on! 
Link building is crucial too! 
External links from various other websites pointing to your website pages will help convince Google regarding the quality of your content. Also, you should prioritize internal link building, which will help you to rank your content on the SERPs. 
Get Free Gift Cards In Minutes